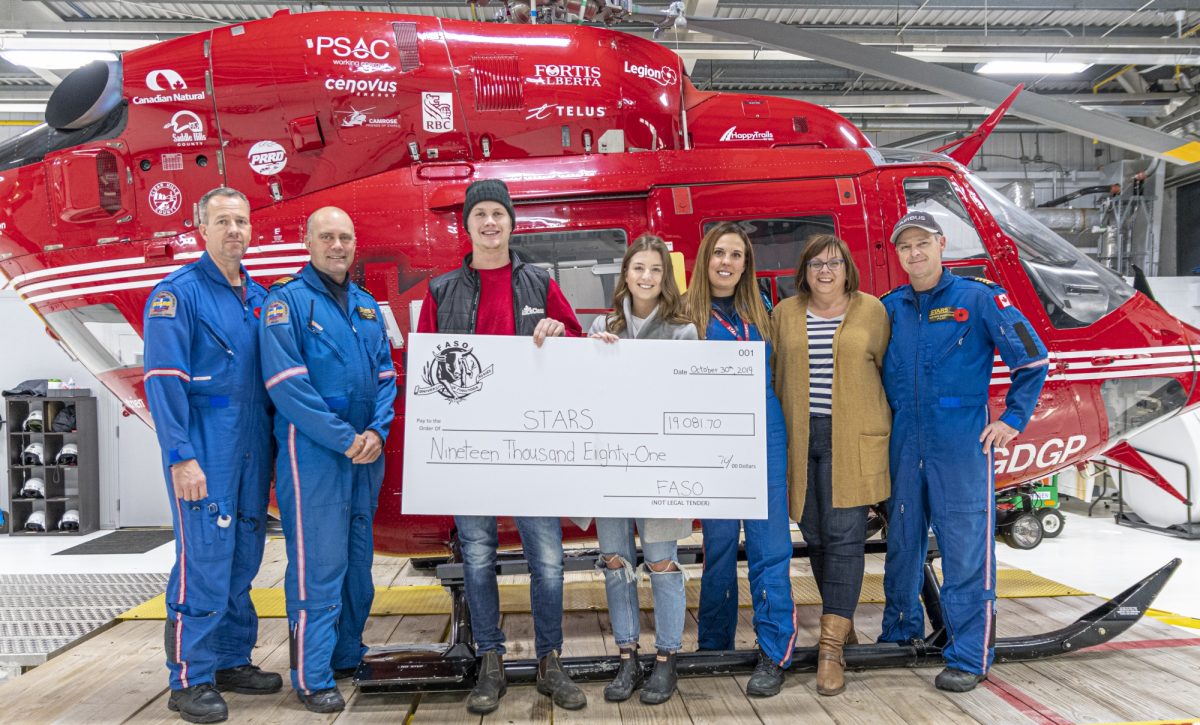 Students raise funds in support of STARS
November 22, 2019 —
This fall, the U of M Aggies performed the long-standing tradition of pushing a bed on wheels around Manitoba, and raised over $19,000 in support of the STARS Foundation.
The University of Manitoba's Faculty of Agricultural and Food Sciences student council (FASO) held its 38th annual charity fundraiser Aggie Bedpush September 27 and 28. This year the Bedpush traveled to the communities of Portage la Prairie, MacGregor, Carberry, Minnedosa, Boissevain, Baldur, Manitou, and Starbuck – the hometowns of many of the students.
The Aggie Bedpush has supported many charities over the years including Ronald McDonald House Charities Manitoba, Childrens Rehab Centre, Manitoban Farmers with Disabilities, Children's Wish Foundation, Children's Hospital Foundation of Manitoba, CancerCare Manitoba and the Manitoba Farm and Rural Stress Line.
The STARS Foundation is the fundraising arm for STARS, a non-profit helicopter air ambulance organization which provides rapid and specialized emergency care and transportation for critically ill and injured patients.
FASO charity representatives Will Boersma and Camella Boyachek served as this year's bedpush organizers.
"Camella and I would like to thank everyone who was a part of this year's event. Whether providing donations or pushing the bed with us across the province, we came together as a faculty and supported this very worthy cause," said Will.