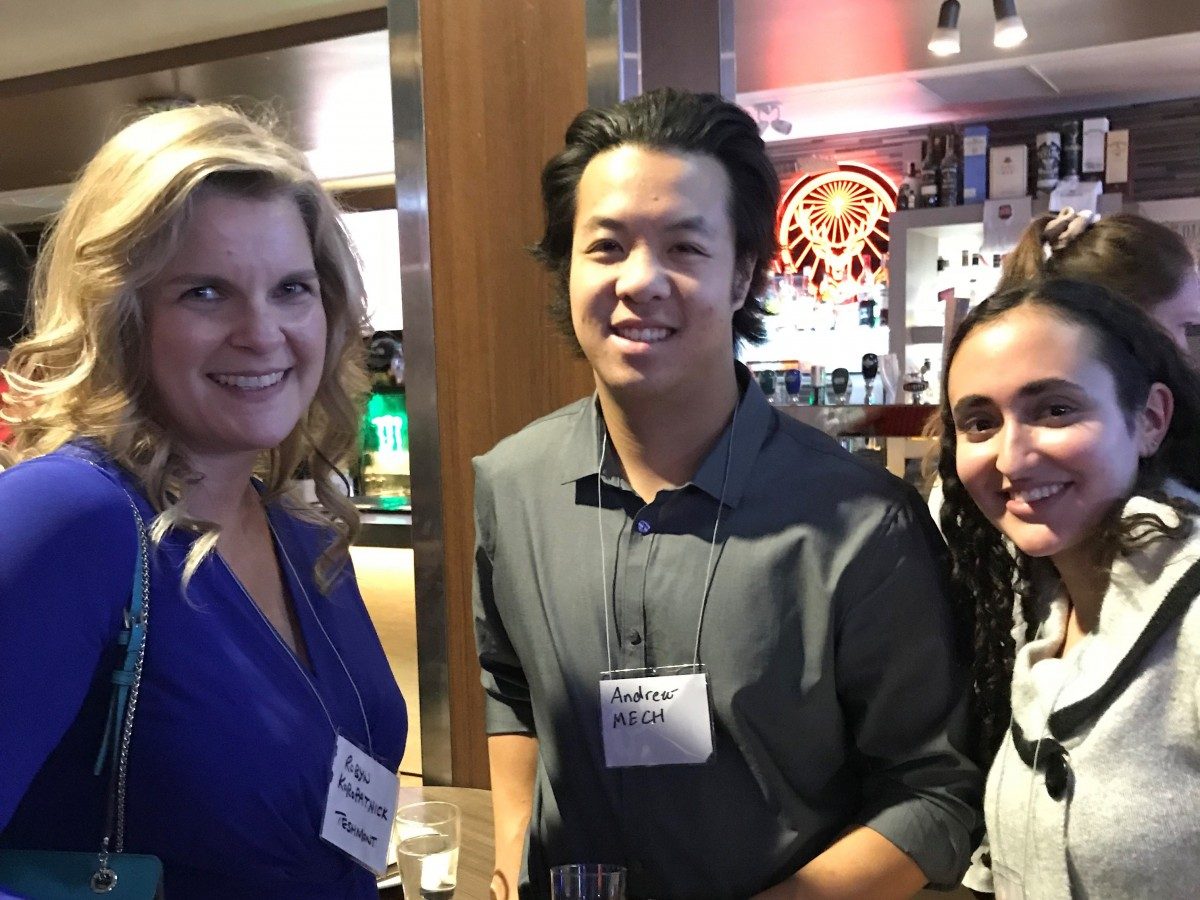 Students & Industry Professionals join for evening of networking
November 29, 2018 —
On November 26, 2018 the University of Manitoba Engineering Society (UMES) and the Friends of Engineering hosted a networking wine and cheese reception at the HUB sponsored by MacDon for students and working professionals in the field of engineering.
An icebreaker activity provided an opportunity for the students to flex their networking skills and learn more about the engineering community outside the University. For many, it was a chance to learn about what life can become following graduation, the types of work that is available to new grads, and to hear first-hand the many directions an engineering degree can lead.
Third-year mechanical student, Braden Ganetsky, echoed the sentiments of many other students: "Tonight was a great night. I had the chance to meet people who are working in the engineering field and hear about what they do. It was a great way for us to chat with a large number of people from different organizations, and think more about what I want to do and where I want to go once I graduate."
For the industry professionals, it was more than just an opportunity to meet and hear from students on their university experience and the field of engineering their pursuing, but also an avenue to provide some advice on how to find employment in their field, what types of opportunities in the current industries climate and offer up some tips on how to make their university experience the most rewarding and fulfilling.