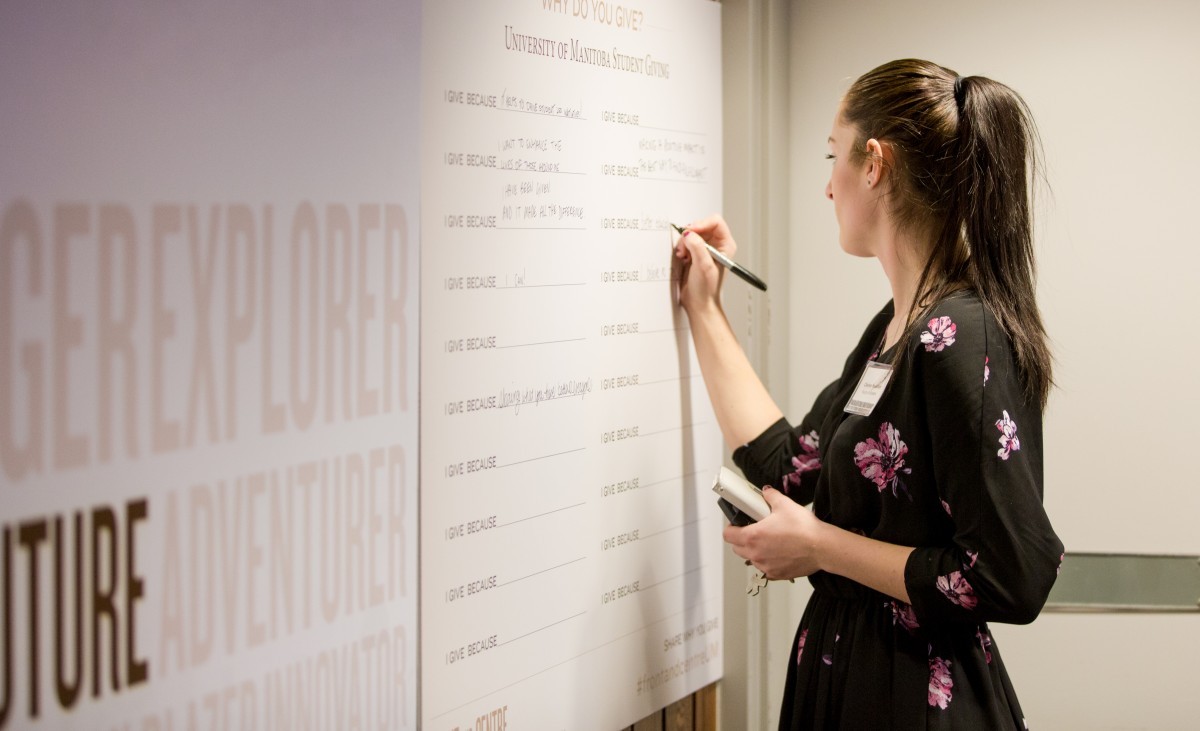 Students donate millions through unique referenda program
More than $45 million given since 1987 to support student initiatives
April 1, 2016 —
First published in 1992, the annual Warehouse Journal showcases and archives the work of Faculty of Architecture students. This critical work wouldn't be possible without financial support from donors, which includes the students themselves. Through the faculty's student referenda program architecture students have given more than $86,000 since 1989 to support faculty-based initiatives, including the journal.
"Our relatively small individual investment means we can create big opportunities," said Zoé Lebel, president of the University of Manitoba Association of Architecture Students.
Thirty years ago, engineering students made history with the first referenda – voting to give money to their faculty through their student fees. Since then, the student-led initiative has expanded across campus to nearly every faculty, with U of M students giving more than $45 million to areas of their choosing.
Since the start of the Front and Centre campaign, more than 30,000 students have given through referenda, resulting in $14.2 million in gifts to support an outstanding student experience.
"The goal of contributing is to enhance the experience of being a student," said Chris Thiessen, occupational therapy president (senior stick) of the College of Rehabilitation Sciences Student Council.
Chris and his fellow students in the College of Rehabilitation Sciences have supported a range of areas, including equipment upgrades, bursaries, scholarships and research.
On March 29, a reception was held to thank students from the five faculties that voted this year. Among them was the School of Art, whose students have given more than $425,000 since 1991, enabling young artists to travel to present their work, put up shows and participate in exchanges.
"Students like you have the vision and aspiration to improve the learning experience for your classmates today and for those students who will one day follow in your footsteps," said President David Barnard at the event.
While all students have the chance to vote in their faculty's referenda, their reasons for giving vary. Many shared their thoughts at the reception, finishing the sentence: "I give because…". Here are some of their thoughts:
"I give because I want to help the next generation of students."
"I give because I've been given so much."
"I give because law is a public good."
"I give because creating new ideas and being positive is contagious!"
"I give because the rewards go beyond simply being a student."
"I give because I want great things for the university."
"I give because we want to give Fine Arts a voice in the community."