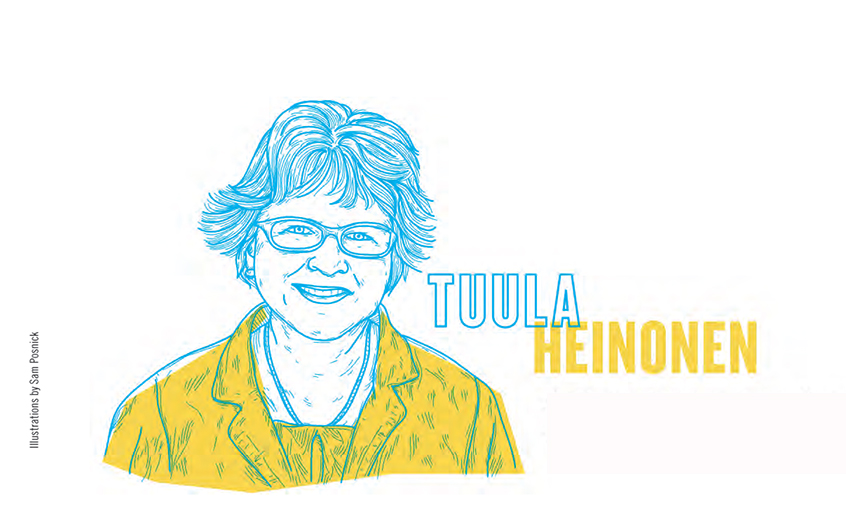 Student teachers
Faculty members tell us what they've learned from their students
August 14, 2017 —
I was walking across the Osborne Bridge with a grad student I was advising, someone who was also teaching at the time, someone very wise; we were heading to a coffee shop to talk about her work— and something she said really struck me. This happened about 15 years or more ago; I've been at the University of Manitoba for 24 years.
We were talking about some of the students in our inner-city program [in social work] and I was saying that it's nice to see students "with promise" get into the university and be in a supportive environment.
She stopped and looked at me; we stood on the bridge and she said, "It's nice for those students; they're the lucky ones. The ones I think are more important are the ones who don't have that chance, that we don't even know about, that could achieve certain things and they might not even be noticed."
I've never forgotten that. I still remember that when I think of her, how meaningful and how moving that was to hear. And how it kind of shook me, in a good way.
I started to see students differently after that. I really started to see everyone as having gifts and promise, even though I couldn't see it, or it wasn't showing up at that time. There's always next year, or the year after. It may not be [immediately] evident to us.… We're used to looking for signs of success. If someone gets a prize in this, we think, let's give them more prizes and more opportunities to get better. And then what about those students who are struggling to get even to that point?
Sometimes when you plant a seed, it can grow so quickly—and so beautifully—and it can bloom into something that you wouldn't have expected could happen.
It was a lesson that stays with me today and I tell it to others and people say, "Aha! Of course."
— Tuula Heinonen, professor, Faculty of Social Work, and Interprofessional Education Initiative, Rady Faculty of Health Sciences