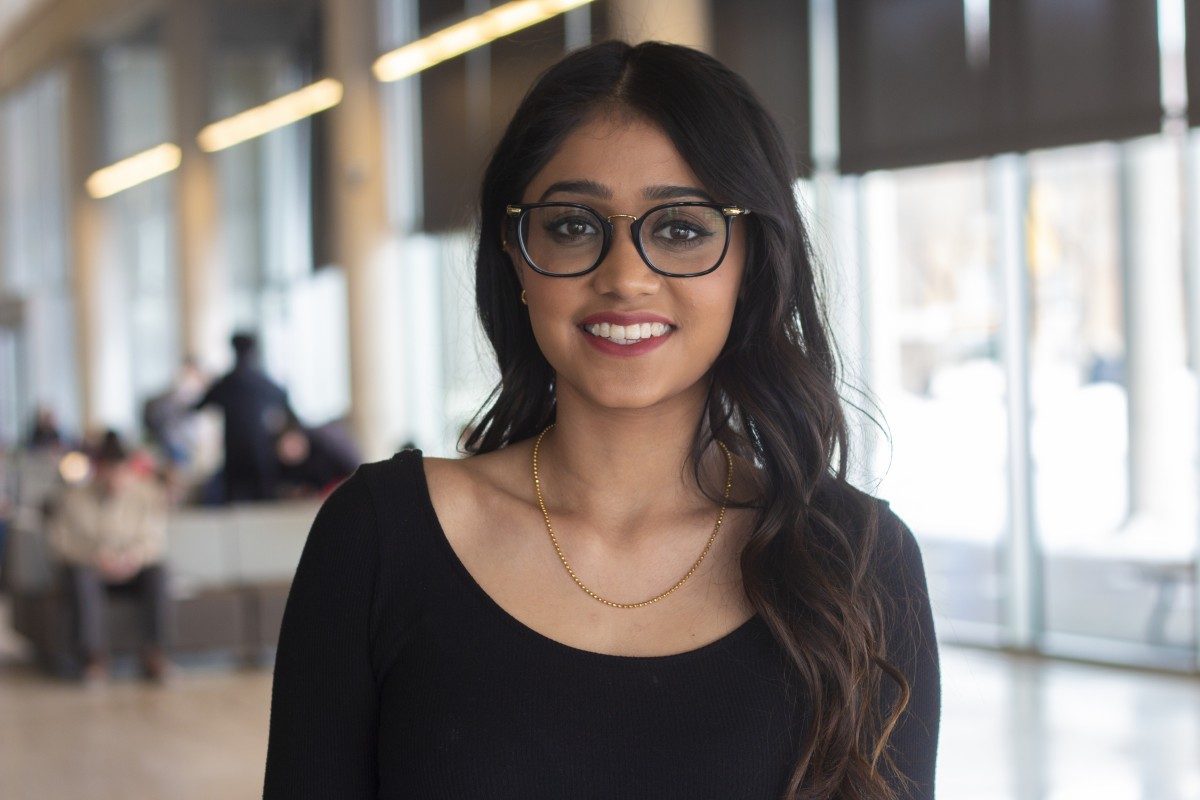 Student Profile: Saranjit Dhaliwal
March 11, 2019 —
Fifth-year student Saranjit Dhaliwal didn't pursue a degree in Recreation Management and Community Development because she wanted to break barriers. She wanted to shatter them.
"Playing sports has always been a large part of my life but I know that the same opportunities aren't available to everyone," says Dhaliwal. "As an East Indian woman, I've witnessed the barriers for participation in physical activity for women, particularly in my culture, which has been a drive for me to improve this."
Advocating for mental health is also on Dhaliwal's check list.
"It's highly stigmatized, and mental health is a topic typically avoided and viewed negatively in my community. Pursuing this degree will allow me to work with variety of communities to provide education and awareness on the importance of physical activity, leisure and sport activities and it's ability to improve overall quality of life," she adds.
Program: Recreation Management and Community Development
Year of Study: 5
Hometown: Originally from Winnipeg but now in St. Adolphe, Man.
Why did you choose to study Recreation Management and Community Development at U of M?
I wanted to work in a field where I can improve quality of life by enhancing physical, cognitive, social, emotional and spiritual functioning. This degree will allow me to utilize recreation and other activity-based interventions to assess needs of individuals with illnesses and disabling conditions, as a means to address psychological and physical health, recovery rates, and improve well-being.
What's been a major highlight so far?
Receiving the Jeffrey S. Train Award for 2017-2018. I was awarded this because I demonstrated the ability to interact positively with peers, while applying the academic knowledge of the profession through community involvement. I also enjoyed sharing the importance of therapeutic recreation. I set up a table in the Extended Education hallway to showcase modalities and tools used in therapeutic recreation settings. I really think it made an impact and spread awareness.
What's been the most challenging aspect?
Trying to balance a full course load with work, fieldwork, sports, family, friends and studying to achieve high grades, and figuring out what to do next after graduation and what opportunities are available.
What are your plans for after graduation?
I'm passionate about understanding the mental health of women and how engaging in physical activity can improve overall quality of life. This has led me to wanting to explore master's degree in the area of physical activity in relation to mental health. On a personal level, I would like to travel to Dubai and Australia and go backpack though Europe.
What advice do you have for those interested in studying your major at U of M?
Talking about the program with a current student in the program to gain a better understanding of the degree and the opportunities that are available.
Explore what is available in future fields. A lot of people don't know about this degree, but it covers a variety of career options such as, Recreation Therapy (clinical), tourism and the sporting world.
Fieldwork is so important to gain the practical knowledge and experiences as well as network and understand what area you enjoy working in.
Ask questions and don't be afraid to clarify so you fully understand.
Network!