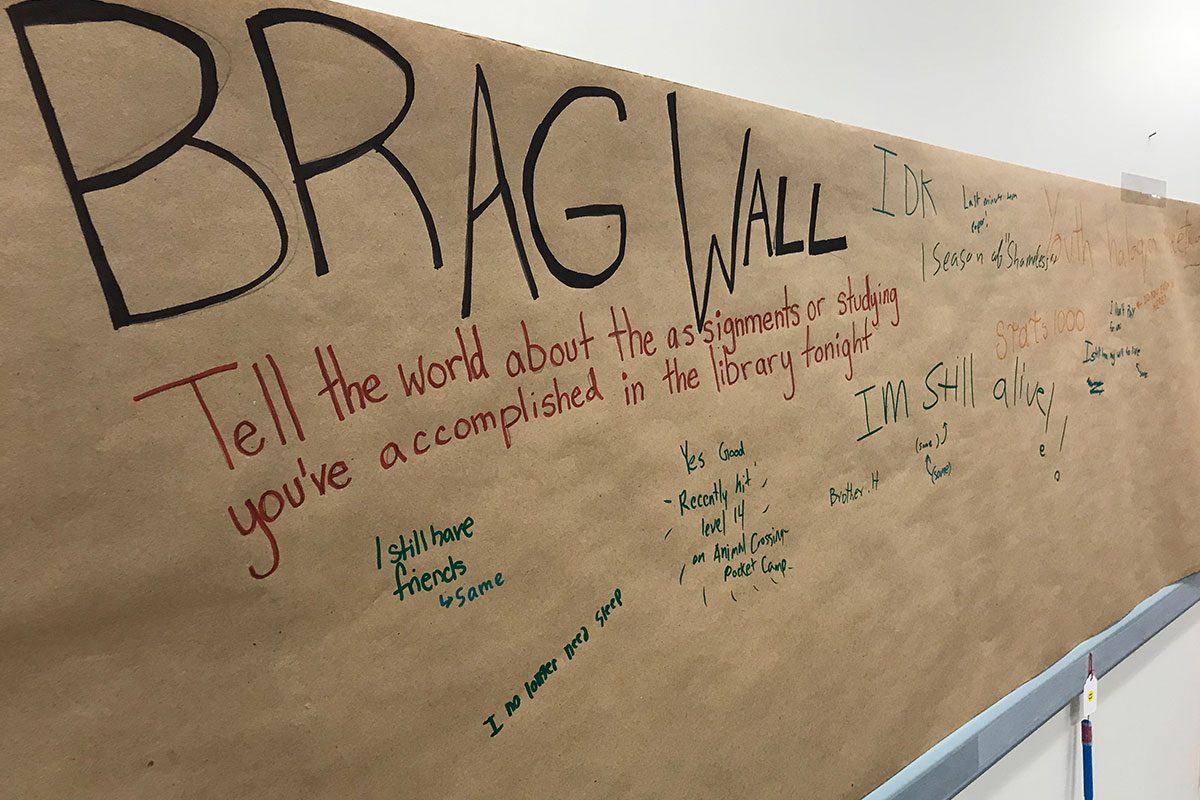 Student Nights Against Procrastination helps students study and get papers done in a SNAP
December 6, 2017 —
With another round of exams around the corner and many final assignment deadlines approaching once again students are finishing the semester with a SNAP. Hundreds of students attended Student Nights Against Procrastination for four evenings of snacks, academic support and study breaks last week.
"It's great to have the resources and to be able to stay and have snacks so you're not starving by the time you leave," said second-year Arts student Elioenai Malabanan.
Student Nights Against Procrastination was changed from a single night to four evenings across three locations as a way of having more space and time to support students, taking the pressure off to get everything done in one night during this stressful time.
Librarians and writing tutors were available throughout the evenings for academic support.
Before leaving many students wrote on the 'Brag Wall' to share positive messages and celebrate what they accomplished.
Student Nights Against Procrastination is an UMSU event, hosted by University of Manitoba Libraries and Migizii Agamik―Bald Eagle Lodge, in partnership with the Academic Learning Centre.
SNAP was inspired by the first Long Night Against Procrastination held at the European University Viadrina, Germany in 2010 as a way of supporting students academically.
This is the tenth event at the U of M and the first multiple evening Student Nights Against Procrastination.
The next Student Nights Against Procrastination will be held in late March 2018.