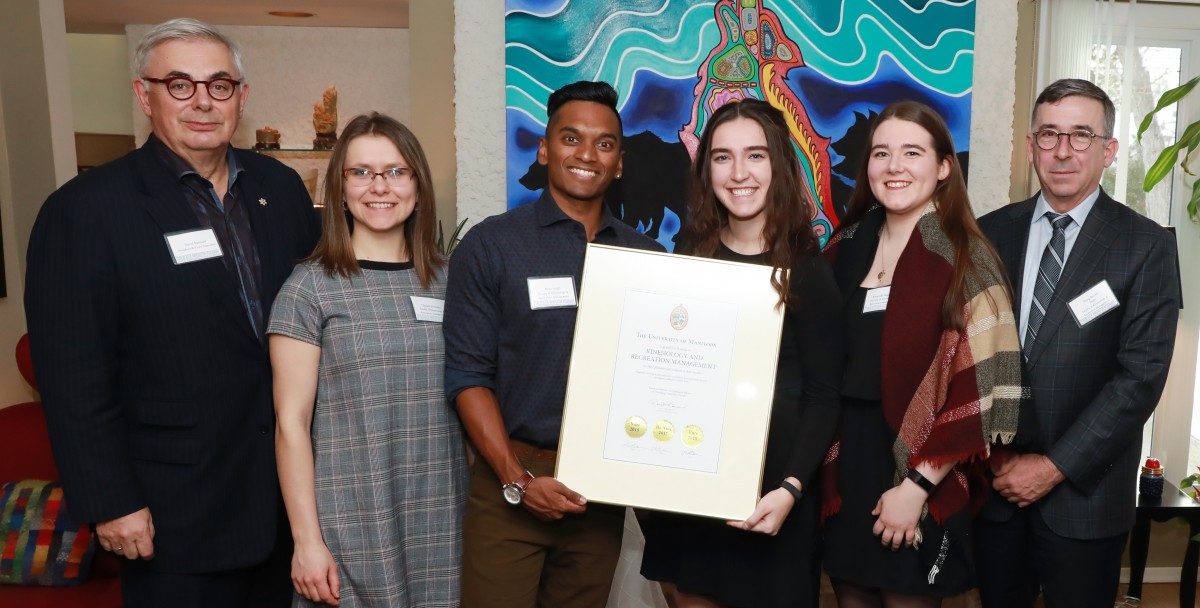 Student giving at unprecedented new heights
March 18, 2019 —
For the past 32 years, students at the U of M have participated in a program like no other in North America.
The student giving program began in 1987 when engineering students proposed raising funds for their faculty through a vote. The idea has since spread to over 20 faculties, colleges and departments setting the course for a tradition of generosity that is unique to the U of M: no other student giving program on the continent is both student-led and student-run.
On March 14, president and vice-chancellor David Barnard held a private reception to honour the 14 student groups currently involved in raising funds for important initiatives chosen – and often created – by the students. This includes a diverse list of initiatives such as enhancing teaching and learning opportunities, investing in student spaces, and increasing funds for scholarships, bursaries, and student travel.
President Barnard commended the students for their efforts, acknowledging that,
"In addition to your studies, you have also sought to improve the learning experience for your classmates today and the generations of students that will follow in your footsteps. Each of you has made a transformational contribution to the success of our university and the success of our province."
Among the students present at the event was Amanda Slagerman from the Faculty of Kinesiology and Recreation Management, whose student body chose to direct $70,000 towards accessible study carrels.
"This year, the students in my faculty voted to support our Student Initiative Fund, which consists of donations by the students, for the students," said Slagerman. "The program gives us the ownership of making a lasting impact on our current and future classmates. We choose to take part in the student giving program and we are so proud of the results."
More than 48,000 students have participated in the student giving program over the past eight years. Today, the cumulative giving since 1987 has reached over $53 million for the university.
Honoured this year:
Faculty of Agricultural & Food Sciences graduate students
Department of architecture
Department of city planning
Department of environmental design
Department of landscape architecture
I.H. Asper School of Business graduate students
I.H. Asper School of Business undergraduate students
Economics graduate students
Clayton H. Riddell Faculty of Environment, Earth, & Resources
Faculty of Kinesiology & Recreation Management
Faculty of Law
College of Nursing graduate students
College of Pharmacy
St. Paul's College