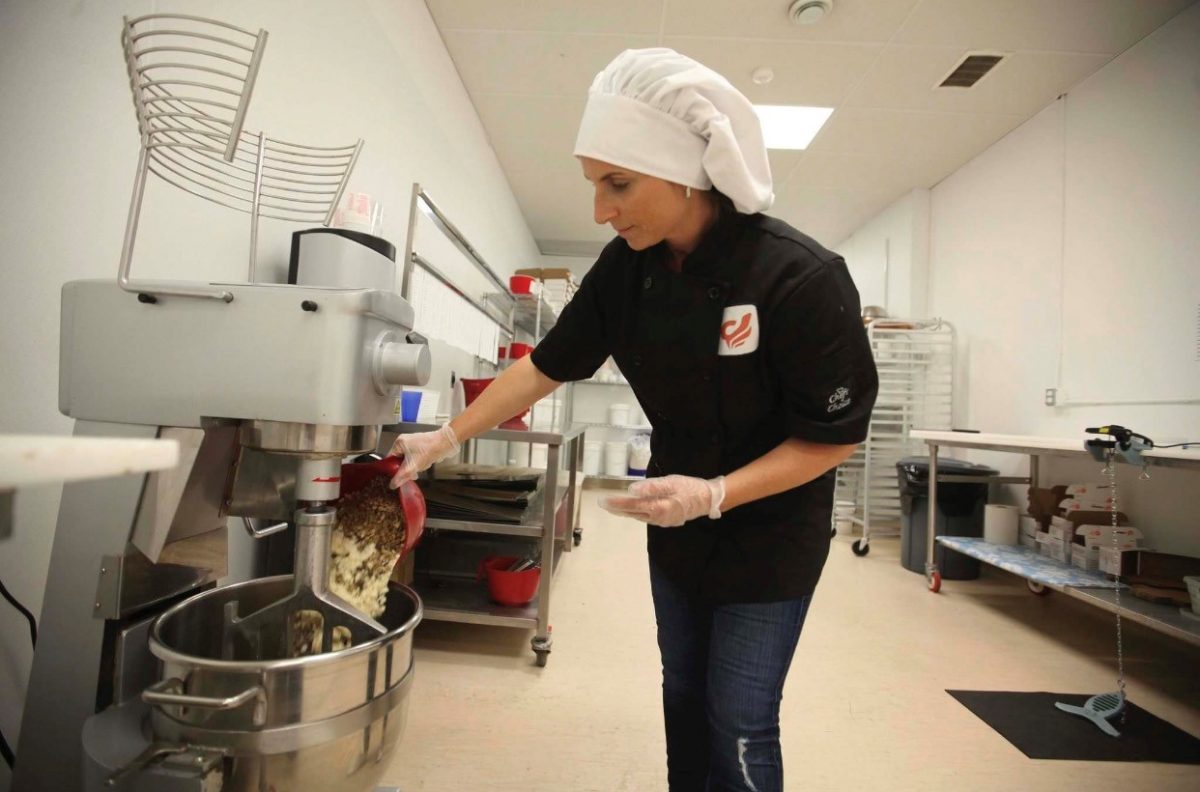 Stu Clark Centre for Entrepreneurship Small Business Award Competition
UM students win $500 for nominating their favourite Manitoba small business
June 2, 2020 —
During the month of May, the Stu Clark Centre for Entrepreneurship (SCCE) hosted a new competition for University of Manitoba students asking them to nominate their favourite Manitoba small business, explain why they love the business, and share what these companies are doing in response to COVID-19. The SCCE received 90 applications representing a variety of businesses, awarding $500 to the top three winning students.
WINNER #1: CRANKED ENERGY, Submitted by Keegan Slijker, Faculty of Arts, Native Studies
URL: https://www.crankedenergy.com/
IG: @crankedenergy
Cheryl Zealand is the mastermind behind the delicious and nutritious energy bar company – Cranked Energy which uses fresh ingredients from her very own kitchen. The energy bars are made in locally Winnipeg but are also shipped to Alberta, Ontario and Saskatchewan. Cranked Energy believes in giving back and often sponsors athletes in sports such as football, curling, hockey and martial arts. Cheryl provides athletes with bars and athletes in turn help promote local causes for charity as part of the Cranked Energy Team.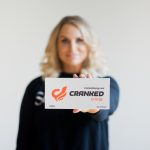 Keegan Slijker, a Native Studies student in the UM Faculty of Arts, shared, "During this pandemic Cheryl has been able to send energy bars to frontline staff at all the major hospitals in Winnipeg as well as other places like the Main Street Project! Cranked Energy also held a virtual cycling fundraiser for ALS and designed a t-shirt that raised over $4,000 to help support The Winnipeg Foundation's COVID-19 Community Response Fund. They have been doing amazing work in these tough times."
On a personal note he added, "She donated 60 energy bars to me so that I could take them up to Tadoule Lake for the youth at my basketball camp. They were much appreciated, and the kids loved them,"
In the wake of COVID-19 Zealand, had to close her storefront, but quickly pivoted and scaled up her online business while offering curbside pickup. Along with owning a successful small business, Cheryl is also a mother of three and is a member of Mayor Bowman's COVID-19 Business Task Force.
WINNER #2: THE LAKEHOUSE, Submitted by Olivia Wells, Asper School of Business
URL: http://www.staylakehouse.ca/
IG: @staylakehouse
The Lakehouse is an award winning boutique hotel, ice cream shop, and a lounge / restaurant / event space all in one with a focus on rustic chic décor located in Riding Mountain National Park. "The Lakehouse is nothing short of spectacular when you walk in. I often have customers comment on the interior design and compliment little things like the menus and the tables. Overall, The Lakehouse is my favourite small business and I have been so fortunate to be part of its development and work unique events over the past three summers," noted Asper School of Business Student, Olivia Wells.
Six years ago, Lakehouse owner Karly McRae developed the rustic chic branding and business has flourished beyond the summer months. The Lakehouse plays a big role in the annual Winter Adventure Weekend in February with events such as fat tire biking, skating, and even a Manitoba social.
The Lakehouse has been resilient despite park closures to the public duringCOVID-19 restrictions creating a "Lakehouse Family Dinners" service, where Menu items can be ordered online and delivered. Since April quickly generated more than 150 orders have been delivered.. In addition, The Lakehouse has also made and donated food hampers to families in need. "I am overwhelmed by the support The Lakehouse has for the community" noted Wells.
WINNER #3: YUJIRO JAPANESE RESTAURANT, Marissa Huggins, Asper School of Business
URL: http://www.yujirowinnipeg.com/
IG: @yujirowinnipeg
Yujiro Japanese Restaurant is well known in Winnipeg based on its 20 year history. Huggins shared that the chef, Edward Lam is a serial restaurant entrepreneur and has been involved in a number of successful Japanese restaurants, providing quality food at reasonable prices.
Even before COVID-19 hit, Chef Lam had a passion for giving back to the community. In 2017 a CTV interview discussed his personal participation in the Boys and Girls Club of Winnipeg's 100 mile dinner. Chef Lam mentioned in this interview he also donates lunches to some schools.
Huggins noted, "I truly cannot begin to state the impact this business has had on Winnipeg's communities, but I believe he should be thanked for his various efforts to help this city."
On March 18, 2020 Chef Lam was quick to react and announce that Yujiro Japanese Restaurant would implement quick and easy contactless delivery starting immediately. The most impressive thing to note is that 100 % of the company's profits for the time being would be going straight to his employees. In addition, amidst the pandemic the restaurant has also been donating meals to essential frontline workers.
HONOURABLE MENTIONS:
Bare Body Sugaring, nominated by Sarah Remple, Asper School of Business
"I applaud Bare Body for what they have done for women and how they have changed women's perspectives on what is considered "beautiful" in today's society. They not only provide a great service, they are also helping each women find their true potential and love themselves for who they are."
Remple indicated that due to COVID-19, Bare Body has transitioned their service to a sellable product and are selling "at home sugaring kits".
Small Mercies Co., nominated by Alison Loeppky, Faculty of Graduate Studies, Biological Studies
Small Mercies Co. was created by Arden Coy and is a young female entrepreneur whose store offers a café and hand crafted items and jewelry by local of Canadian artists.
During COVID-19, 20% of proceeds from their online store have been donated to Siloam Mission and Winnipeg Harvest and offers curbside pickup. Prior to the pandemic Arden has given back to her community by hosting donation based yoga classes in the store, where funds are donated to Art City Winnipeg.
"Small Mercies happens to be the third sister store joining her mother's two boutique shops Silver Lotus and Rooster Osborne. Their hard work and dedication shows how strong female leadership can bring a community together and create not just one, but three successful small businesses," noted Loeppky, a PhD candidate in UM's department of Biological Sciences.