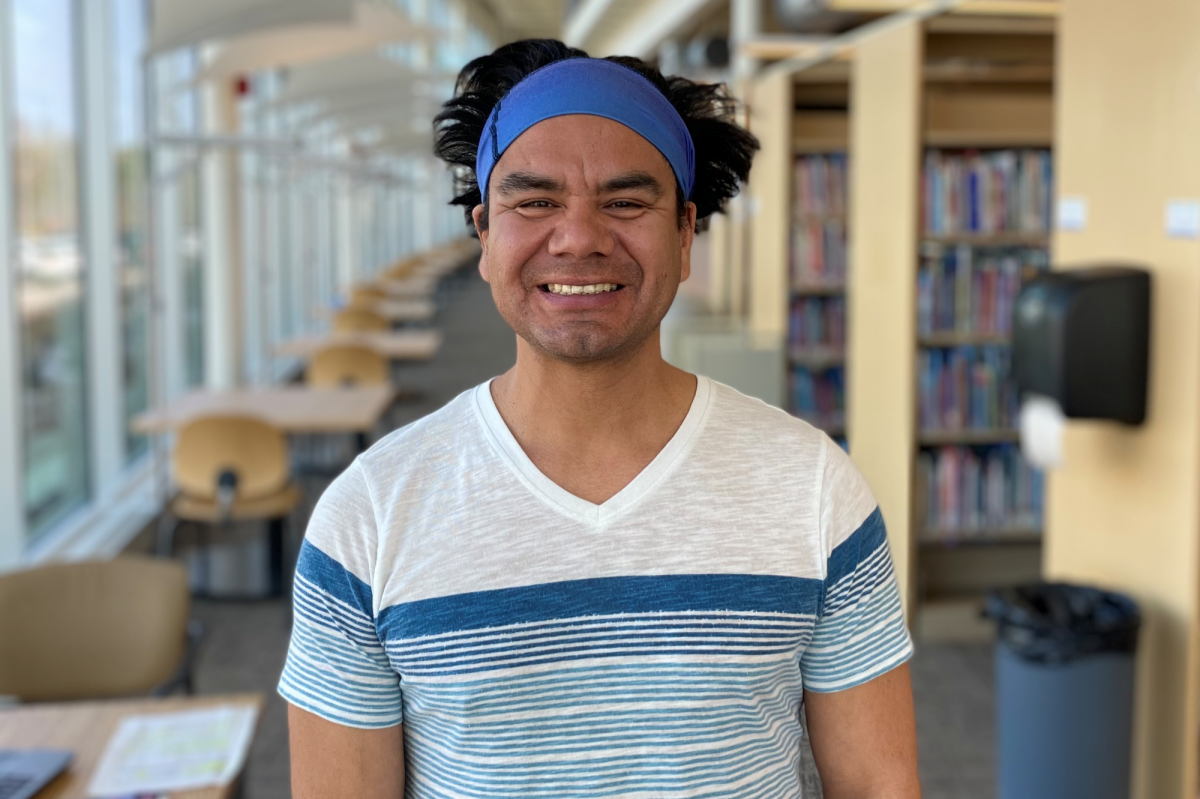 Strengthening Manitoba's Leadership Potential
President's Student Leadership Program opens applications for the 2022 cohort
January 24, 2022 —
James W. Burns Leadership Institute's marquee initiative, the President's Student Leadership Program (PSLP), is now welcoming applications for its 2022 cohort. The program provides an exceptional opportunity for Manitoba students to work with peers from across subjects, post-secondary institutions, and interests, and to connect one-on-one with exemplary leaders. Through the program, students dive into important challenges for our society while gaining insights that will give them skills to contribute as leaders in their careers in any field.
Three key reasons to apply to the President's Student Leadership Program:
Unique-in-Canada immersive learning opportunity
The President's Student Leadership Program is a unique learning opportunity where Manitoba students with different backgrounds get to work together to build on their experience and potential as future leaders.
2021 PSLP participant Daniel Schwade Araujo, now PhD. in Applied Health Sciences at the University of Manitoba, and his group worked on a project centered around mentoring youth newcomers and immigrants by organizing workshops focused on different aspects of a successful life in Canada, including a workshop for newcomers on Indigenous history and reconciliation in Canada.
"I was lucky to be a part of an awesome team where each one of us came from a different background: Ameen (Syria), Cheta (Nigeria), Megan (Canada) and me (Brazil). We had all experienced the struggles and challenges that come with moving to a new country, so this topic really resonated with us," said Araujo. "We created the topics and the structure for these workshops from scratch, and the diversity in our team meant that each one of us was able to contribute by bringing a unique perspective on these issues."
Connection with mentors and peer coaches
PSLP participants have the opportunity to engage and connect with senior leaders in Manitoba to foster and develop their leadership potential through one-one mentorship. In addition, as part of building community and furthering learning across PSLP cohorts, previous participants are encouraged to give back to the newest group by supporting them in executing summer service leadership projects.
Through the program, participants have engaged with a range of senior leaders including Paul Mahon [BComm (Hons)/96], President & Chief Executive Officer of Canada Life. A key advocate of the program, Mahon encourages young leaders to strive for authenticity and genuine care when leading other people.
Gain applicable knowledge to excel in any career
The James W. Burns Leadership Institute is a catalyst for innovation and collaboration. Through the PSLP program, the Institute provides hands-on workshops where students examine complex problems and learn how to address important challenges through leadership.
For example, in 2020 the student cohort was assigned to focus on a social issue of their choice and serve an existing social organization in a way that provides value and would not be achieved otherwise. Student participant Jo Ann Pinera and her group collaborated with YMCA Winnipeg to complete their project.
"The YMCA had a limited number of staff that year, so it was meaningful and fun for the kids to see mentors and guest speakers coming in with creative activities," said Pinera, a student in the University of Winnipeg's undergraduate business program. "The program we created was really all about encouraging safe and healthy habits, such as exploring our neighbourhood beyond our houses and immediate surroundings, learning about history and geography, and being observant [..] of our world that exists around us."
Applications for the 2022 program are open to students of all faculties at UM as well as all Manitoba post-secondary institutions. Participant students are fully funded through a student fellowship that covers all costs of the program, ensuring full accessibility to all successful applicants.
This year, the core week of the program runs from June 5 – 11 inclusive. Follow-up project work will be conducted in teams during summer 2022, and seminars and events will take place on four dedicated Saturdays in the fall and winter 2022-23.
The selection committee welcomes all students who have demonstrated impactful leadership in their community or in student life. Participants are selected based on their commitment, potential, and existing leadership experience whether formal or more informally.
"Through the program, we are creating a community of leaders who can work and learn with peers from different backgrounds, disciplines and worldviews, so important for effective leadership for our future," notes Dr. Suzanne Gagnon, Canada Life Chair in Leadership Education and Institute Director. "You will learn directly from some of Manitoba's most exciting and inspiring leaders, from each other, and through our workshops in key areas of leadership knowledge."
All students meeting the criteria are invited to apply by March 6.