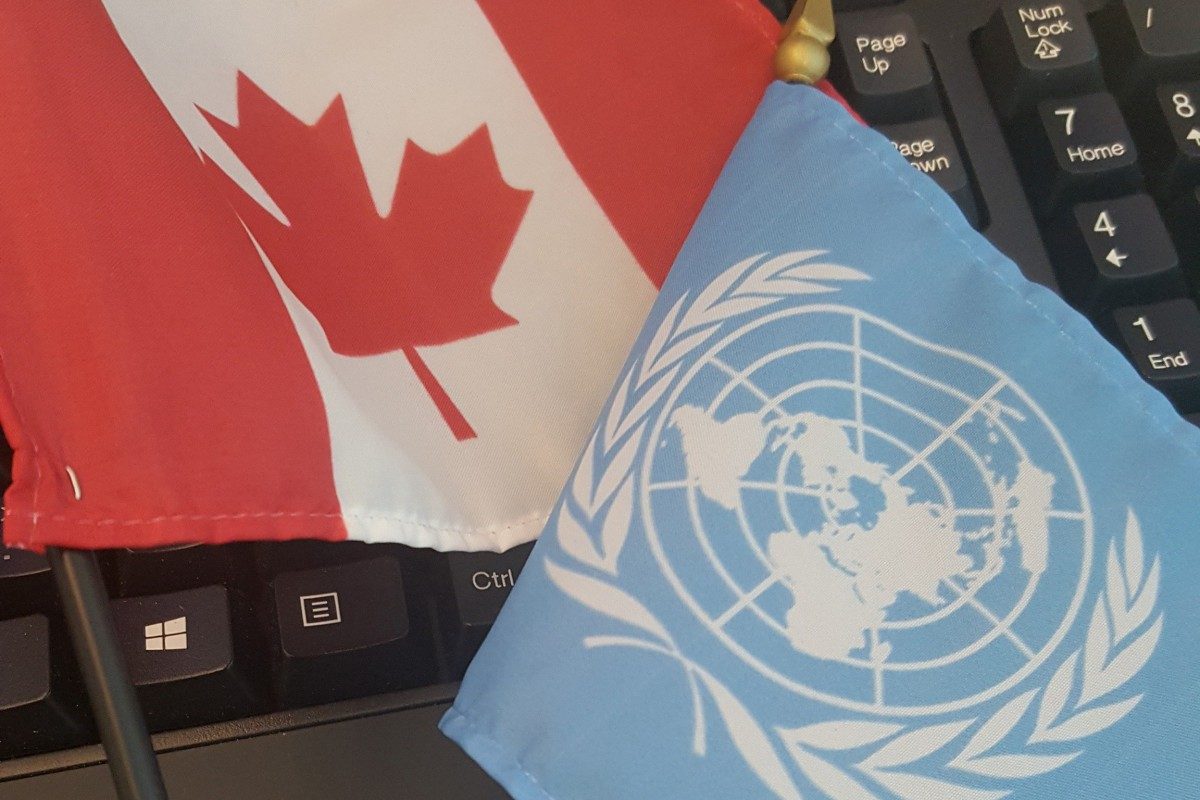 Strangers in a new homeland: Migration and settlement
October 28, 2019 —
Afua Dadesen Cooper, renowned Canadian poet, novelist, multidisciplinary scholar, historian and artist, will be among a line-up of distinguished speakers who will highlight the 12th edition of the Strangers in New Homelands Conference on Migration and Settlement hosted by the University of Manitoba.
The conference is organized in collaboration with a number of newcomer serving agencies in Manitoba and will run from Wednesday, Oct. 30 to Friday, Nov. 1, 2019 at the CanadInns Polo Park, Winnipeg.
The Conference brings together academics, graduate students, non-governmental organizations and government representatives to gain insights into the struggle immigrants face when creating a new home. Among those in attendance will be presenters from academia as well as immigrant and refugee serving agencies across Canada, the United States, Europe, Africa and China.
The Theme for this year's conference is: Migrant Rights, Refugee Rights are Human Rights.
"We chose this theme to remind people that immigrants and refugees are entitled to the same conditions and human rights accorded to citizens and residents in host societies," said conference Chairman, professor Michael Baffoe of the Faculty of Social Work at the University of Manitoba.
Other distinguished speakers will include:
Egbert Gaye, Publisher/Editor of the renowned Montreal black community newspaper, The Community Contact, will be speaking on the critical role of the ethnic media in Canada in projecting positive images of visible minority groups and black communities in Canada
Graham Hudson, a criminology professor from Ryerson University whose presentation will explore the importance of sanctuary city policies in Canada, barriers to implementation, and strategies for overcoming these barriers
Kobra Rahimi, a young Kurdish-Canadian lawyer who lived the first 14 years of her life at a refugee camp in Iraq and, since arriving in Canada, has committed herself to turning her family's struggles into opportunities to be a positive addition to the Winnipeg community. In 2018, she was selected as one of Manitoba's Future 40 Under 40, a celebration of future leaders and change-makers shaping the future of the province. She studied law at the University of Manitoba and was called to the Manitoba Bar in 2018
Gary Martin is a Calgary-based iconic master musician, ethno-musicologist, international martial arts master, a human rights activist, community arbitrator, and a high-risk youth gang specialist. He will be presenting on his use of music workshops and studios to keep youth out of trouble. To Gary, music was a gift; he was a child protégé who has since mastered jazz, blues, Motown, and almost every other genre of music.
Other highlights of the conference include a panel of eminent educators and newcomer services practitioners who will be examining the challenges and opportunities in integrating newcomers in new societies as well as youth in the education systems of host societies.