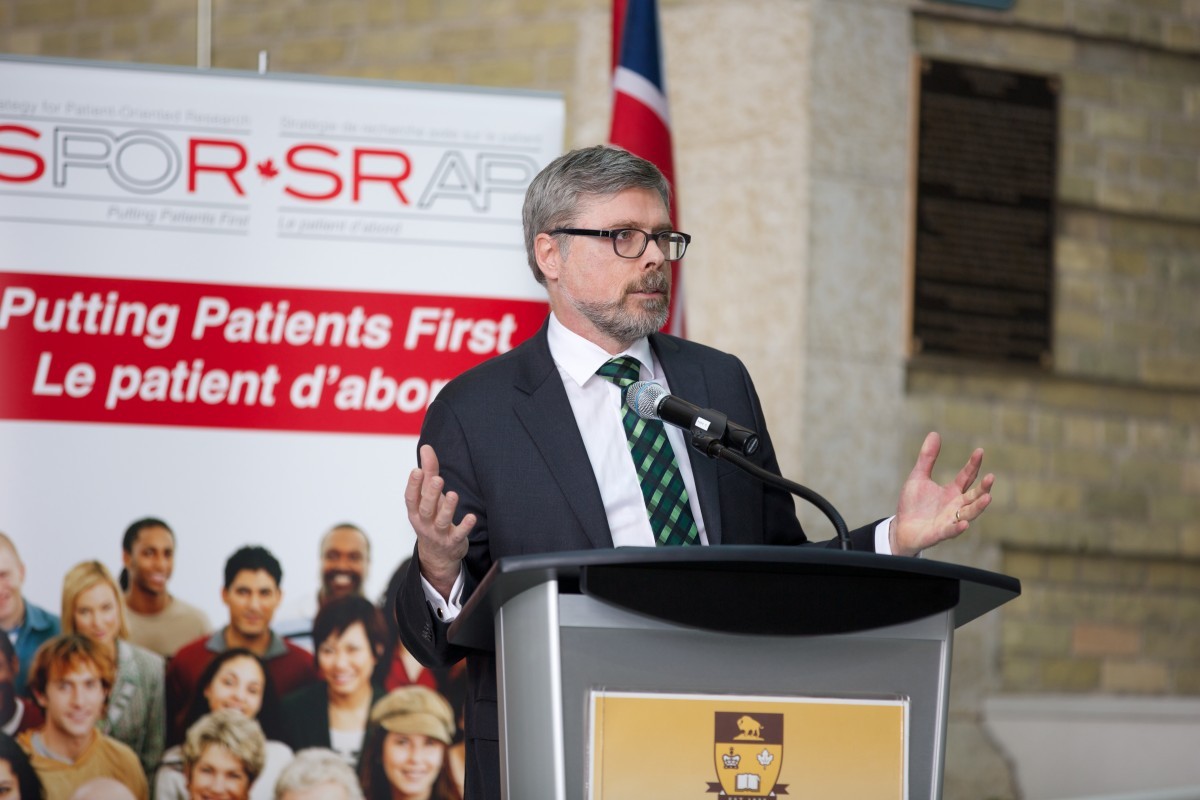 Stopping a second emergency: Improving treatment for kids in Canada's general emergency rooms
August 22, 2014 —
WHAT: The Translating Emergency Knowledge for Kids (TREKK) project equips general emergency departments with the knowledge and awareness required to provide proper and adequate care for children. The TREKK program involves partnerships with 37 general emergency departments across Canada in urban, rural and remote areas, spanning nine provinces and one territory. The initiative is led by Terry Klassen, head of the department of paediatrics at the U of M, medical director of the Child Health Program for the Winnipeg Regional Health Authority, and director of research for the Manitoba Institute of Child Health (MICH). This project has great potential to improve paediatric emergency care across Canada and even worldwide.
THE GOAL: "To improve how knowledge is shared between health professionals in the general emergency departments and the specialists and researchers within children's hospitals and academic institutions," says Klassen. "What we know about emergency care for children—whether found through research or experience—needs to be used within general emergency room departments."
HOW IT STARTED: The majority of Canadian children requiring emergency care are treated in general emergency departments. But evidence has shown that as many as 40 per cent aren't receiving treatments for which clear evidence exists, and up to 20 per cent of our nation's children receive treatment that has been shown to provide zero benefit and in some cases cause harm. "The Manitoba research community has been very supportive of this project and it demonstrates the collaborative milieu in which clinician scientists in our province work," says Klassen. "By working together and with partners from the Universities of Calgary, Alberta and Ottawa, we can achieve far-reaching results that will impact how children are treated and diagnosed in emergency departments and improve health outcomes."
HOW IT WORKS: The project supports knowledge mobilization to bridge the "research-to-practice" gap and raise the overall standard of care for children visiting general emergency departments. The team works closely with staff, administrators and patients to understand the existing knowledge gaps, needs and priorities in paediatric emergency medicine.
THE INSPIRATION: "Children are the most precious resources in our communities. They are our future leaders, educators, parents, carers. When they have an accident or become very sick, it is devastating. How we care for them affects us all," says Klassen. "Emergencies are unexpected and unplanned events, but we can help by investing time and resources into making sure the latest knowledge is used to give us the best care."
---
FUNDERS: The Networks of Centres of Excellence (NCE) Knowledge Mobilization (KM) program; MICH, WRHA, ManitobaCME.com, University of Manitoba, Research Manitoba (MHRC), Manitoba Centre of Excellence Fund, Women and Children's Research Institute, Alberta's Children's Hospital Research Institute, Children's Hospital of Eastern Ontario Research Institute, Ontario ED Local Health Integration Network Leads, Cochrane Child Health Field, and Alberta Health Services
---
LEARN MORE