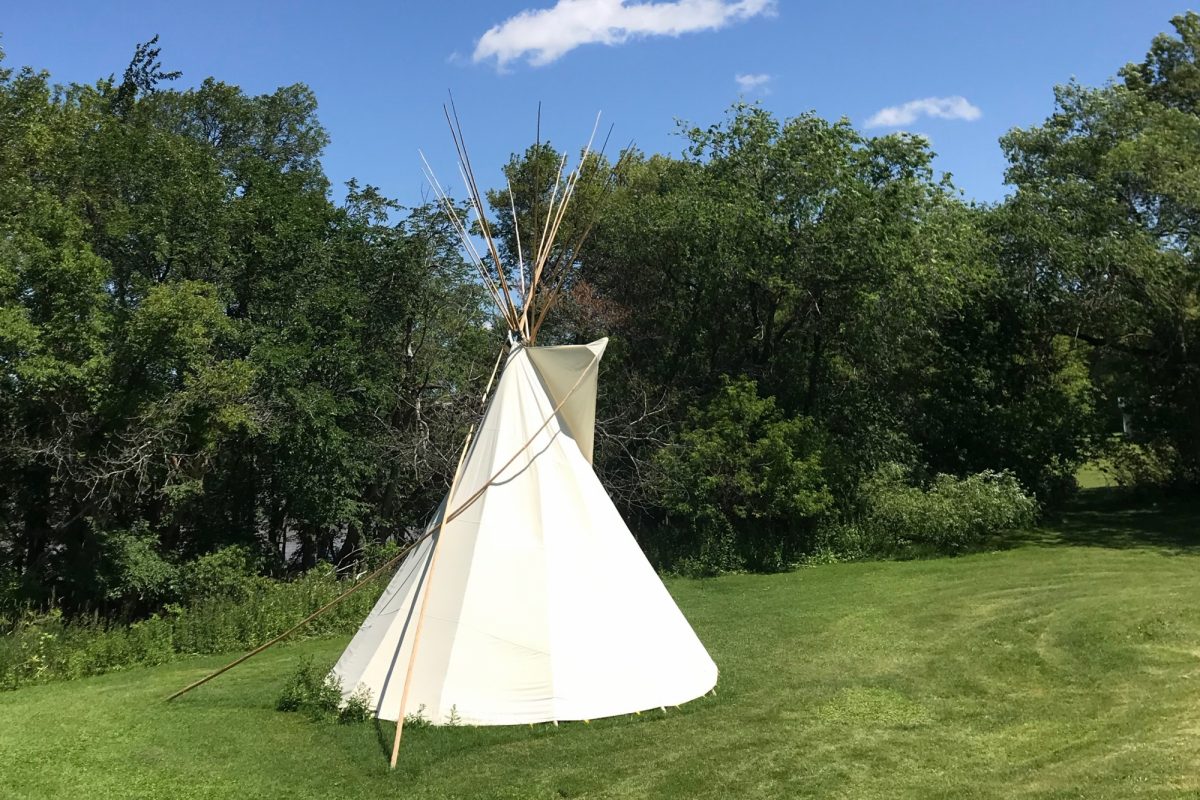 Statements in Response to Vandalism at NCTR
August 14, 2019 —
In response to an act of vandalism at the National Centre for Truth and Reconciliation (NCTR), the following are statements from Ry Moran, Director of the National Centre for Truth and Reconciliation (NCTR), and Dr. David Barnard, President and Vice-Chancellor of the University of Manitoba:
Statement from Director Ry Moran
This week we discovered the teepee that sits proudly at the National Centre for Truth and Reconciliation (NCTR) was seriously vandalized. The NCTR uses this teepee as a safe place of dialogue, gathering, learning and teaching for indigenous and non-indigenous peoples alike. This violation was deeply disappointing.
In conversations with Elders and members of our Governing Circle, we reflect on the fact that such acts are not new – desecration of Indigenous spaces, places, ideas, histories, lives and communities is constant in Canada. It is something we deal with on a daily basis, both inside and outside of our professional lives.
So what are we going to do about this? We will take the teepee down, have it repaired and put it back up. Our plans to paint this teepee with the NCTR logo will continue.
Only now, much like the entire collection of materials we hold here at the NCTR, it will bear the scars of yet another attack on our cultural symbols, spaces and homes.
We welcome anyone interested in learning more about what systemic oppression looks and feels like to visit the NCTR – we have a collection of over 7,000 survivors' statements, 5,000,000 documents, a list of over 4,000 students that died in the Residential Schools and now, a scarred teepee, to begin the conversation.
We would like to thank University of Manitoba Security Services for being attentive to this situation and for helping us take additional steps to ensure such acts don't occur again. We would also like to thank President Barnard for his concern and outreach to the Centre.
Statement from President David Barnard
The National Centre for Truth and Reconciliation (NCTR) at the University of Manitoba is a place of learning and dialogue where the truths of Survivors' experiences are honoured and kept safe for future generations. The University of Manitoba is home to the NCTR and we work together on our shared commitment to Truth and Reconciliation.
I am deeply troubled to learn that on Monday, staff at the NCTR discovered evidence of intentional vandalism to their teepee. I spoke with Ry Moran when I learned what happened to express my sadness and concern on behalf of the university community. I acknowledge the difficulties of the lived reality of Indigenous peoples and condemn the acts of oppression and racism that continue to occur. Ry shared the resilience of NCTR staff and of the Survivors Circle in facing this.
A police report has been filed and University of Manitoba Security Services is investigating the matter as well. Additional security measures will be put in place in response to this incident. I ask anyone with information related to this to contact Security Services at 204-474-9312. I regret the distress experienced by any staff and students as a result of this. The Office of Human Rights and Conflict Management is available as a support at 204-474-6348. The University of Manitoba is committed to providing a safe and respectful learning environment and workplace for all students and staff.