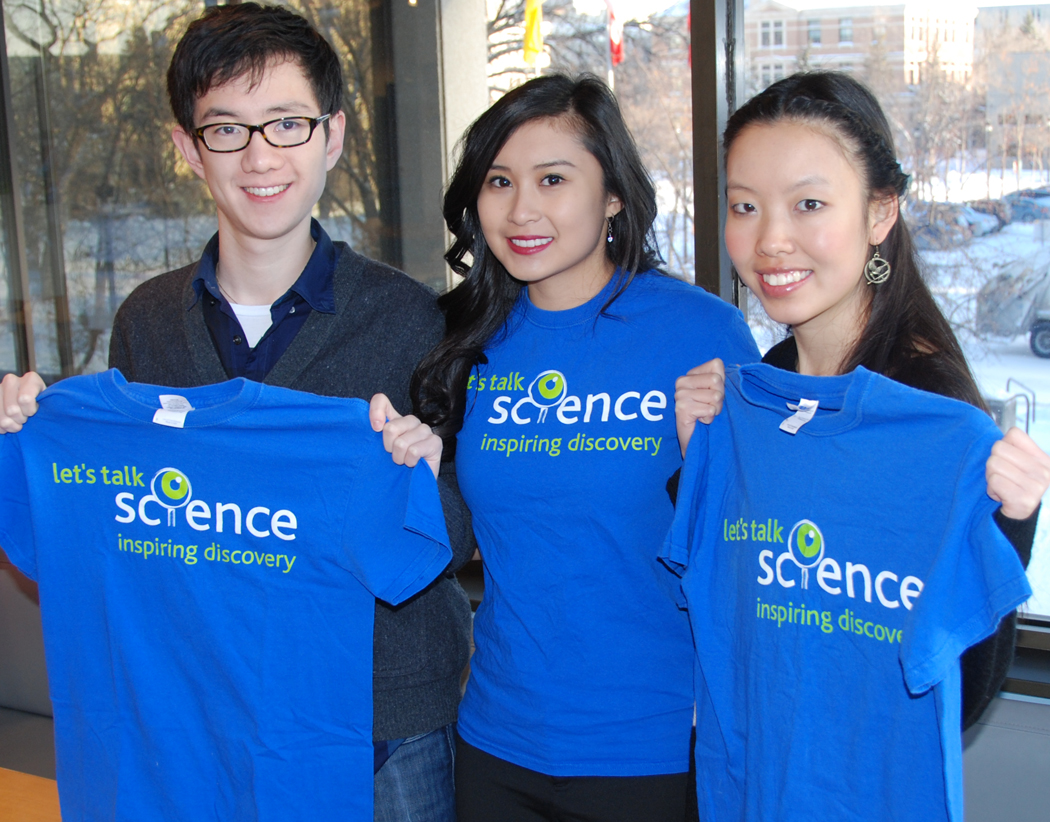 Starting a conversation: Teaching science to K-12 students
August 21, 2014 —
WHAT: The Let's Talk Science (LTS) outreach program is run by university student volunteers. The U of M's chapter of this national volunteer initiative creates and delivers unique, hands-on learning for K-12 children and youth through workshops which the volunteers deliver on site. The program connects undergraduate and graduate students with local teachers.
ITS REACH: Let's Talk Science has been established at 40 universities throughout Canada. The U of M began its partnership more than a decade ago and has grown to over 200 volunteers and reached more than 13,000 students in Manitoba in 2013-14.
THE GOAL: To improve science literacy through leadership, innovative educational programs, special projects, research and advocacy.
IN THEIR OWN WORDS: "I continue to be impressed by the young people organizing the day and dealing with the kids—they are very upbeat role models for these young people," says parent Vona Vledhuis. Let's Talk Science inspires leadership development in student volunteers like Moiz Kapasi. "In my time spent volunteering with LTS, I have had the opportunity to become a part of the close-knit team of dedicated LTS staff and volunteers," says Kapasi. "I have greatly enjoyed working with and learning from those involved with LTS … It has been extremely gratifying to work with many different ages of children and, as a consequence, has solidified my passion for education and improved my presentation skills. I have become more confident because of the knowledge I have gained with my involvement with LTS."
---
FUNDERS: The national Let's Talk Science site (based in London, Ont.), the Faculty of Science at the University of Manitoba, the Winnipeg Jets True North Foundation, and the University of Manitoba Students' Union
---
LEARN MORE