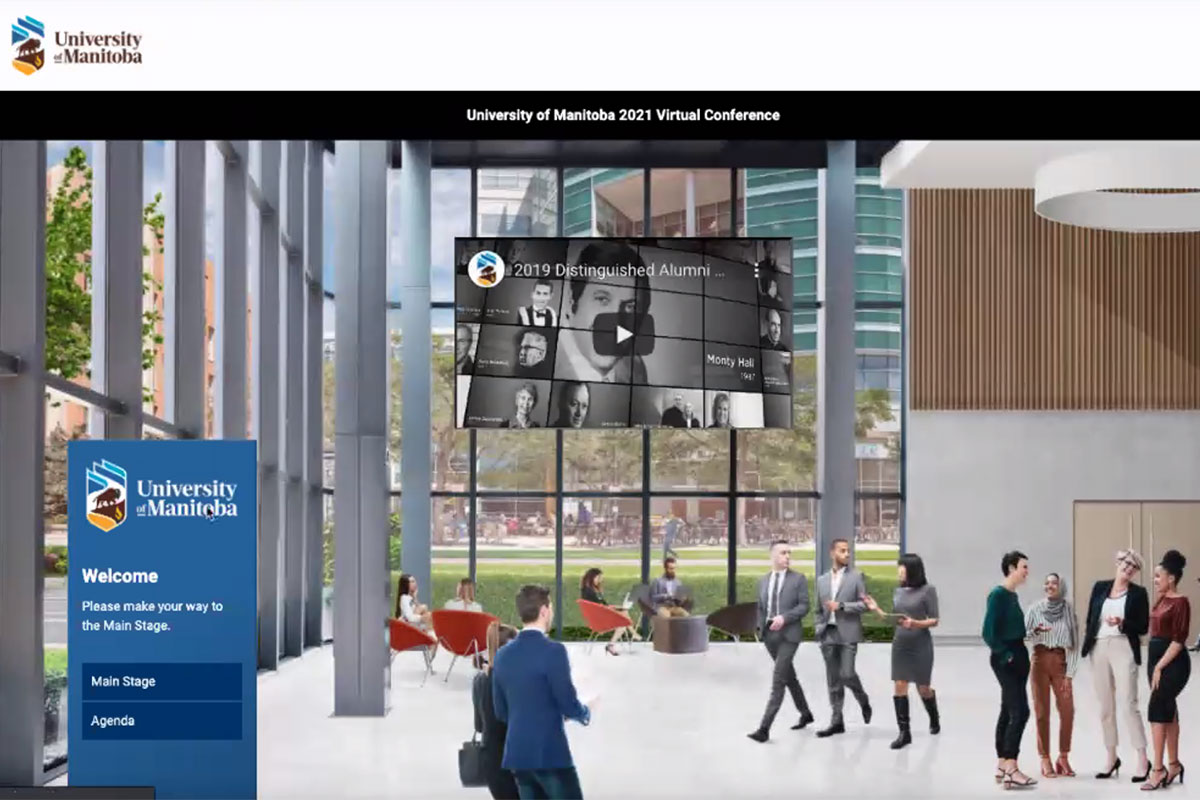 Spring Convocation features new virtual platform to celebrate, share awe-inspiring accomplishments
Deadline to submit details for slideshow is May 20
May 10, 2021 —
Running from June 15-17, Spring Convocation will be hosted this year on a new, interactive digital platform that opens the doors worldwide to honour students graduating from UM.
While the country and globe wait for the safe return of many things, including in-person graduation gatherings, this year's online Convocation ceremony provides innovative ways to share the occasion, using the Hugo virtual event platform.
"We're excited to have this new platform to give students an immersive graduation experience and a chance to connect in real-time with their classmates, faculties, friends and family from around the world," says Stacy Wyatt, UM's director of events.
Feedback from students and the community after 2020 Spring and Fall Convocations has shaped how UM will use the new platform. It features more ways for graduating students to connect with others, including joining with their faculties for a faculty-specific virtual Convocation ceremony.
"Students can take part in unique and interactive activities like the digital photo booth, faculty chat rooms, interactive exhibits, a digital yearbook and even virtually walk through a gallery showcasing this year's medal winners," adds Wyatt.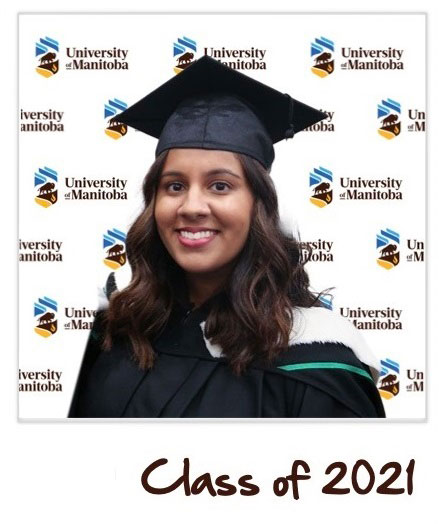 People can write personal messages of congratulations in a special keepsake, in the form of a downloadable digital yearbook, and can take selfies in the virtual platform, using the digital photo booth.
An online shop is also available to order frames for degrees. Through interactive kiosks, information on the benefits and opportunities as new UM alumni will also be available.
As part of Convocation, there will be a slideshow of graduating students, including the grad's name, photo, and personal quote, as their names are read aloud.
Graduating students are encouraged to fill out their slides to make the most of their virtual Convocation experience. Students can check their UM emails for information on how to submit material for their Convocation slides. They can upload their photo, phonetic name pronunciation, and quote, to personalize their moment. The deadline to submit details for slides has been extended to Monday, May 24, 11:59pm central.
Students who do not fill out a slide are not included in the ceremony.
On Convocation day, everyone is encouraged to log into the virtual platform at least 30 minutes prior to their ceremony. Details on Convocation dates and times are available online, and log-in information for the virtual event platform will also be added closer to the Convocation dates.