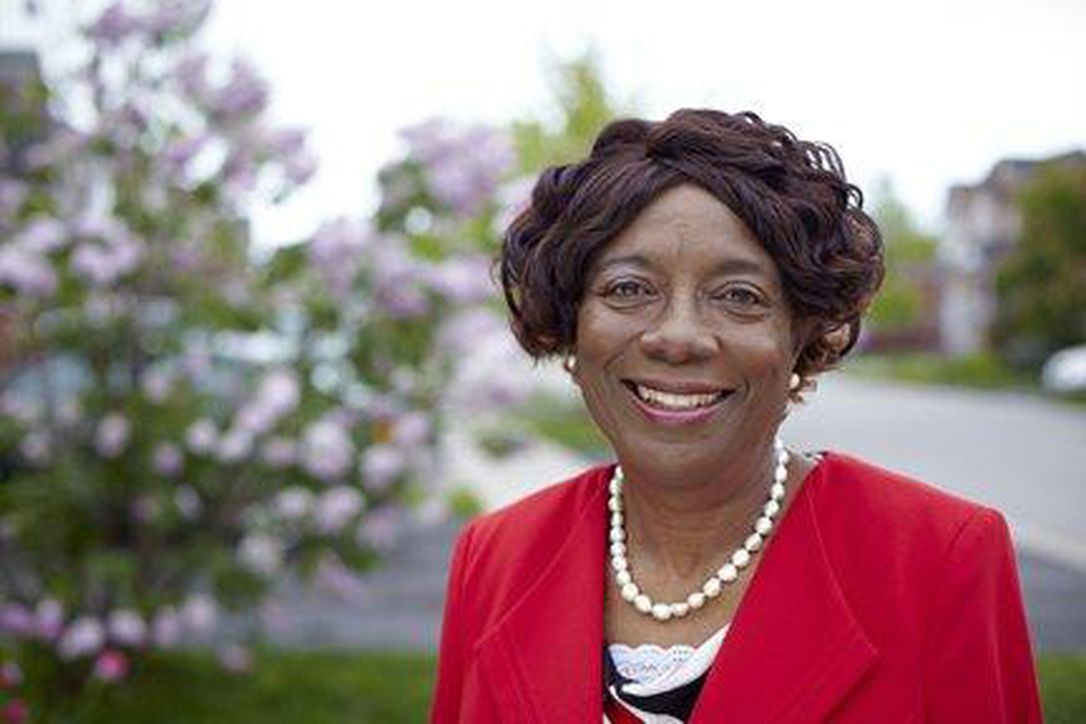 Speaker series to focus on racism in nursing
February 11, 2022 —
The College of Nursing, Rady Faculty of Health Sciences has launched a new monthly speaker series that will address racism in nursing practice and education.
The series, Let's Talk About Racism in Nursing, launched Oct. 1 with a presentation by Debra Beach Ducharme, Indigenous health director at Ongomiizwin – Health Services. Six more virtual speaker presentations are scheduled from February to June 2022.
Supported by a College of Nursing endowment fund, the series is an initiative of the College of Nursing's anti-racism committee, which was established earlier this year to address issues relating to racial equity and create a work and learning environment free of racism.
The 11-person committee was spearheaded by nursing instructor Katie de Leon-Demare and Alberta Mwangi, a former Manitoba Centre for Nursing and Health Research (MCNHR) assistant. Other members include College of Nursing faculty and staff – April Lussier, Annette Schultz, Donalda Wotton, Sandra Ericastilla-Somers, Mary Anne Nurmi, Aimee Louis, Shonna Pepper, Lisa Wong and Victoria Ize-Iyamu – and third-year student Vivian Umeohabike.
Umeohabike, who moved from Nigeria three years ago to attend UM, is also a delegate for the Canadian Nursing Student Association (CNSA). She acts as a liaison between students and the CNSA, providing students with opportunities to gain leadership skills and get involved in ethical and health issues.
"I came from a country where you rarely saw non-Africans and racism was something you didn't really think about. But when I came to Canada and took a class on the social determinants of health, I learned how rampant it is," she said.
Umeohabike said the series will be beneficial to both students and health-care professionals.
"Sometimes people don't want to talk about racism because they think if it doesn't happen to them, then it isn't happening. This series will get us thinking how we can effectively advocate for our patients or those affected in general."
The committee is guided by the Rady Faculty of Health Sciences' Disruption of All Forms of Racism policy and Truth and Reconciliation calls to action.
"Our goal is to really encourage a discussion and a conversation around racism, to have people lean into the discomfort that can occur when we discuss topics around racism," De Leon-Demare said.
The next presentation in the series, featuring Dr. Angela Cooper Braithwaite, co-chair of the Registered Nurses' Association of Ontario's Black Nurses Task Force, will take place Feb. 11. She will discuss the history of black nurses in North America and their lived experiences.
Cooper Brathwaite is an adjunct professor and part-time educator at the University of Ontario Institute of Technology, where she teaches in the undergraduate and graduate programs in the department of health sciences. She holds a PhD in nursing from the University of Toronto and a master of nursing from UM. She has published numerous peer-reviewed papers in professional journals. Her areas of research are chronic disease focusing on the prevention of type 2 diabetes and culturally tailored intervention research for minority groups and racism and discrimination among Black Canadians.
The committee is also presenting a BIPOC panel on Feb. 26-27 for UM nursing students.
"We need to create a culture of safety where any person can work safely, without fear of being discriminated against by not just patients, but co-workers as well. We cannot achieve this goal if we just sit by, go with the flow, and never question anything," Umeohabike said.