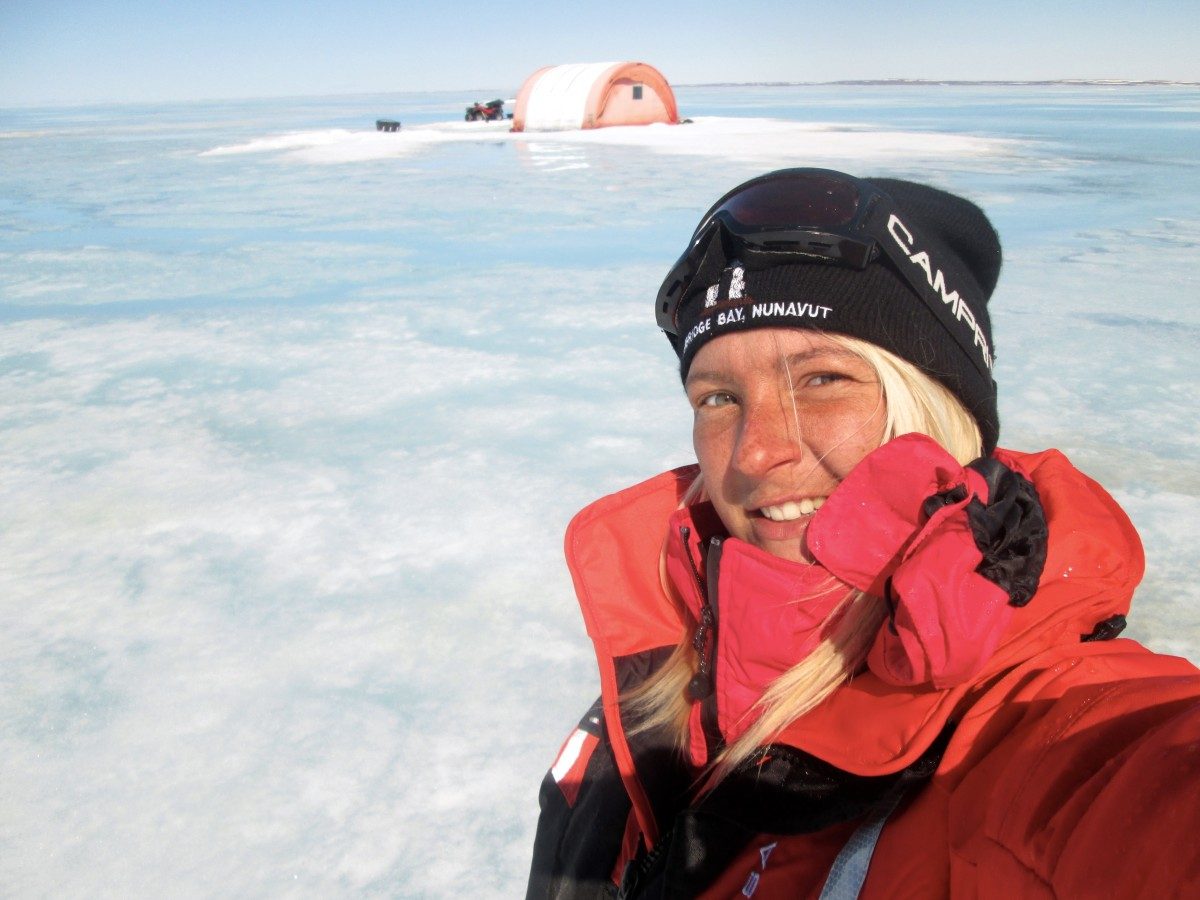 Some of our favourites of 2017
December 20, 2017 —
A look back at a few of the noteworthy stories from 2017, spanning scientific discoveries, sustainability and inclusiveness.
Monster discovered in Canadian Arctic
A University of Manitoba graduate student discovered Canada's first genuine monster lurking under our Arctic sea ice. This discovery came thanks to two noteworthy coincidences. Read more.
U of M community shows support for diversity at 2017 Pride Parade
Hundreds of University of Manitoba faculty, staff, students, alumni, friends and family celebrated diversity at the 30th Annual Pride Winnipeg Parade on June 4, walking from the Manitoba Legislature to The Forks. Read more.
In Focus: Canada 150
A collection of articles and conversations looking at the past, present and future. Read more.
Partners help U of M enhance The Great Trail
The University of Manitoba opened the UMCycle Bike Kiosk, a new hub along The Great Trail, on Sept. 14. Indigenous artists and alumni Kenneth Lavallee and Dee Barsy painted Indigenous-themed murals on the full-service community bike shop, which will help the university further achieve its sustainability goals and better connect it to the surrounding communities. Read more.
U of M receives the 2017 Canada's Best Diversity Employers award
The University of Manitoba received the 2017 Canada's Best Diversity Employers award, which recognizes employers across Canada that have exceptional workplace diversity and inclusiveness programs. Read more.