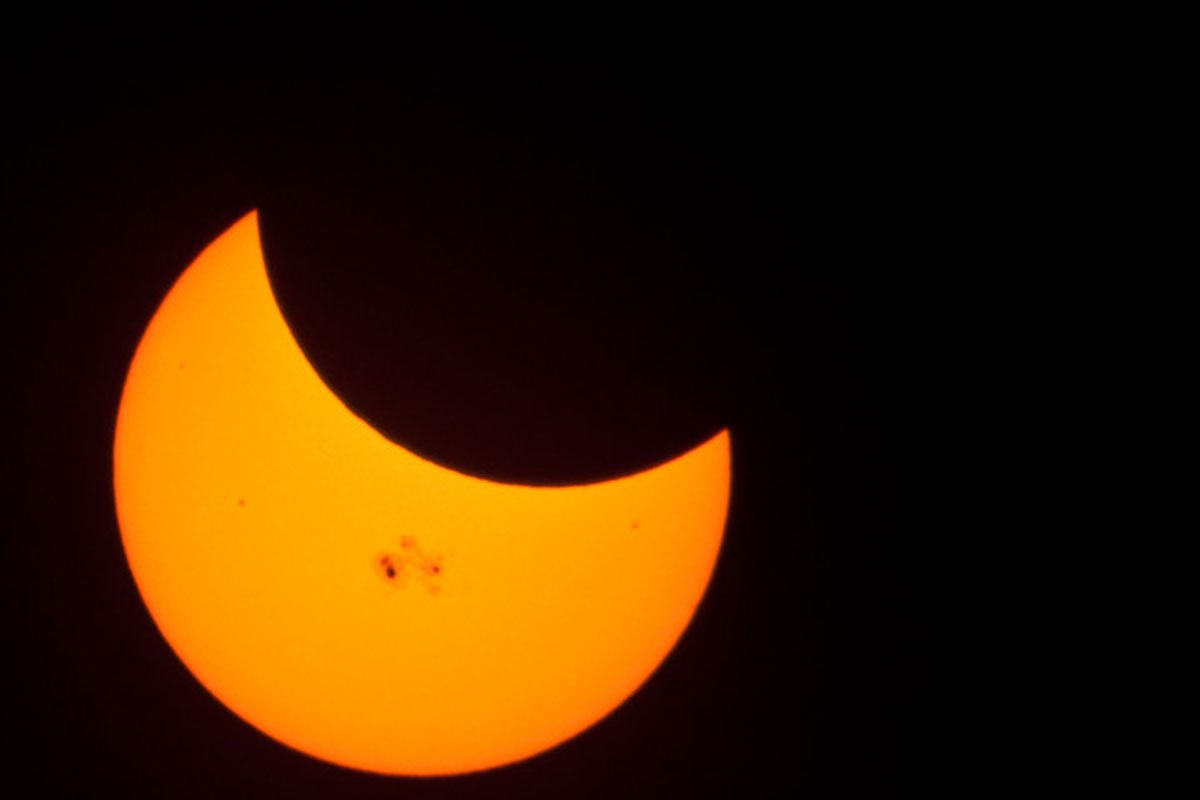 Solar eclipse viewing party set for Aug. 21
August 15, 2017 —
The Faculty of Science at the University of Manitoba, in partnership with Degrees Restaurant in UMSU University Centre, will host a solar eclipse viewing party on the Degrees patio on Monday, Aug. 21, 2017, from 11:30 a.m. to 2:00 p.m.
Attendees can view the eclipse in comfort from the Degrees patio, with physics grad students on hand to help attendees view the eclipse safely through telescopes, free special eclipse glasses or projected images.
U of M Planetarium Director Danielle Pahud of the Department of Physics and Astronomy will give a brief presentation about the eclipse and what to expect here in Winnipeg.
"Having a solar eclipse essentially sweep through your backyard is a real astronomical treat that doesn't come along too often," Pahud explains. "The next total solar eclipse visible from here won't be until 2024!"
During the party, Degrees will feature special eclipse cocktails and mocktails, solar cupcakes and other themed menu items. There will also be an eclipse trivia contest with great prizes.
Inside degrees there will be live streaming of the event from NASA.
This event is free and open to the public, so bring a friend!
For more information:
Jennifer MacRae
Communications and Promotions
University of Manitoba Faculty of Science
204-474-8790, or email: jennifer [dot] macrae [at] umanitoba [dot] ca
sci.umanitoba.ca