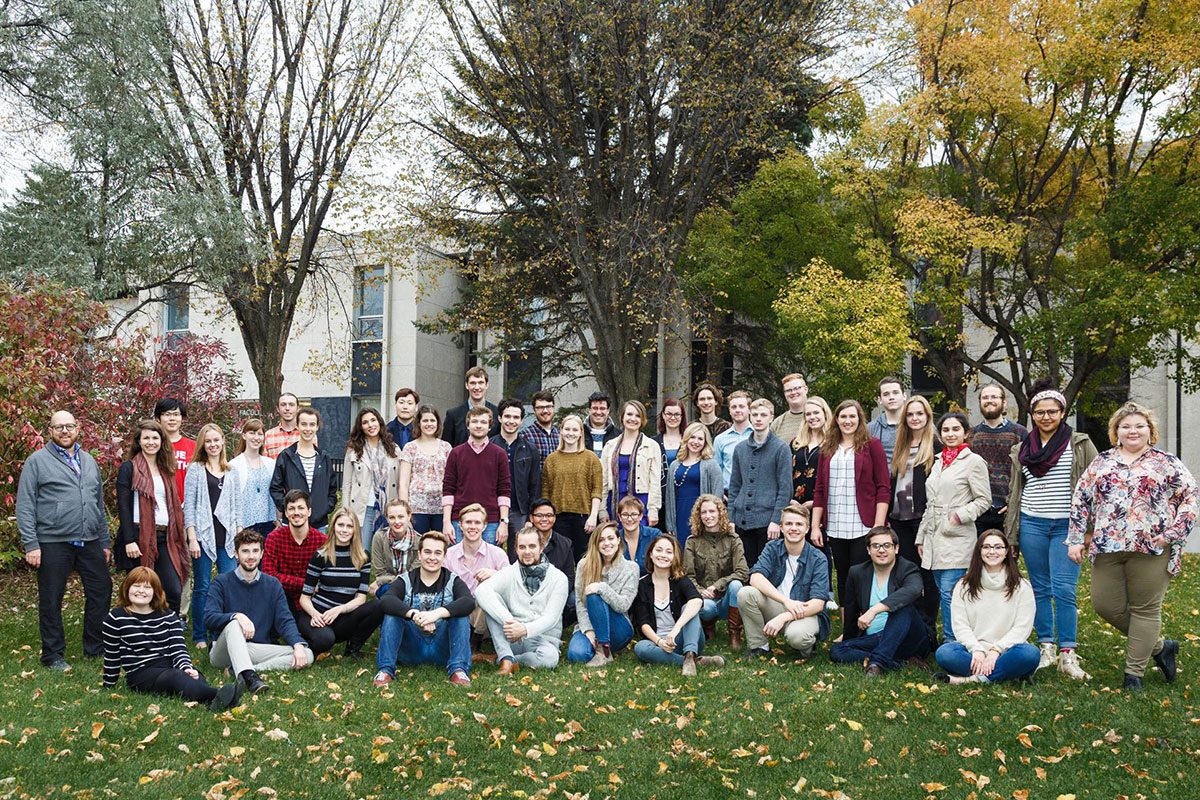 Singing around the world
May 1, 2017 —
The Desautel Faculty of Music's University Singers have worked all academic year preparing for a busy trip to Europe.
The students are travelling to Austria, Germany, Slovenia, Croatia and Italy to perform and take in the sights and sounds of the countries.
Their trip runs from May 4 until the 16th.
Katy Harmer, a grad choral conducting student, says she's looking forward to meeting European choir members and playing for their audiences. She says there are many benefits to travelling and touring with a choir.
"Musically, it is great to perform the same program a number of times in a row," said Harmer. "We are able to go deeper into the music because we are spending so much time with it, and then performances become really inspiring. Sharing our music with people who might not normally hear the kinds of pieces we sing is a really special thing, too. Generally, travelling is just good in so many ways – exposure to new cultures, bonding with the people I am travelling with, and much more."
Before taking off, the University Singers performed the 17 pieces to a Winnipeg audience on May 1 at St John's College.
"Some of our pieces we've had all year and some we've just learned in the last couple weeks," said Elena Howard-Scott, an undergrad voice major at the Desautels Faculty of Music and spokesperson for the University Singers. "There is a huge variety, so it'll be fun for us to perform them at this stage in their development."
Howard-Scott says the University Singers have really bonded throughout the year. She credits their conductor, Elroy Friesen, for preparing the students for this journey. Howard-Scott says they're beyond excited to represent the University of Manitoba and Canada.
"We've really connected as a choir this year," she said. "Now we get to do what we love on an amazing trip: share beautiful music."
See Elena Howard-Scott's Instagram takeover highlights from the tour: