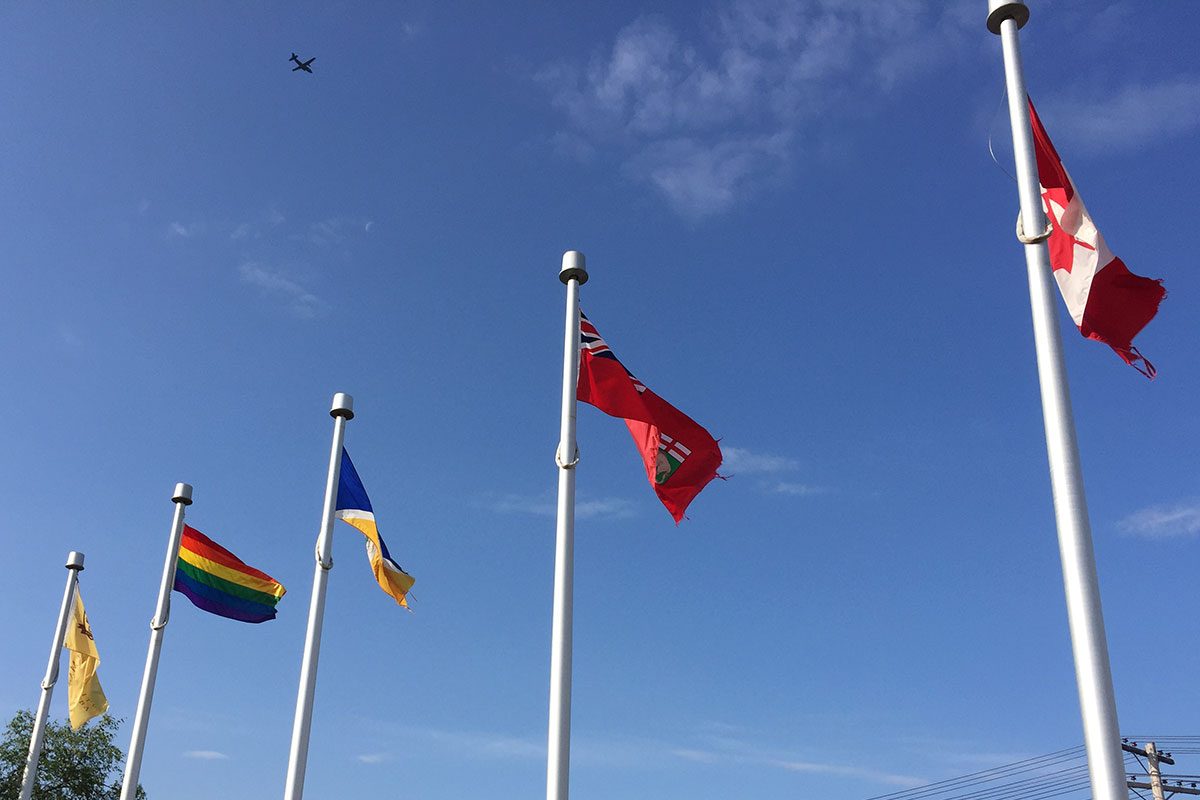 Showing our Pride
June 18, 2021 —
What does Pride mean to you? June is Pride month – an important opportunity to celebrate the diversity of our community. And although most celebrations of diversity and Pride events in Manitoba are postponed until September, we wanted to reflect now on what Pride means to the UM community.
UM Today asked three members of the university's senior leadership to share their thoughts on Pride.
UM President Michael Benarroch says he's inspired by the ways the UM community has come together to support one another during COVID-19.
"As we celebrate Pride across the country, it's important to highlight the University of Manitoba's commitment to ensure equity, diversity, and inclusion are embedded in all that we do," he explains.
As noted in the Handbook for the University of Manitoba Community: Upholding the Principles of Equity, Diversity, and Inclusion, published earlier this year, the pandemic has intensified the systemic inequities impacting Indigenous, Black, and racialized communities as well as people with disabilities and members of the 2SLGBTQ+ and student communities.
"It's also important to acknowledge that there's still much work to do as we move forward together on creating a campus where everyone feels included, valued and has a sense of belonging," says Benarroch.
Vice-President (External) John Kearsey had some thoughts on how cis people can be effective allies in a university setting.
"Many people say they are 2SLGBTQ+ allies, but recognizing and affirming Pride is more than just watching a parade from curbside," he explains. "It also means working to understand 2SLGBTQ+ people's gender identities, supporting the Queer community's artists, educators and advocates, and also celebrating our resilience, struggles and 2SLGBTQ+ issues — all year long."
UM Provost and Vice-President (Academic) Janice Ristock reflected on her experience as a member of the 2SLGBTQ+ community at UM:
"I have been a member of the University of Manitoba community for more than 30 years," says Ristock. "As a member of the 2SLGBTQ+ community, I have found our UM community to be open and welcoming to diversity, and I have seen meaningful progress over the decades. It was wonderful to be a part of UM's work to advance equity, diversity, and inclusion, and I know that, going forward, UM will continue to be a place where the Queer community is welcomed and celebrated."
UMSU president Brendan Scott says: "UMSU is committed to recognizing and celebrating the large 2SLGBTQ+ community that attends the University of Manitoba. We're very proud of the supports we have in place to make sure the community feels supported and heard with our elected 2SLGBTQ+ rep and the Rainbow Pride Mosaic space located in Helen Glass. While we celebrate Pride this month, we must always be taking steps every day to make sure the 2SLGBTQ+ community feels safe and accepted here on campus!"
We'd love to hear from others in the UM community, too!
Show your pride and share your thoughts!