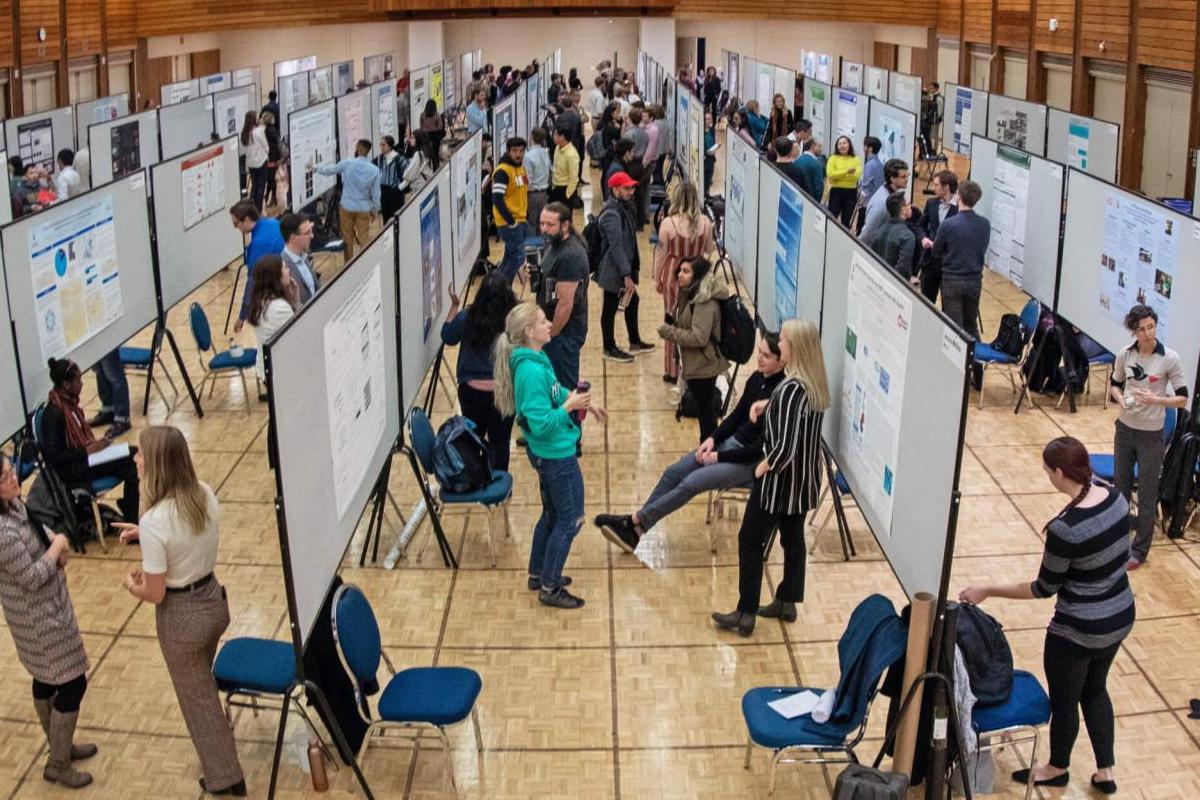 Showcase your expertise and passion for research
February 8, 2023 —
The annual Undergraduate Research Poster Competition registration is now open. This is an opportunity for undergraduate students who have participated in research to showcase and present the work they have conducted with their advisors over the past year. Judges assess each project and winners in each of the categories are chosen based on official judging criteria.
Prizes of $500, $300 and $200 (totalling $5,000) will be awarded to the top three posters in each of the following categories:
Applied Sciences
Natural Sciences
Health Sciences
Social Sciences/Humanities
Creative Works
The Poster Competition will take place Thursday, March 16, 2023 at UMSU University Centre, and is open to UM undergraduate students who:
Are enrolled at the University of Manitoba as an undergraduate student
Have a University of Manitoba advisor
Are on track to get a University of Manitoba Undergraduate Degree Registration is open until February 28 at 4pm.
The Undergraduate Research Poster Competition is a recognized UM Co-Curricular Record activity, and all participants will be recognized.
Research at the University of Manitoba is partially supported by funding from the Government of Canada Research Support Fund.