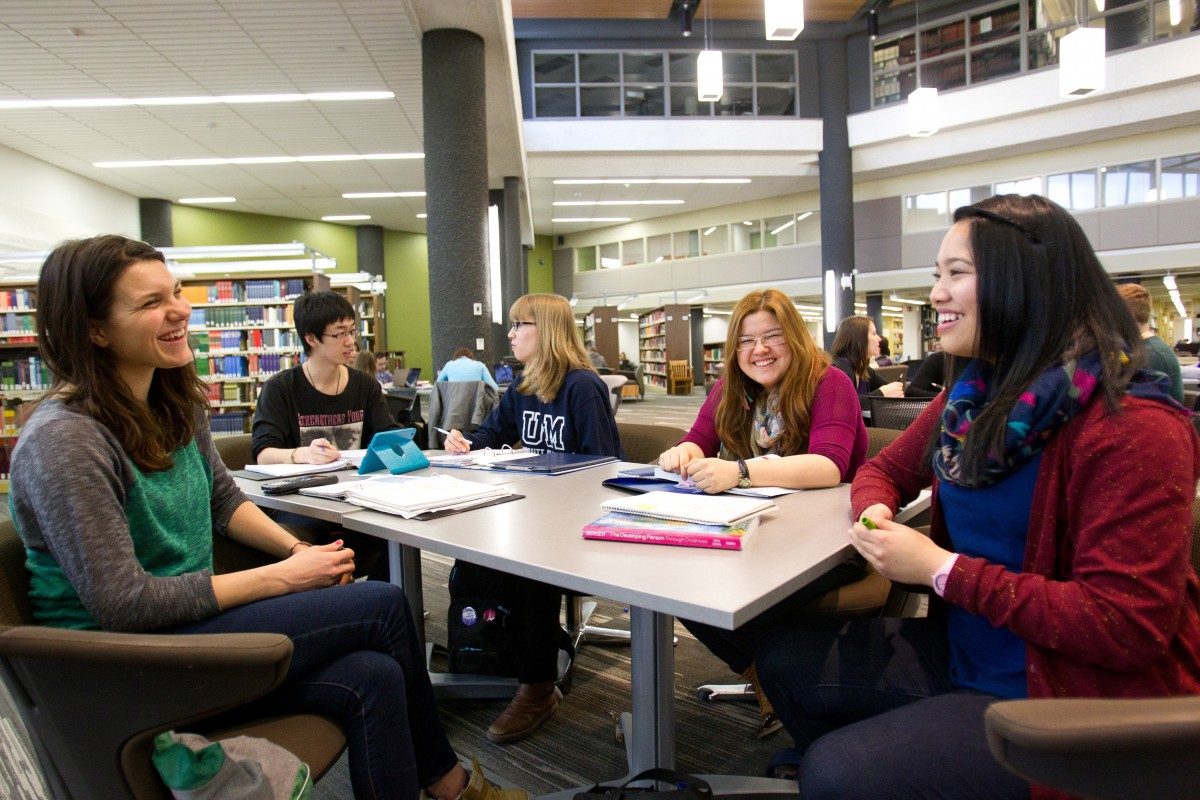 Show your integrity this October
September 27, 2017 —
Academic Integrity Month 2017 takes place in October and features events and activities focused on helping students, staff and faculty build skills and gain information in order to succeed with integrity both in and outside the classroom.
Academic Integrity Month is an initiative of the university-wide Academic Integrity Advisory Committee (AIAC), which oversees academic staff and student-focused educational initiatives.
"The literature shows that it's important for universities to create an institutional culture that promotes academic integrity," says Brandy Usick, co-chair of the AIAC and director of Student Advocacy and Accessibility. "Academic Integrity Month is a way for the U of M community to learn more about academic integrity and why it matters to them."
The U of M's academic integrity-themed events date back to 1997 and include activities for undergraduate and graduate students, academic staff/instructors, and administrators.
This year there will be events on Fort Garry and Bannatyne campuses hosted by the Libraries, Academic Learning Centre, International Centre, Student Advocacy and the Centre for the Advancement of Teaching and Learning, with support from University of Manitoba Students' Union and University of Manitoba Graduate Students' Association.
Here is a sneak peek of some of the events taking place during October:
Week 1: Citing & Referencing
Students can compete on Twitter for prizes in the Fix That Citation contest hosted by the UM Libraries and attend workshops on picking the right citation manager.
Week 2: Mental Health & Academic Success
Keep an eye out for mental health events hosted by UMSU and stop by Academic Integrity Booths in Migizii Agamik—Bald Eagle Lodge and outside Dafoe Library to win prizes and learn about campus supports for students.
Week 3: Academic Culture
New international students can attend the International Centre's Cultural & Academic Transition sessions held for both undergrad and graduate students on October 9 and 10, while academic staff and administrators can learn about dealing with matters related to academic integrity.
Week 4: Appropriate Collaboration
Do you know when it's permitted to work with others in a class? Follow us on Twitter for tips, and follow the U of M student Instagram account for a day-in-the-life of a writing tutor.
Week 5: Integrity in Research and Teaching
Researchers and instructors can check out this week's events on predatory publishing, picking the right review and fostering integrity in the classroom.
For more information on events, visit the Academic Integrity Month website.
The University of Manitoba is a member of the International Centre for Academic Integrity and endorses its new Fundamental Values Project, which defines academic integrity as "a commitment, even in the face of adversity, to six fundamental values: honesty, trust, fairness, respect, responsibility, and courage. From these values flow principles of behavior that enable academic communities to translate ideals to action."
Find Student Advocacy on Twitter and Facebook and join the conversation using #umintegrity.