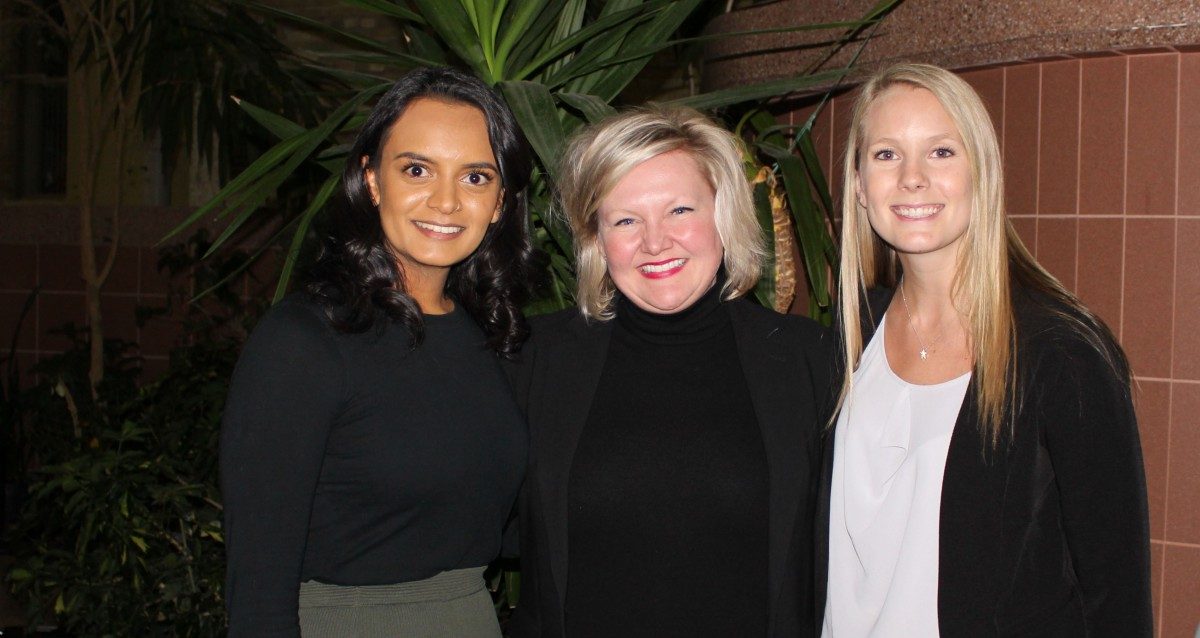 Serving Up Awareness:
Rich Man Poor Man Dinner Addresses Mental Health
February 23, 2018 —
At each year's Rich Man Poor Man dinner, participants are served very different meals.
The typical diner stands in line for a simple meal of rice and chickpeas, served on a paper plate with plastic cutlery.
The lucky few, roughly 10 per cent, enjoy a three-course meal served by waiters.
Which category you fall into depends on little more than luck of the draw, explained Jaymie Walker, one of the event organizers and a second-year student in the Max Rady College of Medicine, Rady Faculty of Health Sciences.
"Dividing the participants randomly is analogous to who is privileged with good or "rich" mental health and who will fall ill or have "poor" mental health," she said, explaining this year's theme. "It simulates that struggling with mental illness can happen to anyone at any time."
Hosted by the Global Health Interest Group (GHIG), part of the Manitoba Medical Students' Association, the Rich Man Poor Man dinner raises money for local charitable organizations while also raising awareness about food security, access to housing and social accountability.
This year's recipient is the North End Women's Centre, which provides a variety of services to women in our community, including mental health services. "We offer women the opportunity to take charge of their own lives and the work they need to do to heal," said Cynthia Drebot, the centre's executive director. "This contribution will go a long way to helping provide a place for women to connect, to belong and to feel safe."
The evening's keynote speaker, Dr. Sheila Harms, a child and adolescent psychiatrist from McMaster University, highlighted the difference between the work taking place by organizations such as the North End Women's Centre and what is still a poorly understood branch of medicine in some countries.
"In Uganda, if you are struggling with a mental illness, you are thought to be possessed," said Harms. "You must be contained – that containment is done by churches." The stigma is so great that 90 per cent of patients who ultimately seek psychiatric care have first visited a faith healer instead of a doctor.
With an audience of students and health-care professionals, Harms called upon the room to commit to eliminating negative attitudes about mental health care – starting with physicians themselves. Quoting the World Health Organization, she said, "As the world's leading public health agency, WHO has one, and only one option ­ to ensure that ours will be the last generation that allows shame and stigma to rule over science and reason."
For students like Walker, being involved with Rich Man Poor Man is important not just for her future as a health-care provider, but a way to stay focussed. "For us as medical students, it sometimes feels like we're outside of regular life – we're in a library so much of the time," she said. "It's a way for us to remember why we're here and who we're supposed to be serving."