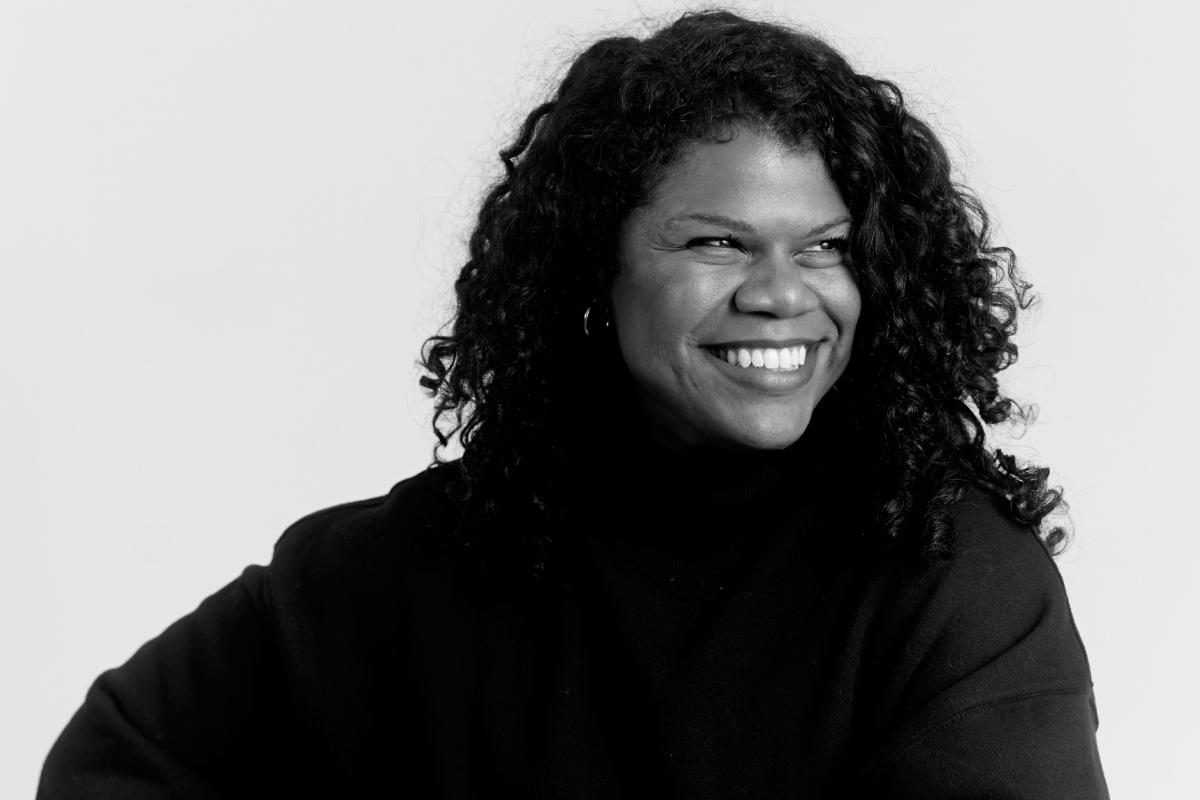 Searching for the next visionary and thought-provoking Knight Lecturers
Nominations requested for the Robert and Elizabeth Knight Distinguished Visitors Program
March 14, 2023 —
The University of Manitoba and the Robert and Elizabeth Knight Distinguished Visitors Program recently welcomed award-winning journalist and best-selling author, Eternity Martis on March 9.
An assistant professor in the School of Journalism at the Toronto Metropolitan University and author of They Said This Would Be Fun: Race, Campus Life, and Growing Up, Eternity Martis delivered a powerful lecture on racism and gender-based violence on Canadian university campuses, and during which she articulated necessary steps for anti-racism within universities ad to create a media landscape that is anti-oppressive.
"I am so appreciative to Eternity Martis for sharing her experiences with us, and for insisting that the UM community listen, learn, reflect and take action for anti-racism and against gender-based violence. The Knight Lecture is a wonderful opportunity for public dialogue, and I look forward to finding out who our next Distinguished Visitor will be," says Tina Chen, one of the chairs of this year's Knight Lecture.
Eternity Martis is the latest in a distinguished series of diverse and acclaimed speakers honoured with the title of Knight Distinguished Visitor at the University of Manitoba, each of whom having had an indelible effect on UM students, faculty, staff and members of the broader community as a result of their thought-provoking lectures. Knight Distinguished Visitors are all outstanding achievers who have made significant contributions to the advancement of knowledge and to cultural, social, or economic development.
Nominations are now being sought for the next Knight Distinguished Visitor for the 2023-2024 academic year.
Any member of the university, with the support from the head of their unit, can nominate an individual as a Knight Distinguished Visitor. This includes nominations made by students, who can seek the support of the unit(s) that best align with the potential visitor's area of expertise. Joint endorsement by two or more units is encouraged, particularly in cases where the proposed visitor's expertise and interests cross-disciplinary boundaries.
The Robert and Elizabeth Knight Distinguished Visitors Program is supported by the R.G. and E.M. Knight Fund, established to commemorate the lives and achievements of alumni Robert Greenwell Knight and Elizabeth Moore Knight, and fully funds all approved visits.
Submit nominations before the May 15, 2023 deadline.
For details on how to submit a proposal, visit umanitoba.ca/knightlecture.