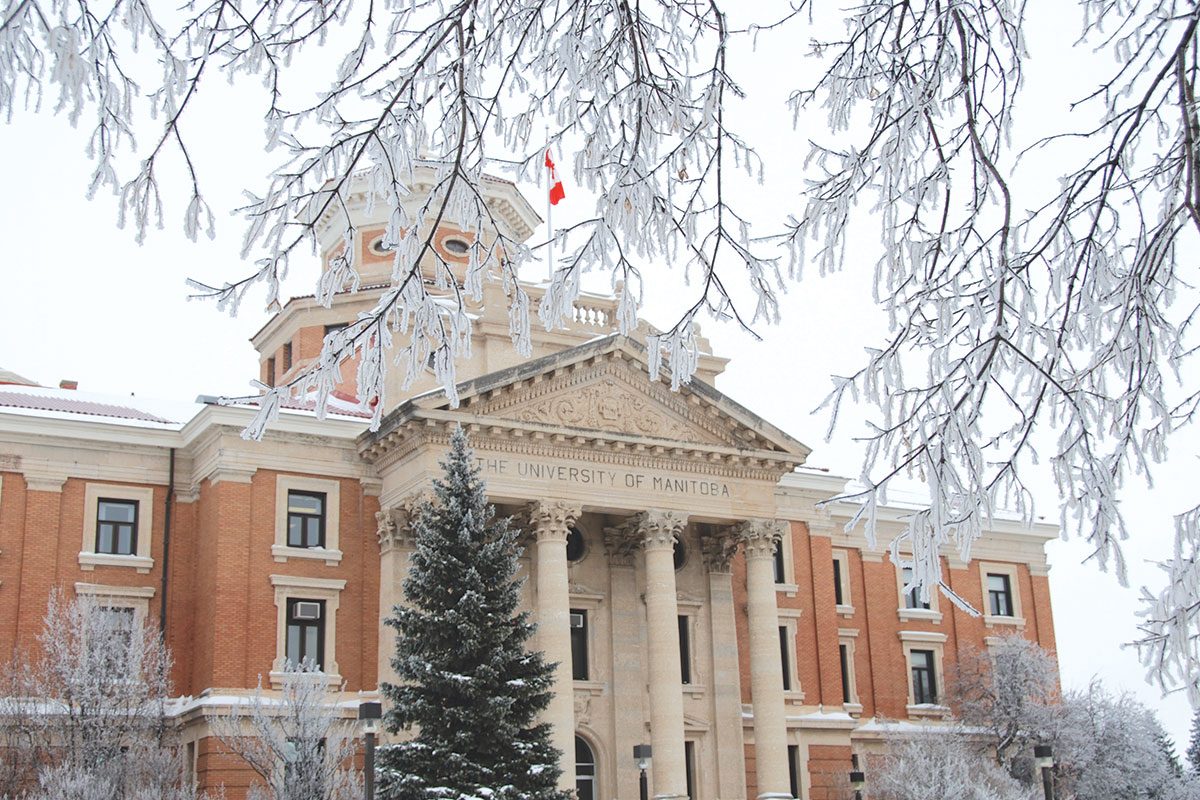 Search for next UM President underway
Community consultation phase begins in February
January 24, 2019 —
Having served as University of Manitoba president and vice-chancellor since 2008, Dr. David Barnard's term concludes on June 30, 2020. The university has begun the process of finding a successor to Dr. Barnard, who will lead the U of M into the next decade. A presidential search committee has been established to lead the search and screen all potential candidates. The committee's guiding principles are found on the presidential search website.
Through February and March, the committee will lead a wide-ranging community consultation process, which will include town halls and individual meetings. The committee is seeking to hear a variety of perspectives on key requirements, challenges and opportunities for an incoming president, which will in-turn help in establishing search criteria, and guide the recommendation and evaluation process.
After the consultation process, the committee will develop a position profile to share with prospective candidates and the university community. With the assistance of outside search consultants, the committee will consider candidates against the established position profile, conduct interviews, and make a recommendation to the university's Board of Governors in the late fall of 2019.
Members of the presidential search committee are:
Jeff Lieberman, Committee Chair, Chair of the Board of Governors
Harvey Secter, Committee Co-Chair, University of Manitoba Chancellor
Anne Mahon, Chancellor-elect
Laurel Hyde, Appointed by Board of Governors
Carla Loewen, Appointed by Board of Governors
Rafi Mohammed, Appointed by Board of Governors
Carl Neumann, President, University of Manitoba Graduate Students' Union, Appointed by Board of Governors
Jeff Taylor, Appointed by Board of Governors
Jonathan Beddoes, Elected by the Senate
Peter Blunden, Elected by the Senate
Tina Chen, Elected by the Senate
Cary Miller, Elected by the Senate
Jakob Sanderson, President, University of Manitoba Students' Union, Elected by the Senate
Robert Chernomas, Designated by the University of Manitoba Faculty Association
Sandra Woloschuk, Support Staff Assessor on the Board of Governors
Frank Deer, Department of Curriculum, Teaching and Learning
Catherine Cook, Max Rady College of Medicine, Rady Faculty of Health Sciences
Any inquiries or suggestions for the committee can be emailed to the search consultants at Emily [dot] jarvis [at] perrettlaver [dot] comor to the University Secretary at jeff [dot] leclerc [at] umanitoba [dot] ca.