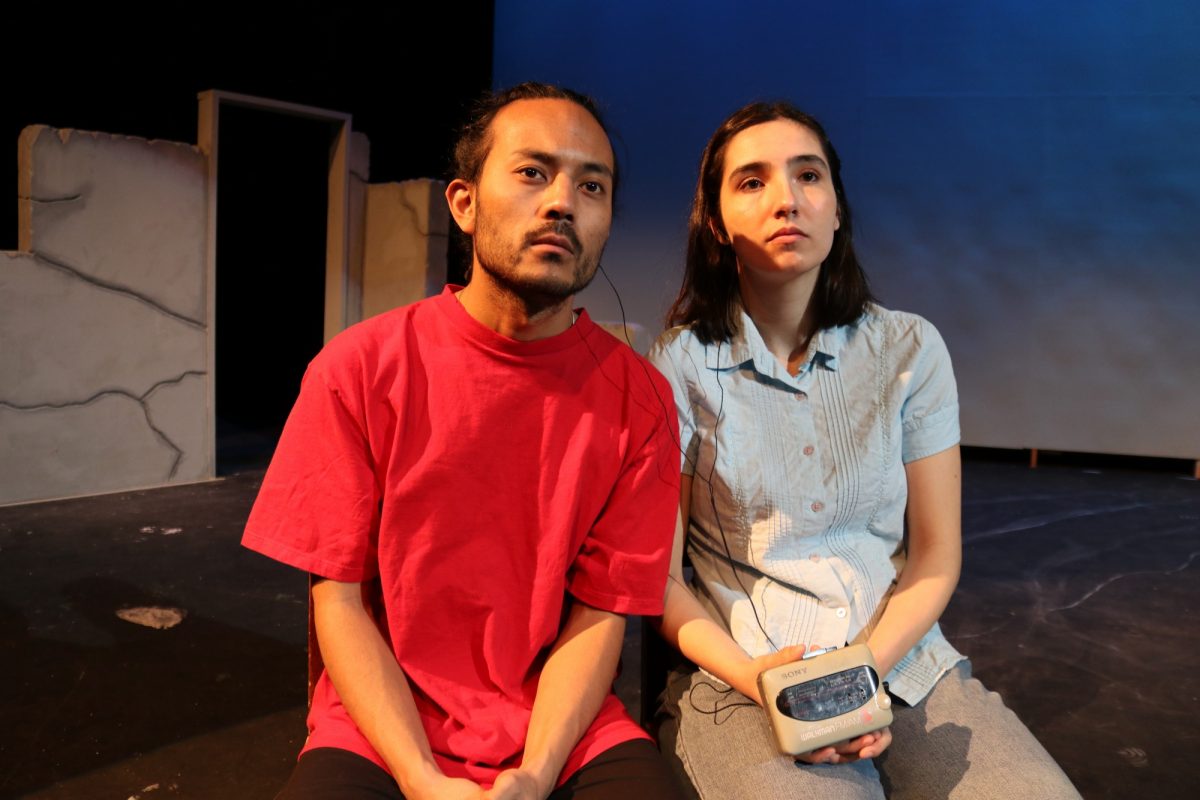 Scorched opens March 2
Student theatre ready to investigate the mysteries of the past and offer hope for the future
February 27, 2023 —
The next production of the Department of English, Theatre, Film & Media's Theatre Program runs March 2 to 11.
The modern classic Scorched by Lebanese-Canadian writer Wajdi Mouawad follows twins, Janine and Simon, as they try to fulfill the last wishes of their mother to go and find the brother and father whom they never knew existed. The play weaves multiple pasts, presents and places as they try to solve the mystery. In the tradition of the great tragedies, Scorched asks what we are to do with the legacies of war, blood, and revenge. How can Janine and Simon continue haunted by the weight of their mother's past? How can they find a way to fulfill their mother's promises, a way to hope, to live up to the words that break their mother's silence: "Now that we're together everything feels better."
In-person performances returned in the fall of 2022 with the verbatim theatre production Seeds by Annabel Soutar, which students performed in front of sold out crowds. In these productions, students from all levels of the theatre program work together demonstrating their course-learned skills both onstage and backstage. Scorched director, Dr. William Kerr shared that the process of working on the play with students has been "a fascinating journey, often very moving, at times unexpectedly hilarious, but always deeply human".
Shows are open to all and tickets are free. Tickets are required.
Scorched
By Wajdi Mouawad
March 2 – 11, 2023
John J. Conklin Theatre, Gail Asper Performing Arts Hall
150 Dafoe Road, West Tache Arts Complex, UM Fort Garry campus
Showtime: 7:30 p.m. nightly
Exceptions: March 5 2:00 p.m., March 6 dark
FREE
Register on Eventbrite for a FREE ticket
Content warning: This play explores issues of violence, incest and rape in the context of war.
The University of Manitoba requires everyone to be masked while on campus, including audience members attending performances of student productions. For the production of Scorched, unmasked actors will perform 5 meters from a masked audience.
Design credits: Costume design by Alison Holliday. Set design Regina Avíla Alamilla.