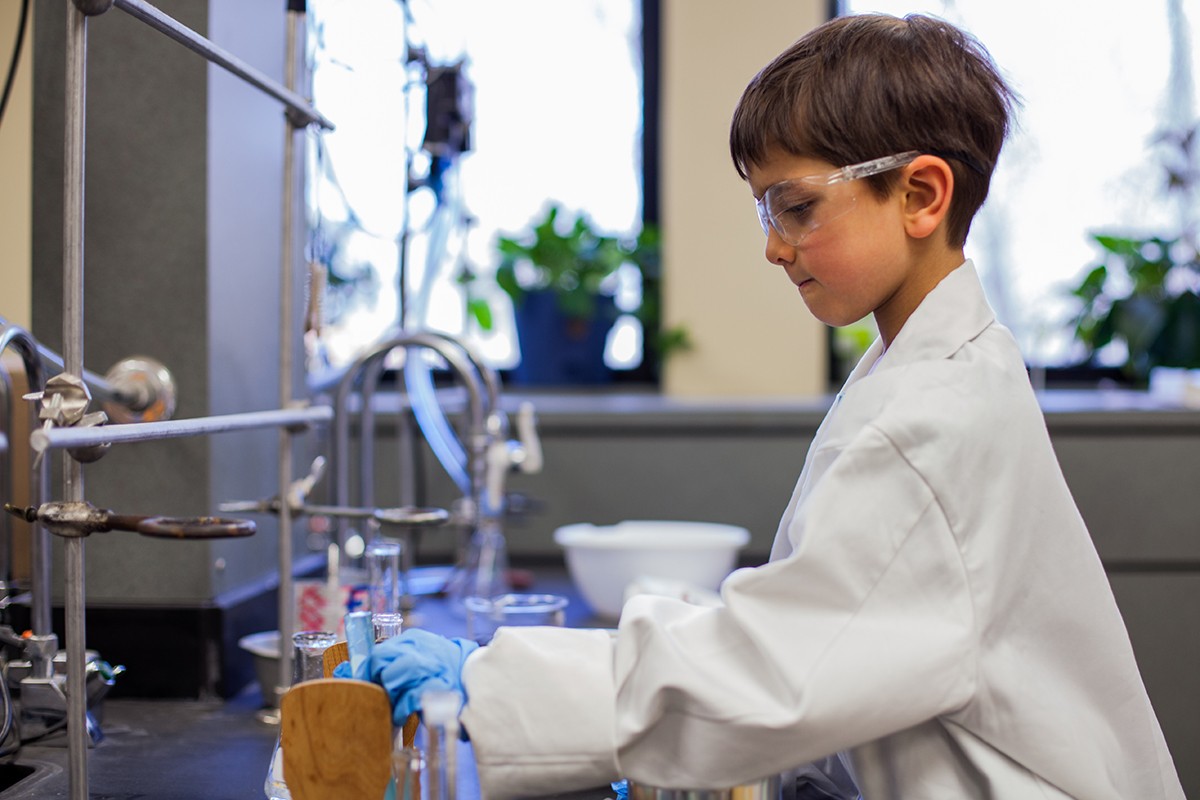 Science in the city
May 11, 2017 —
Science takes over Winnipeg during Science Odyssey week, an annual national celebration of science, May 12 -21, 2017.
More than 400 student volunteers, faculty, and staff from the University of Manitoba, University of Winnipeg, Université de Saint-Boniface, and Red River College, are joining to celebrate science with the public.
Festivities kick-off with hands-on science activities for schoolchildren at the University of Manitoba on Friday, May 12, with more than 1,000 students registered to attend.
On Saturday, May 13, is Science Rendezvous, a science and engineering carnival for the young and young at heart. It includes spectacular interactive exhibits, hands-on displays, and free shows.
Science Rendezvous events are at both the University of Manitoba and University of Winnipeg campuses:
University of Manitoba
Fort Garry Campus
11:00 a.m. – 4:00 p.m.
EITC Engineering and Science Complex Buildings
Faculties from across the university have joined the Faculty of Science, including: Engineering; Clayton H. Riddell Faculty of Environment, Earth, and Resources; Agricultural and Food Sciences; Arts; School of Art; and Kinesiology and Recreation Management. Their faculty, staff, and students are all are eager to share their passion for discovering the unknown and their ways of looking at the world.
This year, attendees at the University of Manitoba will have the opportunity to participate in over 40 different activities: they can rock the festival while playing on a keyboard made of fruit; play the piano by running up and down stairs; test their resolve by lying on a bed of nails; touch a starfish; make a cyanotype Mother's Day cards using sunlight; and taste instant ice cream that has just a hint of liquid nitrogen. If that wasn't enough, there will be chemistry magic shows, and Ms. Frizzle and famous scientists will be wandering around.
Rusty, a short eared owl, along with owl expert, Jim Duncan, Manitoba Department of Sustainable Development and a U of M graduate, will also be there to visit.
Food Trucks including the Little Truck on the Prairie, The Red Ember, Red Dot, Bronuts, and BDI (Bridge Drive-In) will be at the Fort Garry Campus for refreshments.
Free parking is available.
At the U of W:
University of Winnipeg
The Richardson College for the Environment
Saturday, May 13, 2017
11:00 a.m. — 3:00 p.m.
The University of Winnipeg's team of enthusiastic scientists will be presenting their demonstrations and hands-on activities at the University of Winnipeg's Science Building – The Richardson College for the Environment. Attendees will be dazzled by a chemistry magic show, have the opportunity to fire a smoke cannon, walk through quicksand, and play a theremin. Batmen and Batwomen will be on hand to learn all about bats. Attendees can dig for fossils, spot critters and listen for animal sounds, and discover the mathematics of the Rubik's cube.
Next week, the University of Manitoba is hosting the sold-out "Science on Tap, the Science of Beer," in partnership with the Canadian Malting Barley Technical Centre at 303 Main Street. Scientists and beer enthusiasts are meeting for an adults-only evening of experiments and merriment. The event will include two flights of beer paired with appetizers, a tour of the Malthouse and Brewing house, followed by presentations from a microbiologist, physicist, medieval historian, and sensory scientist exploring different aspects of science and history. The event is sponsored by St. Boniface Hospital Research, The Canadian Malting Barley Technical Centre, Half Pints Brewing Co., and Torque Brewing.
Science Rendezvous was founded by U of M alumnus R.J. Dwayne Miller, Director, Max Planck Institute for the Structure and Dynamics of Matter.
Science in the City is presented in partnership with: University of Winnipeg, Université de Saint-Boniface, Red River College, the Canadian Malting Barley Technical Centre, Emergent BioSolutions, Create H2O, Wise Kinetic, Let's Talk Science, STEAM Manitoba, Science First, Artists Emporium, the Fresh Carrot, Half Pints Brewing Co., Torque Brewing, and Barn Hammer Brewing.
More information is available online.