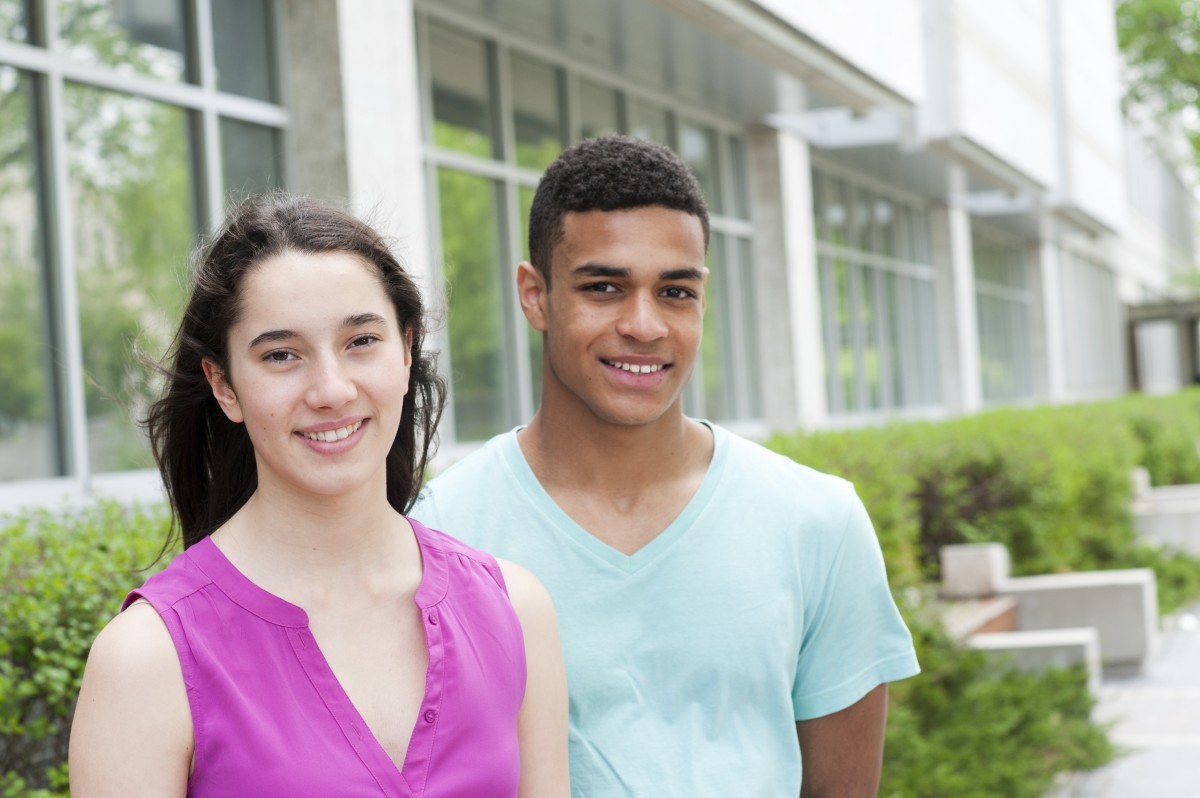 Schulich Leader Scholarships awarded to upcoming U of M students
July 12, 2013 —
For the second year in a row, two upcoming U of M first-year students have each been awarded Schulich Leader Scholarships, a four-year award totalling $60,000.
Jayden McKoy, who recently graduated from Miles Macdonell Collegiate, and Ella Thomson, a new graduate of Balmoral Hall School, are the lucky ones.
Every Canadian high school, secondary school and CEGEP (in Quebec) could each nominate one student to be eligible to receive the scholarship. In the end, only 40 students could win this significant award, which will pay for their undergraduate degree at one of the 20 designated universities in Canada.
This year there were 996 Schulich Leader Nominees across Canada. Of these students, 51 applied to the U of M, and only McKoy and Thomson were selected.
McKoy will enter the Faculty of Engineering when he arrives to the U of M. He is also a top recruit of the Bison Football team, receiving a Bison scholarship (he's also a gifted basketball player). In high school, he received the Harry Hood Memorial Award, the most prestigious honour in the Winnipeg High School Football League, given to someone who demonstrates upstanding character in academics and sport. McKoy also graduated with a French Immersion Diploma and maintained outstanding grades. While in high school McKoy volunteered as a tutor in math and science, and coached a youth basketball team. While on student council he organized a penny drive for Free the Children, an international education charity.
The other outstanding student winner is Ella Thomson. She will use her Schulich Leader Scholarship to study engineering at the U of M. She is also the recipient of a Leaders of Tomorrow Scholarship from the U of M.
From 2009 to 2013, Thomson placed first in the provincial Sanofi BioGENEius Challenge, and placed fourth in the national championships in 2012. She was a member of Team Canada at the World Public Speaking Championship in Australia in 2012, and in South Africa earlier this year. In Australia, her debating skills earned her a fourth place international ranking. These debating skills also earned her the Arianna Meyers Award, which is given to a student who contributes most to Balmoral Hall's debating program. She also won the Jacuzzi Family Scholarship for contributing the most to the school's science program (she began a science club at her school for girls in Grades 6 to 8). During high school she not only volunteered at numerous organizations (and continues to volunteer at St. Amant), but she also completed four years of research in biosystems engineering at the U of M. She was investigating biofuel and bioplastic alternatives and reported on her work to members of government.