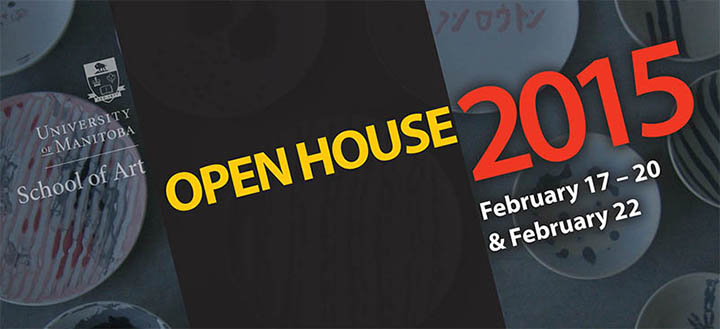 School of Art Open House
February 9, 2015 —
School of Art students will strut their stuff during the 2015 School of Art Open House starting Feb. 17.
Artworks produced during this school year by first to third-year students will be displayed throughout the ARTlab building. All studios will be represented, including drawing, ceramics, graphic design, painting, photography, print media and video.
What: School of Art Open House
When: Feb. 17-20, 9 a.m.-4 p.m.; and Feb. 22
Where: ARTlab, 180 Dafoe Rd.
Events from Tuesday to Friday will be directed towards visiting high school students and will include portfolio workshops and tours on Wednesday and Thursday at designated times.
This event is an opportunity for students, prospective students, alumni and general public to explore the School's facilities and to mingle and chat with professors on an informal basis.