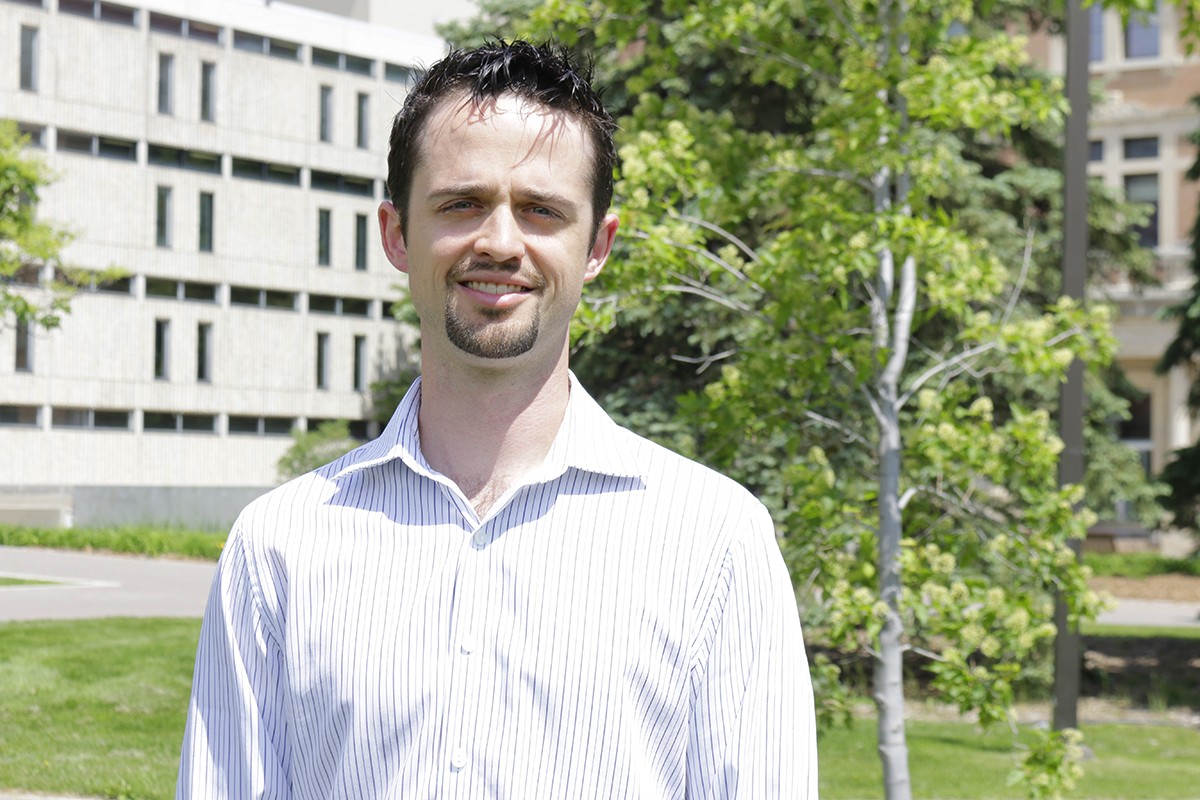 Scholarships change lives, ask Ross McCallum
Gifts towards student scholarships will be matched until June 30
June 8, 2016 —
Ross McCallum's research will improve care for disadvantaged populations suffering from mental illness. It's important work, work he wouldn't be able to do without the financial support of donors.
"Student awards allow us to engage in school without needing to work a significant number of hours outside of the program," says the PhD candidate, whose research focuses on investigating emergency room use in homeless and formerly homeless Canadians with mental illness, primarily of Indigenous ancestry.
Scholarships are critical to the success of our students, our university and our province. They eliminate financial barriers, are a catalyst for student success, and ensure that the university attracts and retains top students like Ross McCallum.
McCallum was recently awarded two scholarships – the James Gordon (J.G.) Fletcher PhD Fellowship for Research in Aboriginal Issues and the Dr. Douglas Oatway Memorial Fellowship. With a combined value of over $35,000, these scholarships were life-changing for McCallum, who is a father of two, and a foster parent of three.
"[Scholarships have] allowed me to continue supporting my family without continuing to increase my student debt," says McCallum. "I would have had to choose between continuing to grow my family – I had just the one son when I started school – or finishing my degree."
The University of Manitoba is encouraging all members of the U of M community to join in its efforts to support students by matching donations made before June 30.
All gifts made towards undergraduate entrance scholarships will be matched dollar for dollar by the U of M. Gifts towards graduate student scholarships will be tripled.
Supporting our students now will increase the impact of your gift and change the life of a student, like McCallum's, forever.
For more information, visit: https://frontandcentre.cc.umanitoba.ca/scholarships-change-lives/
To make your gift today, visit: https://give.umanitoba.ca/donationform