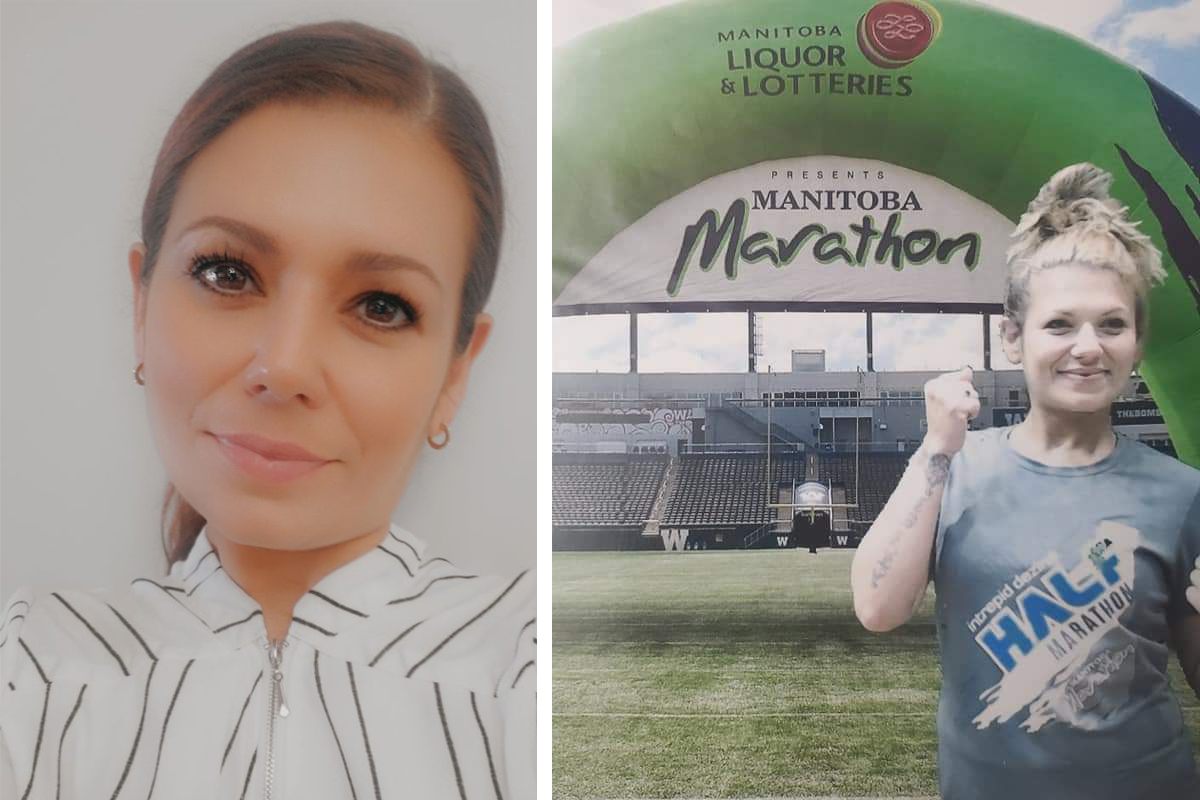 Scholarship recipient uses mother's legacy as academic inspiration
Indigenous Business Education Partners award $17,500 scholarship
October 28, 2021 —
"I am feeling stress-free about my financial circumstances and can focus on my studies, which is a blessing," said Alicia Boyes, the 2021 recipient of the Scholarship in Indigenous Business Education. "I also have to prepare for my professional career by buying business attire as I am in the co-op program and will be working my first co-op term this summer. Business clothes can be quite pricey."
IBEP's award is a $17,500 renewable scholarship to an Indigenous undergraduate Asper School of Business student. Candidates need to be a member of IBEP, have a high record of academic achievement, and be enrolled full-time. Funds are intended to support supplies, tuition fees, and room and board.
Boyes, originally from Ebb and Flow First Nation, is starting her third year at Asper and is planning on majoring in accounting and finance. Thanks to the scholarship, Boyes will be able to spend less time worrying about finances and spend more time with her 10-year-old son and in her new role as Director of Finance for the University of Manitoba Indigenous Student Association. She has also participated and mentored in the Neechiwaken Peer Mentor Group at the University of Manitoba's Indigenous Student Centre, Migizii Agamik. As a mentor, she was able to gain new skills and experiences while learning from her mentees.
"Most rewarding is building a relationship and connecting with a student who was once in the same shoes as I was by providing hope and guidance in unfamiliar territory, and in anxious or stressful situations."
Boyes often uses her mom as an inspiration, especially when it comes to academics. She says her mom was a highly educated woman who worked for the Winnipeg School Division as an executive administration assistant.
"She always wanted me to go to university, but I was living a lifestyle of substance abuse, alcoholism, and in a co-dependent abusive relationship," said Boyes. "My mom passed away 15 years ago, and I have reached an age where I have decided to completely change my life around. I want to set a good example for my son."
A major steppingstone for Boyes was spending a year as a resident at the Behavioural Health Foundation treatment centre in Manitoba where she worked as a full-time receptionist. Boyes left the position to start university but continues to be employed part-time as a support worker. A highlight for Boyes is the Saturday cardio club, which helped her train for two Manitoba Half Marathons in 2019 and 2021.
"If it wasn't for the way my mom raised me, I wouldn't be where I am today. Strong willed, dedicated and resilient from the obstacles and bad choices I made growing up."
Combined with the experience gained during co-op and the skills learned with a bachelor of commerce, Boyes is confident she will find a career post-graduation that she is passionate about.
"While I still have lots to learn about myself and also academically, the journey to get there is exciting and invigorating."
______
INDIGENOUS BUSINESS EDUCATION PARTNERS
At the Asper School of Business, the Indigenous Business Education Partners offers a welcoming community for Indigenous students to explore their leadership potential in the world of business. IBEP members can receive tutoring, mentoring, and can apply for financial aid.
Each year, IBEP provides one $17,500 Scholarship in Indigenous Business Education (renewable) to an undergraduate student who meets the criteria. Visit the Indigenous Business Education Partners to learn more about opportunities for First Nations, Inuit and Métis students at the Asper School of Business.