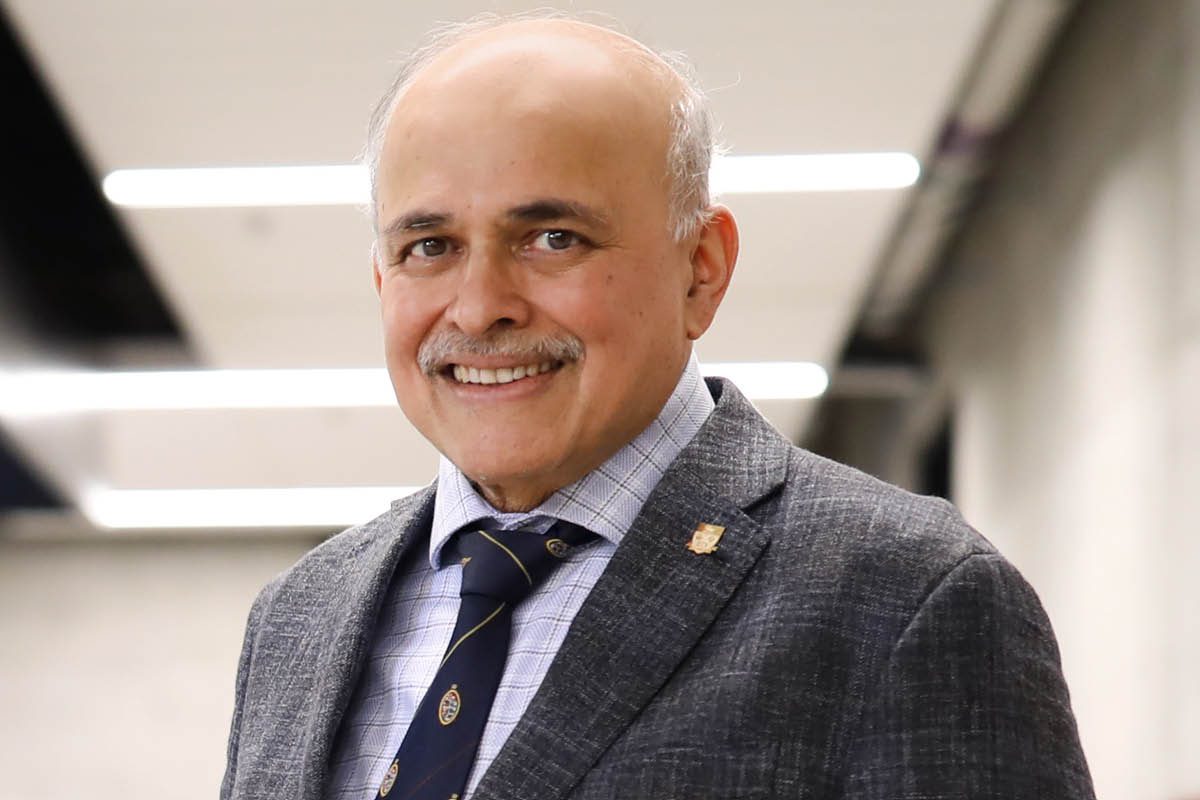 Rh Awards Recognize UM Research Excellence
September 8, 2020 —
Join us online to honour and celebrate the UM recipients of the 2019 Winnipeg Rh Institute Foundation Awards. We look forward to celebrating the achievements of an outstanding group of UM engineers, scientists and scholars on Sept. 22, 7 p.m., via the UM YouTube channel.
The Rh Awards are given in two categories:
Dr. John M. Bowman Memorial Winnipeg Rh Institute Foundation Award, established in 1997 and renamed in Dr. Bowman's memory in 2005, recognizes outstanding research accomplishments by a non-retired, established UM faculty member.
Distinguished Professor Aniruddha Gole [MSc/80, PhD/82], P.Eng. is the recipient of this award in recognition of his outstanding research accomplishments in the field of electrical and computer engineering. He is holds an NSERC Industrial Research Chair in Power Systems Simulation in the UM's Department of Electrical and Computer Engineering, Price Faculty of Engineering (for a record 28 years). His research focuses on various aspects of DC transmission at Hydro Quebec and Manitoba Hydro, as well as work in power systems simulation and power electronic applications. Products he has developed with collaborators are used in over 80 per cent of the world's high voltage DC systems.
Terry G. Falconer Memorial Rh Institute Foundation Emerging Researcher Awards were established in 1973. They are awarded to UM faculty members in the early stages of their careers who display exceptional innovation, leadership and promise in their chosen fields.
The 2019 recipients are:
Applied Sciences
Guozhen Zhu (Mechanical Engineering), Canada Research Chair in Mechanical and Functional Design of Nanostructured Materials
Health Sciences
Kellie Thiessen (Nursing/Children's Hospital Research Institute of Manitoba)
Frederick Zeiler (Surgery)
Humanities
Jonathan Peyton (Environment and Geography)
Interdisciplinary
Pingzhao Hu (Biochemistry and Medical Genetics, Computer Science, Electrical and Computer Engineering)
Natural Sciences
Jacob Burgess (Physics and Astronomy)
Social Sciences
Will Oxford (Linguistics)
Tune in on Sept. 22, 7 p.m. on the UM YouTube channel to view the Rh Awards Celebration, and hear a bit about each recipient's research from them, personally.
The Rh Awards are sponsored by the Winnipeg Rh Institute Foundation to support the advancement of knowledge in all fields at UM. It derives funds for this from royalties arising from the sale of serums and medicinal formulae.
To learn more about research excellence at UM visit our Awards and Recognition webpage.
---
A live stream of the awards ceremony was recorded and can be viewed below.
Research at the University of Manitoba is partially supported by funding from the Government of Canada Research Support Fund.