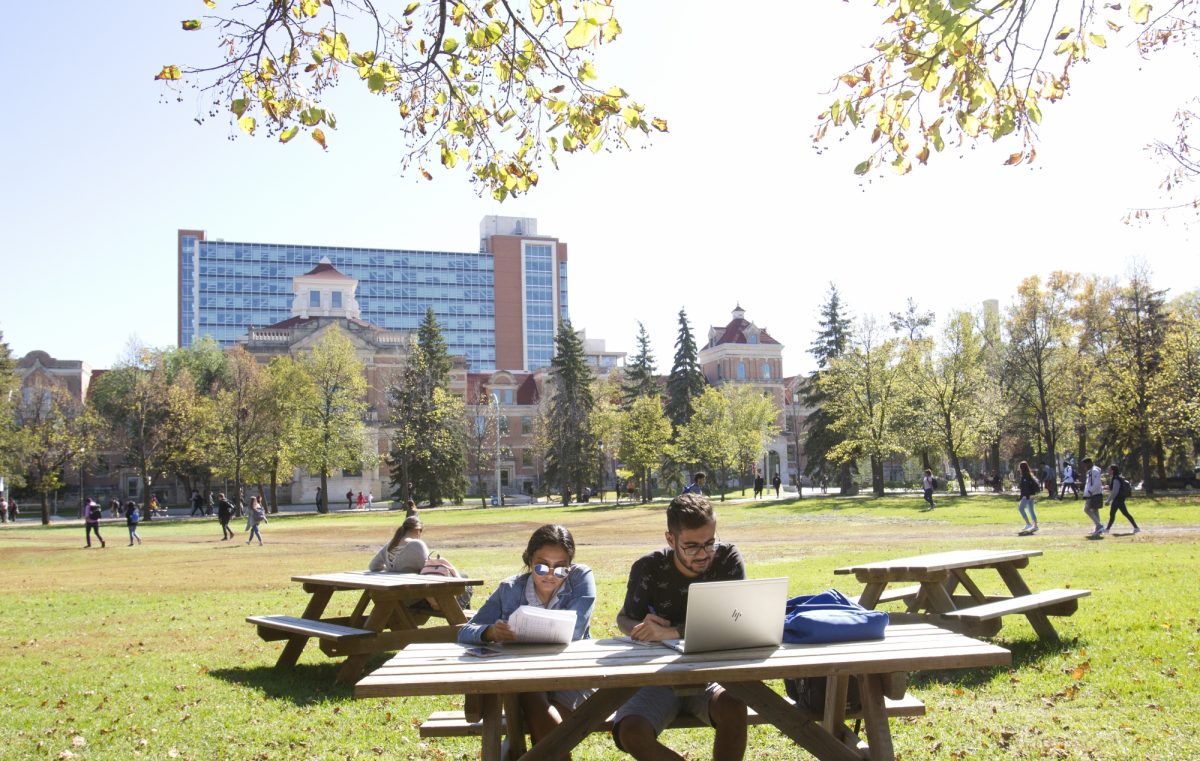 Review committee seeks input on the summer term academic schedule
November 19, 2019 —
As one component of the University of Manitoba's ongoing efforts to improve the student experience, a review committee, established in early 2019, has been tasked to examine our scheduling practices over the current Summer Term (May to August).
Unlike Fall and Winter Terms, Summer Term currently has a complex schedule which is comprised of a variety of class lengths that are not standardized across the University.
This variability can cause scheduling challenges for students who wish to take more than one course, and particularly for those who wish to take classes in more than one Faculty. The current schedule also requires some students to register for courses prior to the exam period for the previous term which can create difficulties in determining whether prerequisites have been met.
As part of its deliberation, the committee has considered scheduling practices at comparable Canadian universities, discussed issues related to learning conditions and student well-being that arise from our current practices, and reviewed recent schedule and enrolment data for the Summer Term.
The committee has learned that an increasing number of students are enrolling in multiple courses over the summer period, and it appears that a number of factors including highly-compressed course schedules, and partially overlapping courses with differing final exam periods create a highly challenging environment that may compromise the ability of students to master new material and to perform to their best ability.
A simplified model with two 6-week segments is now under consideration. The first would start in May each year and a second 6 week would start in July. Three credit-hour courses would be offered at an accelerated schedule within each segment, and six credit-hour courses would be scheduled across both (May to August ). Each segment would be followed by a 1 week during which course work could be completed and final exams scheduled. In addition, a week without evaluation or instruction would be inserted following each segment for course grading.
In addition to this standard structure, field trip and co-op courses could be scheduled separately as appropriate.
The committee now seeks input from the broader community on these potential changes to summer term scheduling and welcomes other feedback pertaining to scheduling of courses between May and August. The proposed schedule would be for Summer Term starting in 2021.
Please send your recommendations by Jan. 31, 2020 to Summer [dot] Term [dot] Feedback [at] umanitoba [dot] ca
Summer Term Academic Schedule Review Committee Members:
Todd Mondor – Deputy Provost, Committee Chair
Laura Bean – Undergraduate Program Manager, Asper School of Business
J.P. Burak – International Program Coordinator, Engineering
Michael Czubryt – Associate Dean, Graduate Studies; Professor, Health Sciences
Jelynn Dela Cruz – Vice President (Student Life), UMSU
Taylor Friesen – Academic Advisor, Agricultural and Food Sciences
Kristina Hunter – Senior Instructor, Environment, Earth, and Resources
Melissa Kowalchuk – Convocation Coordinator, Registrar's Office
Steven Lecce – Associate Dean (Undergraduate), Arts
Ben Li – Associate Dean (Undergraduate), Science
Neil Marnoch – Registrar
Carl Neumann – President, Graduate Student's Association
Tracey Peter – Associate Professor, Arts
Valerie Shantz – Director, Integrated Planning, Office of the Provost
David Stangeland – Associate Dean (Professional Programs), Asper School of Business
Jenna Tichon – Instructor, Science
Ali Wood-Warren – First Year Centre Coordinator, Student Engagement and Success