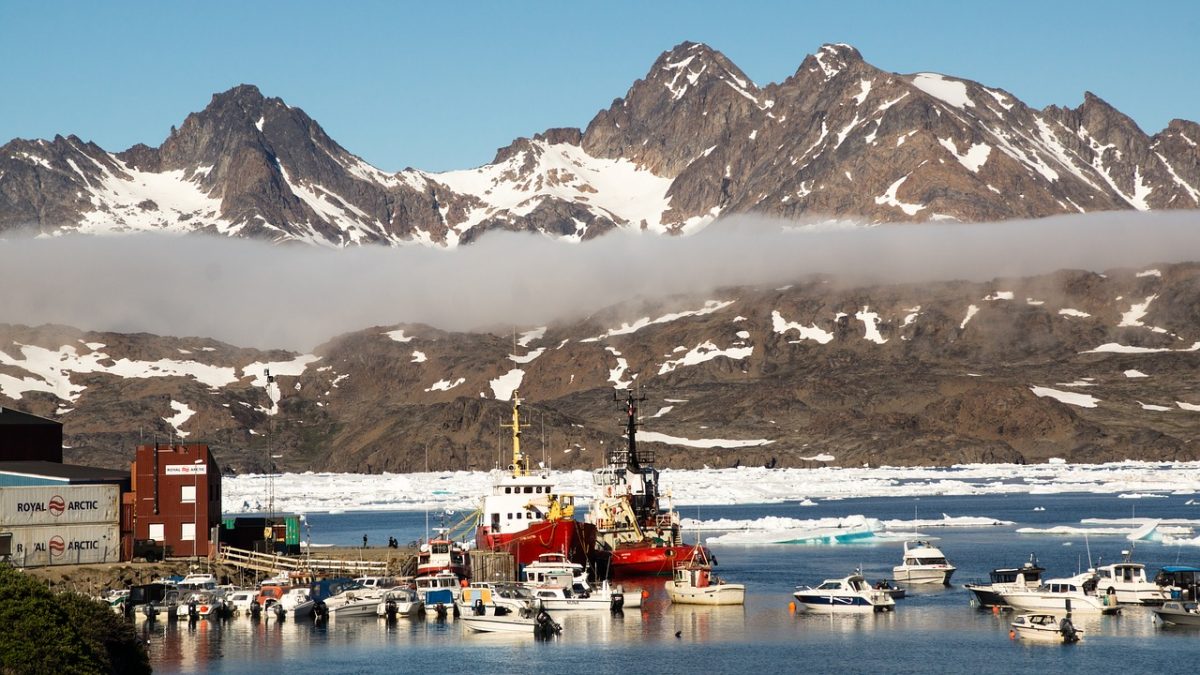 Researchers win award for new way to assess impact of Arctic oil spills
November 21, 2019 —
Researchers from the Asper School of Business have won the highly coveted "KLU Young Researcher Best Paper Award", presented at the Annual Conference of the International Association of Maritime Economists (IAME) 2019.
Scholars Mawuli Afenyo, Adolf K.Y. Ng, and Changmin Jiang won for their paper, "A method for assessing the socio-economic impact of oil spills in Arctic waters."
Rapid climate related warming in the Arctic, has led to a persistent decrease in sea ice extent and type with sea ice becoming younger and thinner. Greater access has led to an increase in ship traffic associated with both transportation and oil exploration.
The method they develop, coined Socio-Economic Model for the Arctic, or SEMA, will improve the accuracy in assessing the socio-economic impacts of oil spills due to intensified shipping in the Arctic. The model offers probabilities for best and worst-case scenarios for oil spills after accounting for variables such as the type of vessel and oil spilled during shipping.
"SEMA will be very useful in shaping Arctic shipping policy," the researchers note, noting that the model they developed can be updated and adjusted to fit specific situations and incorporate new scientific information gained from discoveries made at, for instance, the Churchill Marine Observatory, which UM plans to open in late fall 2020.
"Governments, rights holders and insurance companies can all benefit from the outputs of the model," the paper says. "It captures comprehensively the social, biophysical and economic impact of a potential [oil spill] in the Arctic."
The paper notes that although Arctic shipping comes with risks, it also poses opportunities for Indigenous communities in the Arctic, allowing for increased tourism and less expensive goods. SEMA presents an important tool for projecting what to expect and plan accordingly.
This research is part of the GENICE Project, a four-year study led by University of Manitoba and University of Calgary researchers aimed at studying the potential for natural microbial remediation of spilled oil in Arctic marine ecosystems.
Research at the University of Manitoba is partially supported by funding from the Government of Canada Research Support Fund.