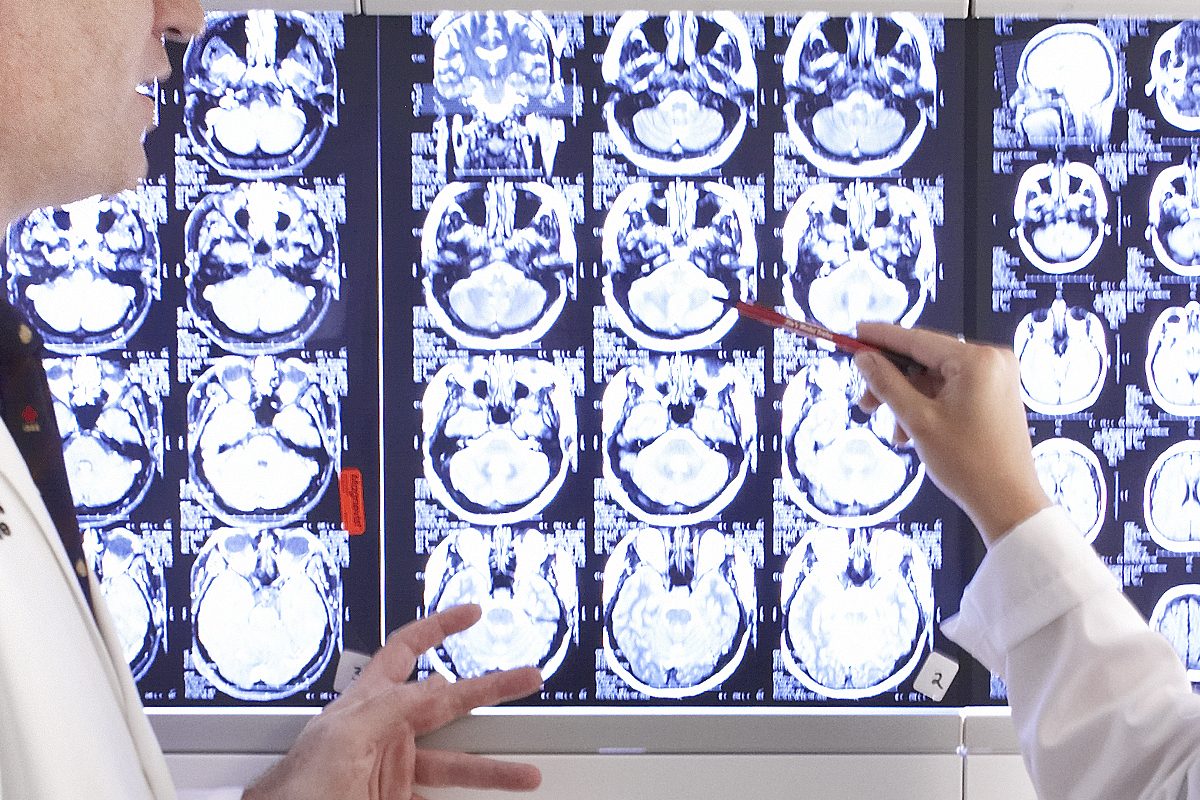 Researchers team up across disciplines for Rady Innovation Fund projects
December 13, 2017 —
Two U of M research projects focused on the brain and one that will investigate community-based rehabilitation services have received inaugural grants from the Rady Innovation Fund.
The new fund is part of the $30 million gift made in 2016 by philanthropists Ernest and Evelyn Rady in support of health sciences at the university.
The fund will allocate a total of $1 million over three years to support collaborative research by faculty members. The one-year grants are designed to seed innovative, short-term research projects that are interdisciplinary, bringing together researchers from various departments and colleges of the Rady Faculty of Health Sciences.
"The three leading-edge projects chosen for funding in this first year combine the knowledge and skills of some of our foremost researchers," said Dr. Peter Nickerson, vice-dean research of the Rady Faculty.
"The Rady Innovation Fund is intended to develop research to the point where projects are well-positioned to receive external funding. These projects are likely to secure federal grants once the initial results are obtained."
Dr. Brian Postl, dean of the Rady Faculty of Health Sciences and vice-provost (health sciences), congratulated the winners of the inaugural funding competition. "It's exciting to see the Rady investment driving interdisciplinary research," he said. "These studies have the potential to directly benefit patients in the vital areas of brain health and chronic disease."
A team led by Dr. Thomas Klonisch, head of the department of human anatomy and cell science in the Max Rady College of Medicine, will focus on "pseudo-progression" of glioblastoma, a common brain tumor. In some cases, what appears to be growth of a brain tumor is actually treatment-induced swelling or inflammation.
If doctors fail to recognize that chemotherapy and radiation have caused the apparent worsening of the tumor, they may prematurely stop effective therapy, perform unnecessary surgery or administer more therapy than needed. And because the swelling goes down spontaneously, doctors may misinterpret the effectiveness of additional treatment.
The team includes professors from radiology, neuro-oncology, neurosurgery, human anatomy/cell science and pharmacology/therapeutics. They will apply new, advanced diagnostic imaging techniques to identify pseudo-progression and examine whether cancer treatments change proteins in cancer cells and thereby cause tumors to swell. They will also look at whether a blood test could be used to detect pseudo-progression.
A study led by Dr. James Nagy, professor of physiology and pathophysiology, will look at communication between neurons in the hippocampus, part of the brain that plays a critical role in forming and retrieving memories. Nagy's team includes faculty from oral biology (College of Dentistry), pharmacology/therapeutics and physiology/pathophysiology.
The function of electrical (as opposed to chemical) neurotransmission in mammals' brains has only recently been recognized. Nagy's team will study "mixed synapses" that transmit information both electrically and chemically.
By manipulating certain mixed synapses in the hippocampus of animal subjects, the team aims to demonstrate for the first time that electrical transmission at these synapses has a functional impact on learning and memory in mammals.
Dr. Kate Sibley, assistant professor of community health sciences and Canada Research Chair in integrated knowledge translation in rehabilitation sciences, will lead a large study team.
It includes faculty from the College of Rehabilitation Sciences (departments of physical and occupational therapy), College of Nursing and Max Rady College of Medicine (departments of community health sciences and family medicine), the Manitoba Centre for Health Policy, the George and Fay Yee Centre for Healthcare Innovation, and partners from the Winnipeg Regional Health Authority and Shared Health Services Manitoba.
This team will examine the current delivery of Winnipeg rehabilitation services (such as physiotherapy and occupational therapy) in community and home-care settings.
The team will then develop a framework for community-based "restorative care," aiming to help people function as well as possible and stay at home as they age and live with chronic disease. This framework can be used by health-care planners in developing policy, service delivery and research.