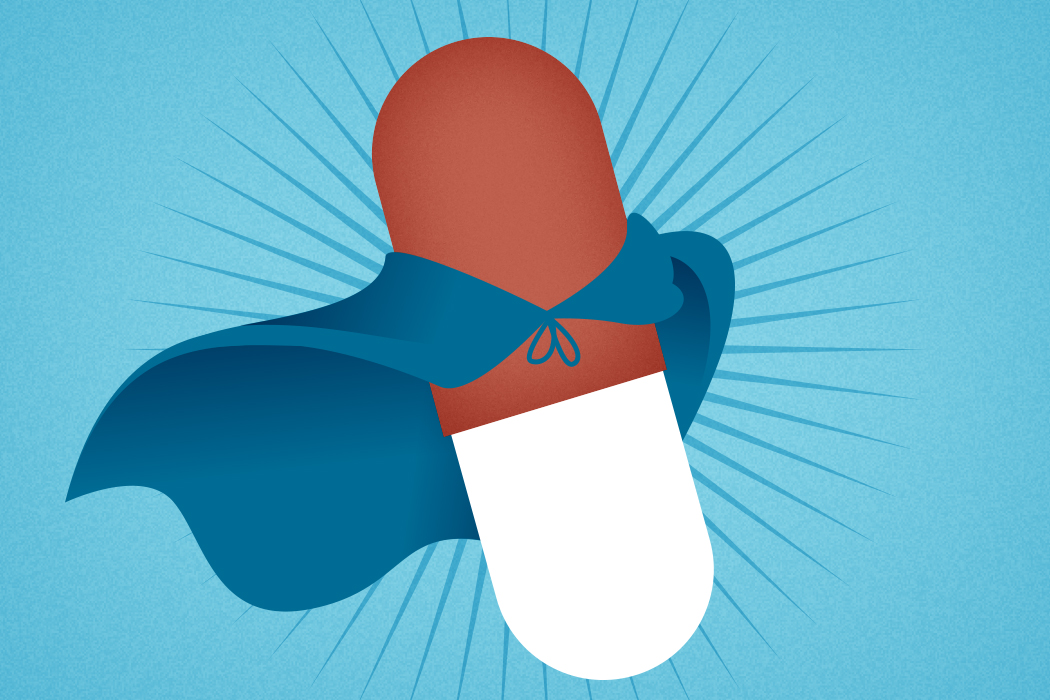 Researchers find anti-diabetic drug not harmful to heart, as previous study found
March 23, 2016 —
Researchers from the University of Manitoba and McGill University have published reassuring news for type 2 diabetes patients.
The scientists report in the New England Journal of Medicine that incretin-based drugs do not increase the risk of being hospitalized for heart failure relative to commonly used combinations of oral anti-diabetic drugs. Concerns regarding the safety of these drugs were raised when a recent clinical trial unexpectedly found an increased risk of heart failure in type 2 diabetes patients taking this medication. But this finding was not replicated in subsequent clinical trials, researchers at the U of M's Manitoba Centre for Health Policy and their colleagues at McGill University and across the CNODES member sites report.
Incretin-based drugs (which include the DPP-4 inhibitors Galvus, Jalra, Januvia, Nesina, Onglyza, Trajenta, and Xiliarx, as well as the GLP-1 analogs Bydureon, Byetta, Saxenda, Trulicity, and Victoza) are commonly prescribed to help reduce blood sugar in patients with type 2 diabetes. Approximately 12% of these patients are prescribed this class of drug.
"Clinical trials have provided inconsistent findings regarding the risk of heart failure with these drugs," said lead author Kristian B. Filion, an epidemiologist at the Lady Davis Institute at the Jewish General Hospital in Montreal and Assistant Professor of Medicine at McGill University. "By using health records from multiple Canadian provinces, the United States, and the United Kingdom, we were able to study this potential drug safety issue in a large number of patients seen in a real world setting."
"Given the high prevalence of type 2 diabetes in Manitoba, approximately 10 per cent of those aged 19 and over, these findings are particularly relevant in our province," said Laura Targownik, Manitoba CNODES project lead and Associate Professor of Internal Medicine at the University of Manitoba. "There are always concerns about untoward effects of these medications so this study is reassuring to the thousands of Manitobans prescribed incretin-based drugs to treat type 2 diabetes by confirming the lack of association between these drugs as a class and heart failure."
The study was conducted by the Canadian Network for Observational Drug Effect Studies (CNODES), a pan-Canadian multi-center drug safety network that is part of the Drug Safety and Effectiveness Network (DSEN) and funded by the Canadian Institutes of Health Research (CIHR). CNODES used administrative electronic health records of over 1.4 million patients in Canada, the United States, and the United Kingdom to examine the relationship between the use of incretin-based drugs and hospitalization for heart failure.
"The Manitoba Centre for Health Policy at the University of Manitoba played a key role in this study providing access to data through the Data Repository, and local research expertise and data analysis for the Manitoba CNODES site," said Dan Chateau, Research Scientist at the Manitoba Centre for Health Policy.
"This landmark study highlights the importance of the CNODES pan-Canadian initiative in addressing questions of prescription drug safety. Such important research requires that we study very large numbers of patients, and this can only be achieved by participation of all Canadian provinces," said Samy Suissa, the Principal Investigator of CNODES and Director of the Centre for Clinical Epidemiology at the Lady Davis Institute at the Jewish General Hospital in Montreal. "The cutting-edge methods of CNODES provide crucial information for the health of Canadian patients with diabetes who must use these medications."
"There have been concerns of the potential risk of heart failure caused by this new class of diabetes medication. Our study showed, when added on top of the standard of care in the real world, that these new sugar lowering drugs do not raise the risk of heart failure compared with other options in our medicine cabinet. This is reassuring news for the millions of patients with diabetes at risk for heart disease we see every day who need blood sugar control, " said Jacob Udell, a co-author of the study and cardiologist at the Peter Munk Cardiac Centre, Institute for Clinical Evaluative Sciences, and Women's College Hospital at the University of Toronto.
For media inquiries, contact: Ilana Simon, Director of Communications and Marketing, Faculty of Health Sciences, University of Manitoba, at 204-789-3427 or 204-295-6777; ilana [dot] simon [at] umanitoba [dot] ca
Research at the University of Manitoba is partially supported by funding from the Government of Canada Research Support Fund.