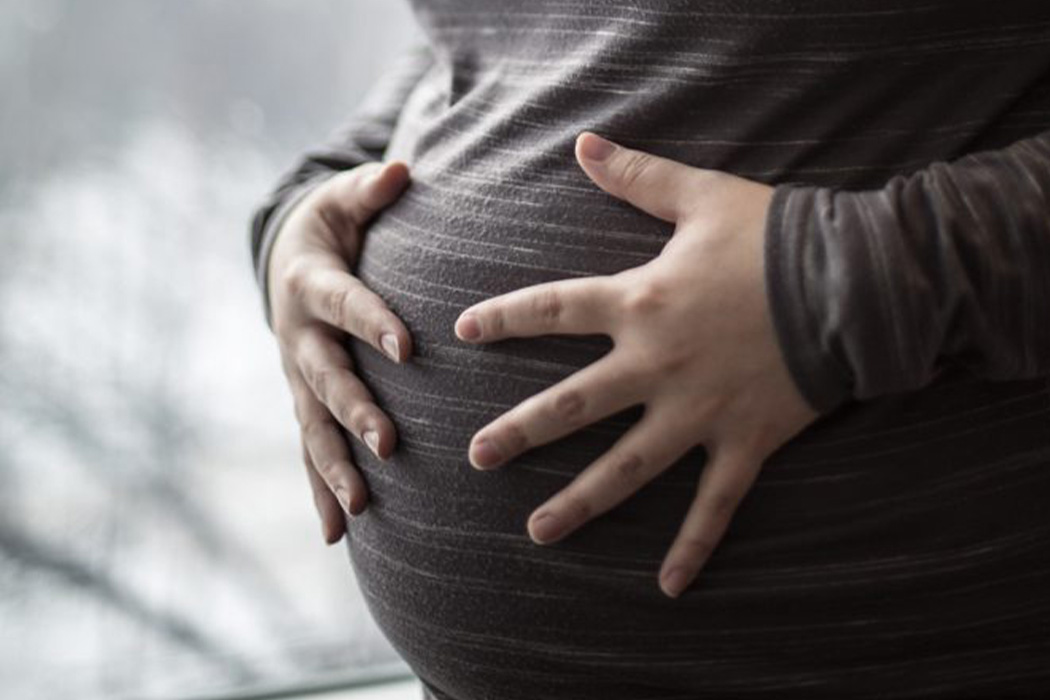 Researcher Profile: Dr. Kellie Thiessen
Charting the Progress of Women's Healthcare
April 21, 2017 —
From the time a woman learns she's pregnant to the day a new baby arrives, there are hundreds of questions to be answered and countless decisions to be made.
Having a baby is a life-changing event, even when it's not a first pregnancy. Many women say that having the right care—professionals who understand your needs and respect your choices—is vital.
Dr. Kellie Thiessen is an assistant professor and director of the midwifery program at the College of Nursing. With over 20 years of experience in health care, she knows first-hand what it means to guide a woman through the first months of a pregnancy all the way through to labour.
"There are a number of key differences between various models and philosophies of maternity care," explains Thiessen. For starters, women who want a choice of birthplace outside the hospital won't be given that option by most other healthcare professionals. Midwives have smaller caseloads, offer longer appointment times, and develop a personal relationship with their clients, even visiting expectant and postpartum mothers in their homes.
"When you show up at a client's door for an appointment, often she'll just kind of melt," says Thiessen. "They look forward to someone coming to their home." Travelling during pregnancy or with a newborn can be challenging—even more so if there are other children in the family who have to come along to mom's healthcare visits. In a rural or remote community, making it to an appointment can be challenging.
But even more important than overcoming practical challenges is the way an early postpartum visit can identify the onset of serious problems before they start. "With the standard model of maternity care, often a new mother won't see her doctor again for two weeks after she gives birth," says Thiessen. The first days and weeks are critically important, says Thiessen. "If she's in trouble, breastfeeding might have stopped, postpartum depression can set it. A midwife can be there to see what's happening before it's too late."
Anecdotal evidence like this about the success of midwifery is overwhelmingly positive, says Thiessen. Overall, she hears three key things. "One is that we don't have enough midwives to fulfil client demands. Second, midwives provide excellent care to their clients, and third, midwifery is a cost-effective model of care."
However, Thiessen points out that so far, there isn't much grounded evidence supporting these sentiments. Ultimately, while midwifery has seen a great deal of reported success since it became regulated in Manitoba in June 2000, it's time to ensure we're getting a clear picture.
Her research project, entitled Outcomes and Costs of Maternity Services in Manitoba, analyzes outcomes and costs associated with three types of maternity care providers in Manitoba: family practice physicians, obstetricians/gynacologists, and registered midwives.
"The reality is, we work in a system that has fiscal budget restraints," Thiessen points out. "It's clear that mothers and babies are receiving a great deal of handson care, but is it cost effective? Are there innovative health service delivery models that could provide optimal client outcomes and savings to the overall health-care system? We're now more than 15 years into the service and haven't looked at that piece at all."
Thiessen says that this study is the first time that the midwifery profession in Manitoba has really been engaged in this level of academic research. "No midwife has ever held a formal tenure-track academic position who is actively leading research related to the midwifery profession and those related topics," she says. "Our interprofessional team of researchers will help provide significant insight and depth going forward."
---

Kellie Thiessen, RM, RN, PhD
Assistant Professor and Director, Midwifery Program, College of Nursing
Featured Research: Identifying innovative models of maternity care to improve perinatal and system level outcomes
Click to view more Research in Nursing profiles.