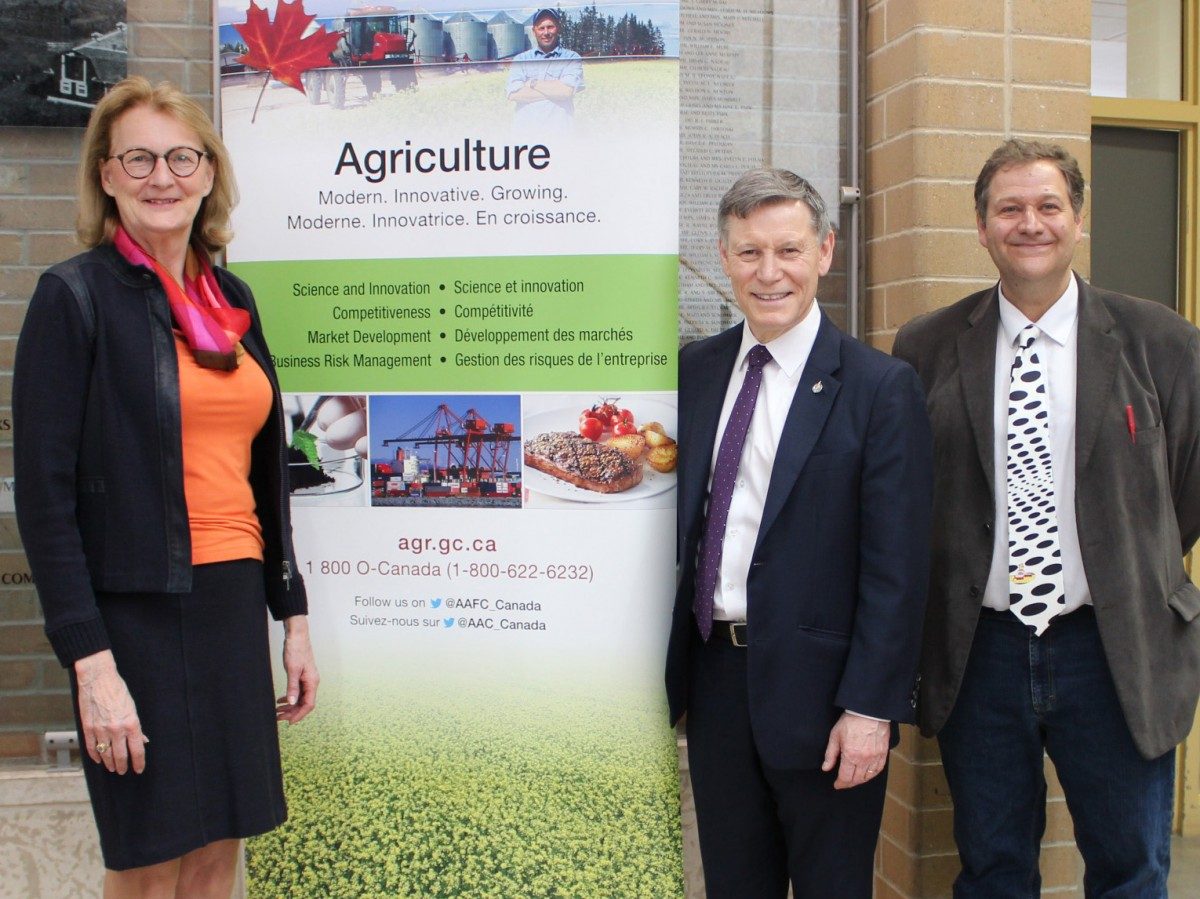 Research supports on-farm adoption of clean technologies and practices
April 24, 2017 —
Member of Parliament Terry Duguid (Winnipeg South) announced an investment of $1.9 million for a project with the University of Manitoba to study strategies for reducing greenhouse gases on Canadian cattle farms.
The research project is supported by the $27 million, five-year (2016-2021) Agricultural Greenhouse Gases Program (AGGP) intended to help create technologies, practices and processes to help the agricultural sector adjust to climate change and improve soil and water conservation by developing new farming practices and methods.
The AGGP covers four priority areas of research: livestock systems, cropping systems, agricultural water use efficiency and agro-forestry.
The new AGGP investments will continue to support the work of the Global Research Alliance on Agricultural Greenhouse Gases, which brings together 47 countries to find ways to grow more food without growing greenhouse gas emissions.
"Canadian farmers steward their land in ways that keep the land, water and air health from one generation of farm family to the next. Our government recognizes the important role of agricultural producers in the fight against climate change. The investments in agricultural research announced today through the AGGP are an important part of the strategy to protect our environment, while encouraging economic growth in our agricultural sector," said Terry Duguid, MP for Winnipeg South.
"The Advisory Council on Economist Growth in its February 2017 recommendations emphasized the potential for Canada to become 'the trusted global leader in safe, nutritious and sustainable food for the 21st century'. The AGGP support will lead to improved environmental and economic sustainability for the Canadian cattle industry, and will ensure that policy development and consumer information is founded on the basis of sound science," said Dr. Karin Wittenberg, Dean, Faculty of Agricultural and Food Sciences, University of Manitoba.
The research project led by the University of Manitoba will study a greenhouse gas mitigation strategy that combines dietary and manure management practices to optimize nutrient efficiency at the animal, plant and soil level, leading to a greater reduction in emissions.