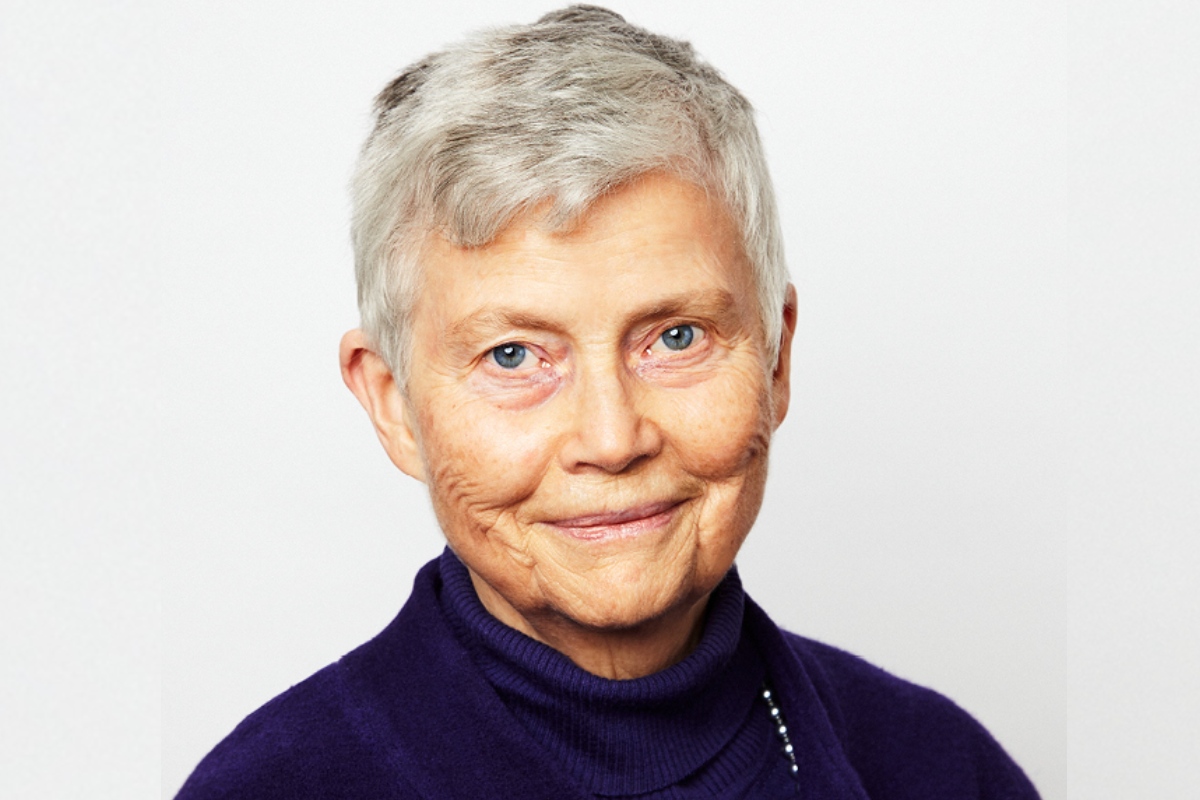 Remembering Margaret Newall, co-founder of RESOLVE and friend of UM
July 13, 2023 —
Margaret Newall [LLD/01] spent a lifetime shining a spotlight on gender-based and family violence. This co-founder of RESOLVE (Research and Education for Solutions to Violence and Abuse) and the partnering Prairieaction Foundation—of which she was chair for a decade—died July 7.
A philanthropist and former schoolteacher, Newall was a force. She raised millions of dollars for a partnership that has broken down silos and transformed care and prevention in the Prairie provinces. Endowed funds supported a network of researchers, service providers and policymakers through RESOLVE, hosted by UM, along with the Universities of Saskatchewan and Calgary.
"She was a fierce advocate—gentle but very persistent. She didn't take no for an answer," says Kendra Nixon, Faculty of Social Work professor at UM and RESOLVE's director. "There would be no Prairieaction or RESOLVE without Margaret Newall. I don't have a doubt in my mind about that. She had a vision and she made it happen. She was just so genuine and had a huge heart."
Newall would tell the story of a boy, Andy, in the Grade 3 French class she taught. He instinctively raised his bent arm to protect his head when her shadow fell across his face in the sunny classroom of their suburban school. This self-protective reflex was well developed, she noted. Newall began to understand the breadth of a problem few spoke of.
"As the years went by, I observed children whose behaviour was bizarre and sometimes violent. It did not make sense to me. I was unable to account for it. Slowly, however, as more and more stories came to light, it began to dawn on me that Andy's story was only one small part of a broad picture of child abuse and family violence that occurs in too many of our homes," she once wrote.
RESOLVE's foundational tenet to work closely with community, ensuring research findings meet the day-to-day needs of abuse Survivors, families and children was most important to Newall, recalls Nixon.
In 2001, UM awarded Newall an honorary degree, recognizing her outstanding contribution to the cause.
"Margaret Newall has left behind a profound legacy at the University of Manitoba and across the Prairies," says UM President and Vice-Chancellor Michael Benarroch. "Her relentless dedication and visionary leadership formed RESOLVE and through her work, empowered countless individuals affected by intimate violence and abuse. Margaret's compassion, courage and commitment will continue to inspire others and will help create a safer future. She will be missed but her legacy will last forever."
When Newall won a YWCA Toronto Women of Distinction Award in 2022, she spoke to this legacy.
"Optimists can get more done than pessimists. I hope that there are activists to carry on the work to find sustainable solutions to end violence against women and family violence," she said.
At that time Newall also shared what she hoped people gleaned from her accomplishments.
"Remember what Dr. Seuss says, in The Lorax: 'Unless someone like you cares a whole awful lot, nothing is going to get better. It's not.'"