Remembering Dr. Gustaaf Sevenhuysen
February 10, 2022 —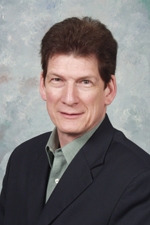 After a long battle with cancer, Dr. Gustaaf Peter Sevenhuysen passed away peaceably at home in Winnipeg on February 4, 2022, at the age of 74.
Gustaaf was born in Den Haag, Netherlands, but completed his PhD in International Development at London University's Applied Nutrition program in Debang, Ethiopia. He was then employed by UNICEF in Zambia and with the UN Food and Agriculture Organization (FAO) in Rome where he worked on food assistance programs and poverty alleviation projects.
In 1979, Gustaaf accepted a position as an International Nutrition Specialist with the University of Manitoba and enjoyed a long career in the Faculty of Human Ecology with a cross appointment in the Department of Community Health Sciences (Rady Faculty of Health Sciences). He had a strong belief that nutrition was a critical component of a health-oriented faculty. In addition to developing a strong graduate program, Gustaaf continued his work as a consultant to numerous International Organizations sharing his expertise on national food policy, nutrition survey methodology, and community development. For many years, he was a UNICEF consultant to BAPPENAS, the National Development Planning Agency in the Republic of Indonesia.
Gustaaf also made significant contributions to community nutrition in Winnipeg including the Healthy Start Program for Mom and Me by the Winnipeg Regional Health Authority as well as programs in Jakarta, Indonesia. He was an innovative teacher and very supportive of his graduate students, many of whom hold important positions in Canada and around the world.
In 2004 he was appointed Dean of the Faculty of Human Ecology, a position he held until his retirement in 2014. During his 10 years as Dean he demonstrated outstanding leadership by encouraging and enhancing collaboration among the three departments. He was totally dedicated to making the Faculty of Human Ecology one of the outstanding units on campus. While they were small in number, less than 29 faculty, they had one of the highest student/staff ratios on campus. Their teaching, research and community activities were stellar and he went out of his way to ensure they had the support needed to maintain a positive and productive working environment for both the academic and support staff. He introduced the medical textile teaching and research program that has achieved great success and recognition in the Biosystems Engineering Department.
However, it was the fire in 2009 in the Duff Roblin Building that could have had a devastating impact on the Faculty. Gustaaf prevented this from happening by finding placements for the staff in different buildings on campus as well as at the Canadian Centre for Agricultural Research in Medicine (CCARM). As a result, the disruption in research and teaching activities were minimized. This was achieved within a very short period of time and was a testament to his extraordinary skills and dedication as an administrator.
When the Faculty dissolved, Gustaaf ensured the success and smooth transition for each department in their new faculties. Gustaaf retired in 2014 and was honoured with the title of Dean Emeritus in 2016 for his many contributions as Dean. During his retirement, he became interested in the field of textile fibre development, inventing and developing processing techniques for generating fibres from agricultural plants. Gustaaf leaves behind his wife, Rina Sevenhuysen, his daughter Clair Sevenhuysen (Phillip Lagace-Wiens), grandchildren Alexandre and Sophie (Lagace) and his first wife, Laura Sevenhuysen. He will be missed and remembered by his colleagues, friends, and community in Winnipeg.
The flag at the University of Manitoba was lowered to honour him on February 11, 2022.