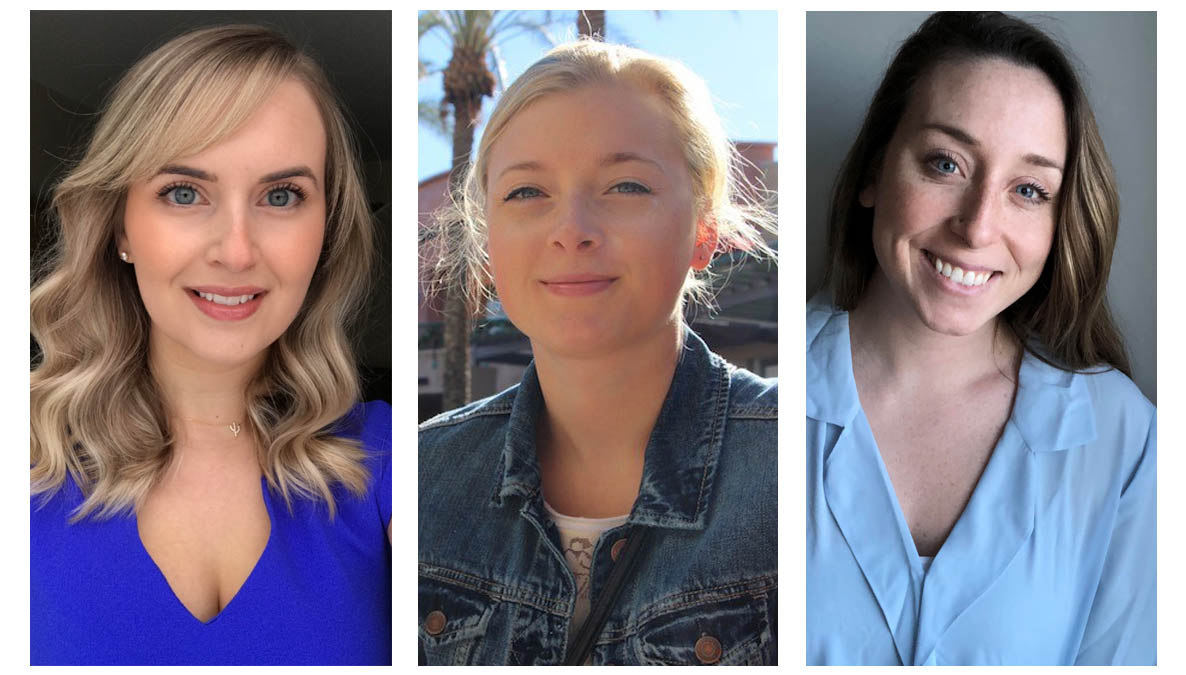 Rehab science students develop COVID coping guide
January 28, 2021 —
A trio of second-year occupational therapy students from the College of Rehabilitation Sciences, Rady Faculty of Health Sciences has created a toolkit for coping during the COVID-19 pandemic targeted at seniors and adults with limited resources.
The guide includes information on financial supports, meal and grocery delivery and mental health supports. It was created while the students were on six-week fieldwork assignments in different areas of the city.
Nealy Armstrong, Jenn Casey and Morgan Evans worked with community partners across the city through field work at the Healthy Aging Resource Team – River East/Transcona, Good Neighbours Active Living Centre, My Health Team – Downtown/Point Douglas and Access – West Winnipeg.
Susan Sader, executive director of Good Neighbours Active Living Centre, a 55+ complex in northeast Winnipeg, said the centre's members were accustomed to scheduled activities and community connection prior to the social isolation required when COVID hit.
"People who hadn't been experiencing social isolation before were now in a situation where they were feeling lonely, isolated and anxious, and we thought it would be great if we could have something to give them for a resource," Sader said. "We have a lot of members who are widowed or on their own and their family live in other provinces and we really wanted to do something that would help them through this."
The toolkit was created to provide strategies and resources to help Manitobans effectively and positively cope with the changes that COVID-19 has made in everyone's lives.
"We've sent it out to clinicians, who can determine what parts of it can be used by their clients, who may be dealing with loneliness, isolation and anxiety."
The guide was designed to be adaptable to a client's individual needs. Factors that were taken into consideration included finances, literacy and education level, housing, access to a full kitchen, internet or phone access and physical and cognitive abilities.
"Each page was developed with the intention of making it as inclusive as possible for all members of the community. For example, we consulted with Winnipeg Harvest when selecting dishes for the recipe page. This served to ensure the ingredients were items either commonly included in a food hamper or readily available and affordable," Armstrong said.
The toolkit includes tips on physical exercise, sleep and relaxation exercises, nutrition and a reference guide with contact information for several resources.
It was also designed so that each section would be useful for all members of the community, including those who have limited access to computers and other devices which have helped so many stay connected during the pandemic.
"By working with community partners, we learned a lot about how the pandemic is affecting people, including those who don't have access to technology or anything to keep them stimulated throughout the day," said Evans.
"We all felt really motivated when we met with our community partners and learned what was going on," added Casey. "It helped to push us to make sure it was appropriate for everyone and that anyone could benefit from this."