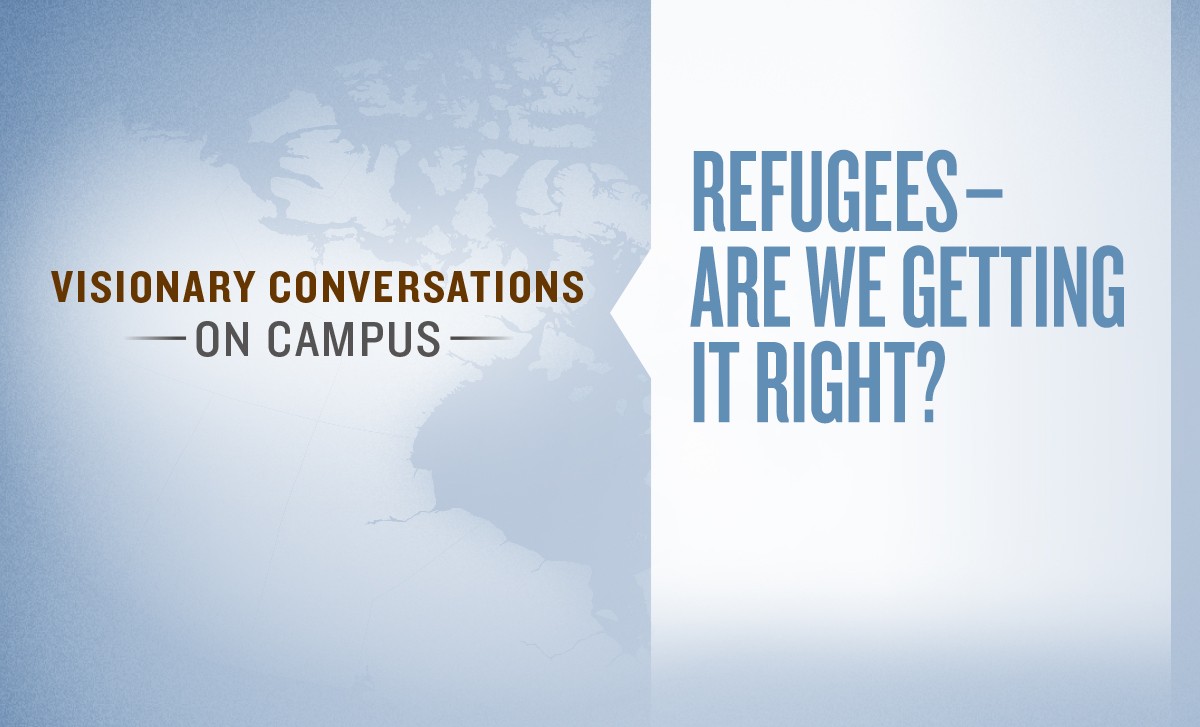 Refugees – are we getting it right?
February 3, 2016 —
Has Canada found the right mix of humanitarian effort, military intervention, and resettlement supports for refugees who want to make a home here and those who hope to return home?
Join the discussion, led by University of Manitoba professors and community experts, on Wednesday, February 3, 2016, in the Robert Schultz Theatre at St. John's College on the Fort Garry campus. The panel discussion gets underway at 7 p.m., followed by a lively question period moderated by Karen Busby, director, Centre for Human Rights Research.
"Getting it right would be a world without refugees," says panelist Dr. Shauna Labman from the Faculty of Law. "A world in which no one had to flee home in fear, put their children's lives at risk on sinking boats, wait for years in limbo in crowded camps or spend lifetimes separated from family. Even in moments of energized humanitarianism such as we are now seeing in Canada with the Syrian resettlement, we are merely scratching the surface of getting it right."
The panel will also include Armando Perla, a curator from the Canadian Museum for Human Rights, Abdikheir Ahmed of Immigration Partnership Winnipeg and University of Manitoba sociologist Dr. Lori Wilkinson.
"Many people wonder why we are so concerned about refugees when there is so much poverty and injustice in our own society," says Wilkinson. "Although settling 35,000 Syrian refugees in Canada sounds like a lot of people, it is a mere speck in the current worldwide refugee crisis. If Canada wants to be an active, respected player in international politics, development and diplomacy, then we must understand that it is our duty to help not only the Syrians, but the Greeks, Macedonians, Turks, Lebanese and Jordanians as they struggle to provide protection to these war-torn people."
This event is part of the Visionary Conversation on Campus series. Admission is free but seating is limited, so please RSVP online. You can also watch a webcast of the event. Follow the conversation on Twitter using #umvisionary.
Research at the University of Manitoba is partially supported by funding from the Government of Canada Research Support Fund.