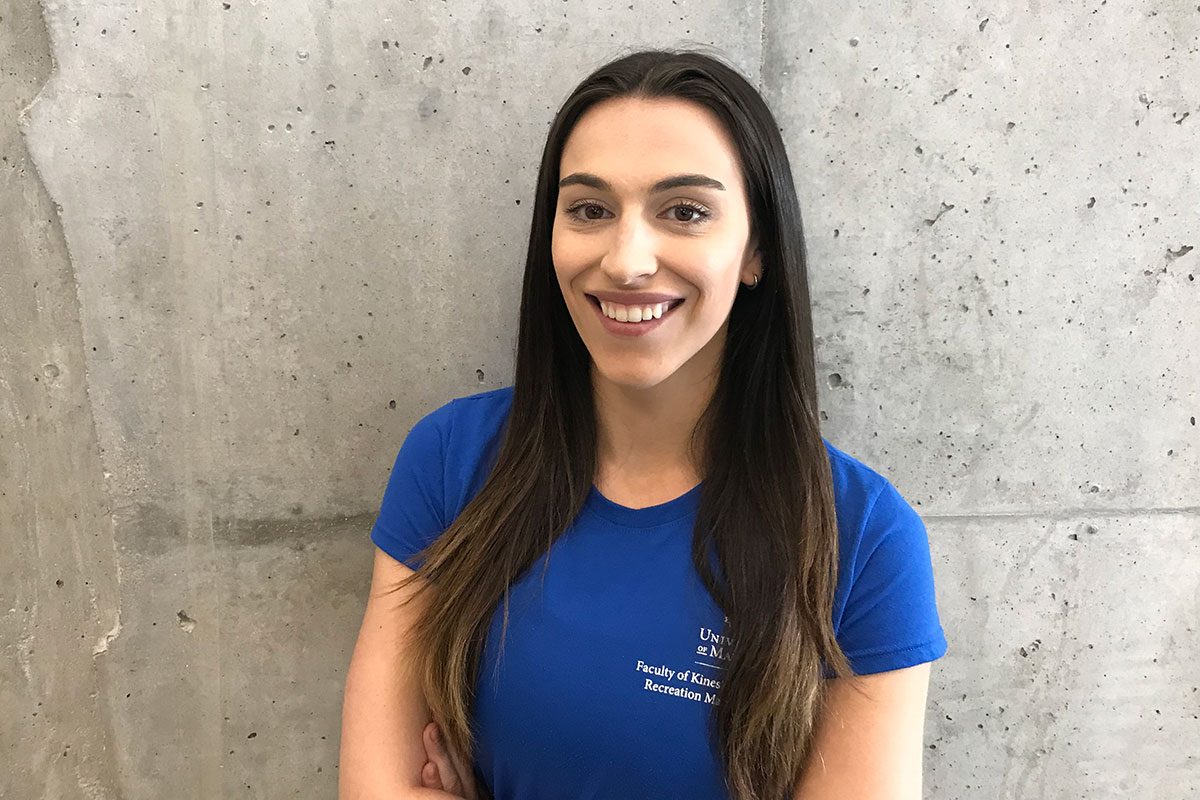 Recreation Services offers something for everyone
It's all here for you
August 28, 2018 —
You can catch Mikayla at the Active Living Centre instructing members on exercise technique and equipment usage, or simply providing information about programs and services that are being offered.
Mikayla Lanoie is a recent graduate from the Faculty of Kinesiology and Recreation Management here at the U of M and now works as a Fitness Attendant for Recreation Services. Not only is she an attendant, but also a member herself and has used the facility throughout the five years of her studies and continues to use it today.
"It doesn't take a Kinesiology student to know that physical activity is amazing at reducing stress, improving sleep, and improving overall health. This leads to better mental performance during classes, and being able to cope better during stressful periods of our academic careers."
In addition to keeping her healthy both physically and mentally, the ALC has expanded Mikayla's social circle by allowing her the opportunity to meet new people with similar interests and creating an active lifestyle, which helps her maintain positive health habits as she begins her career.
Even though her schedule is always changing, the hours at the ALC allow her to adjust and make her way to the 300 & 400 levels of the gym to do resistance training in the weight areas – which is her main form of training.
Although there is a lot to love, for Mikayla what stands out most about being a member with Recreation Services is the versatility that the facility offers to its members. Between free group fitness classes, racquetball courts, or the weight floor, there's something for everyone to enjoy.
Recreation Services offers membership and program options at the Fort Garry and Bannatyne campuses. Visit uofmactiveliving.ca to check out the wide range of fall programs including class descriptions, schedules and pricing. Recreation Services members receive up to 20 per cent off of the cost of registered programs. Fall registration is now open.