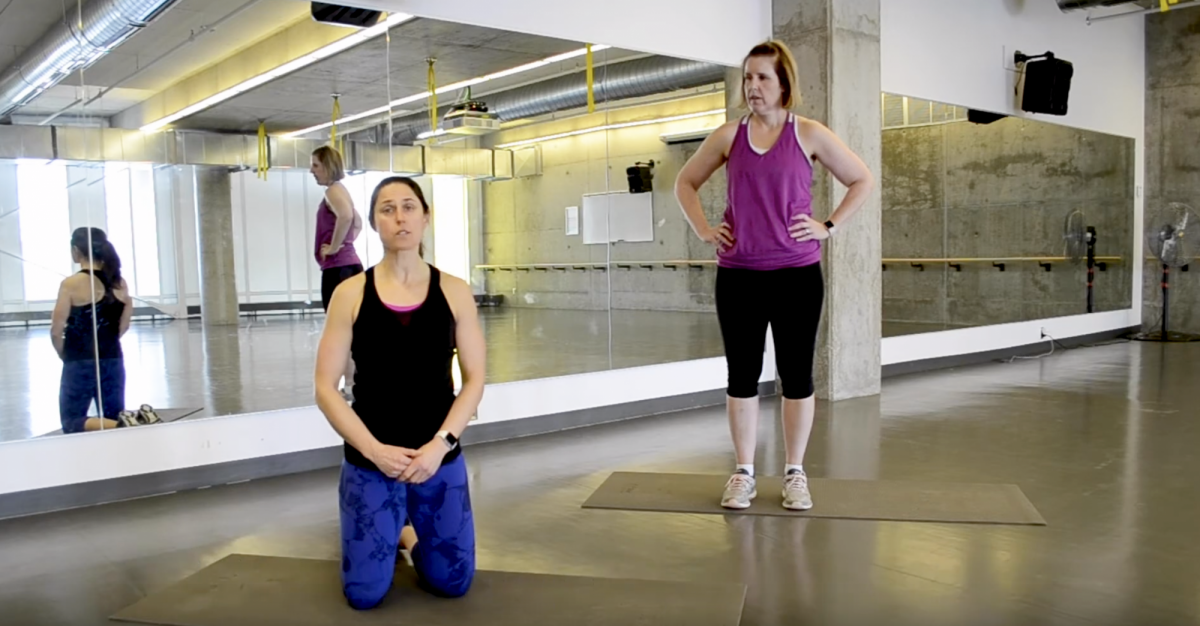 UM Recreation Services weekly workout videos keeping people active
March 30, 2020 —
For a growing number of us, the places we live are transforming into makeshift offices, ad-hoc classrooms and adapted daycare settings. And, in this time of the new coronavirus, our homes are also becoming our gyms.
Active living at the University of Manitoba is a little different amid this evolving era of response to COVID-19. Although the gyms are closed, the team at UM's Recreation Services is making sure the fitness continues for its 27,000-plus members.
"We want our members to know we care about them," said Heather Bailey, the assistant fitness and program coordinator for Recreation Services. "We want the best for them during these times."
Hitting the gym has a whole new meaning right now. Recreation Services is creating and uploading weekly workout videos to its social media platforms for members—and anyone wanting to keep active—to follow along to while staying home.
Group fitness is a popular attraction within Recreation Services' fitness programming arsenal. "Within a year, we have over 39,100 people taking part in group fitness at the Active Living Centre, and over 8,400 at the Joe Doupe Recreation Centre," said Tanya Angus, the director of Recreation Services.
The videos provide a full spectrum of home-based training with little-to-no equipment (some of the videos feature stuffed backpacks and filled-up water bottles as substitutes for dumbbells and free weights). The workouts range from HITT, Tabata, Step, Yoga, Muscle Conditioning, Abs + Glutes, Core-Only, Stretching, Zumba dance and Aging Actively. The video workouts are led by Bailey and Faralee Wilson, Recreation Services' fitness and program coordinator.
In addition to these uploads, a 30-minute workout (entitled At Home Lunch Crunch) is live-streamed on YouTube each Tuesday and Friday, led by a popular Joe Doupe Recreation Centre group fitness instructor.
The team is also launching Facebook Live workouts starting Monday, April 6. These live-streamed group fitness sessions will occur Monday, Wednesday and Friday at 9 a.m.
The online classes are allowing the team to get creative with workouts while maintaining a connection with the community, added Wilson.
"Honestly, I think Heather and I are benefiting as much, if not more, than our members. With our positions, teaching group fitness classes and connecting with our people are the highlight of our day," Wilson said.
All workouts are uploaded to Recreation Services' YouTube channel. Workouts, tips, and advice are also available on their Instagram and Facebook.