Recipes and reciprocity, book launch
October 13, 2022 —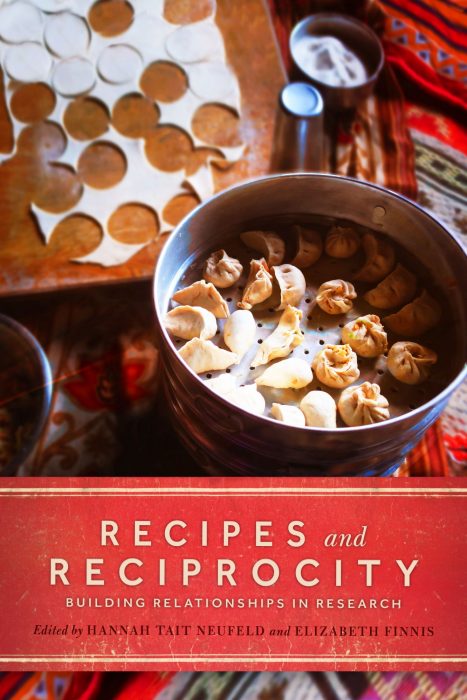 On Oct. 27, University of Manitoba Press launches a new published collection, Recipes and Reciprocity: Building Relationships in Research.
What: Launch of Recipes and Reciprocity. Event details can be found online.
Where: Indigenous Student Centre, 114 Sidney Smith St, Fort Garry campus
When: Thursday, Oct. 27, 2-3:30 p.m.
Recipes and Reciprocity considers the ways that food and research intersect for researchers, participants, and communities, demonstrating how everyday acts around food preparation, consumption, and sharing can enable unexpected approaches to reciprocal research and fuel relationships across cultures, generations, spaces, and places.
The collection is edited by Hannah Tait Neufeld and Monica Cyr, one of the UM's 2022 Indigenous Doctoral Program Fellows, was a contributing author. Both will be at the launch to discuss the book and Indigenous food knowledge. Following their presentation, we will be providing catered refreshments by Feast Café Bistro.
But wait, there's more
University of Manitoba Press and McNally Robinson Booksellers are also hosting two events in November:
Labour studies professor Julia Smith is hosting the forthcoming book launch for For a Better World, a collection on the Winnipeg General Strike, on Saturday, Nov 19. More information can be found on the events page.
And English professor Alison Calder is hosting the launch for Lives Lived, Lives Imagined by Sabrina Reed, a monograph on the work of Miriam Toews, on Friday, Nov 25. More info for that event coming soon.