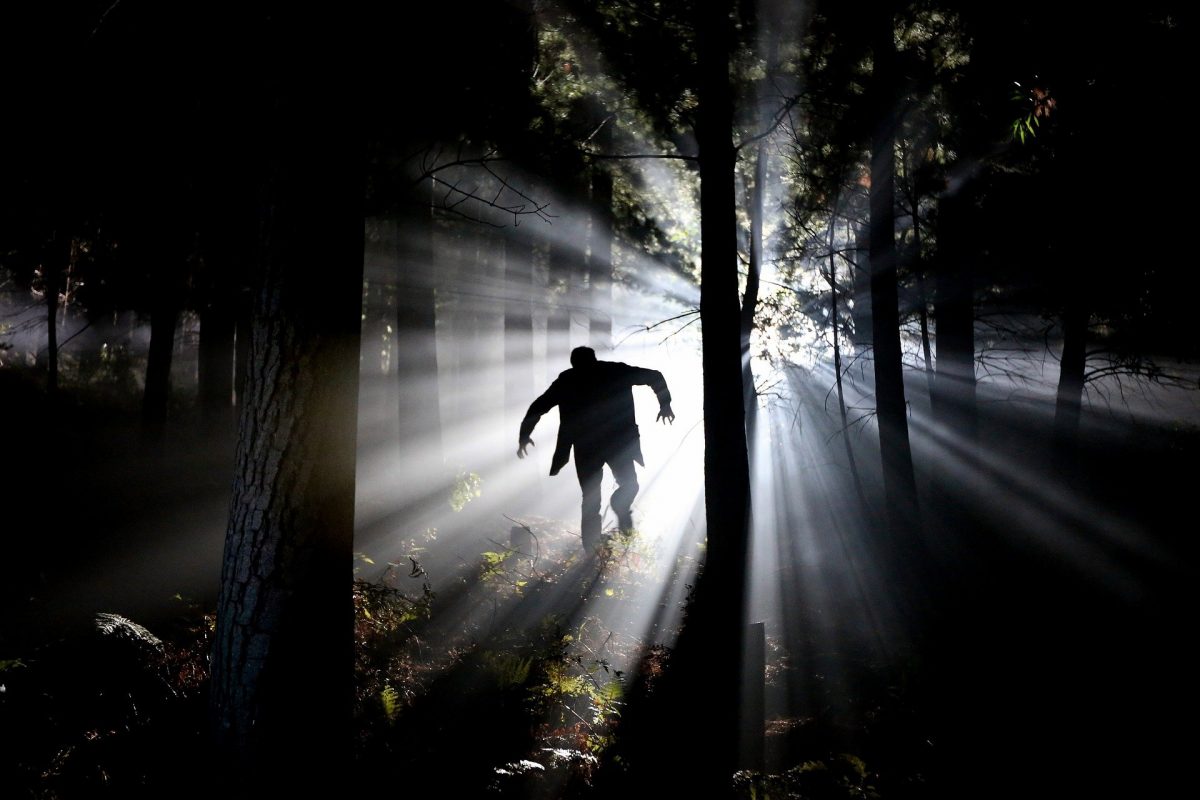 Real zombies: A product of our environment
New dean's idea for engaging with students and staff is dead on
October 27, 2020 —
Whether or not we Fear the Walking Dead, the topic of zombies has fascinated and frightened us for many decades. While some would say that the animation or re-animation of living flesh has been discussed to death, others might point out that studying the subject can lead to insight into human nature and our fear of the unknown.
During these pandemic times, and especially at Hallowe'en, zombie memes seem appropriate, if not macabre reflections of our COVID angst. And yet, they offer an opportunity to engage with others in a meaningful and possibly playful manner.
At the University of Manitoba, for example, Dr. Stephan Pflugmacher Lima, the newly appointed Dean of the Clayton H. Riddell Faculty of Environment, Earth & Resources, has found some unorthodox ways of engaging with students and faculty. Since arriving in Manitoba, he has offered lighthearted and interactive virtual sessions on Zoom that allow his faculty community to share ideas, reviews, and even beverage recipes.
Pflugmacher Lima explains: "I'm pretty new in this position, and getting to know my faculty in a 'Zoomy' way is not the easiest part. So I was thinking about what I could do in addition so that people can know me and vice-versa. I started the obvious way of having one-on-one Zoom meetings but I felt something more informal would be better."
Pflugmacher Lima says he started coming up with ways of breaking down formal collegial barriers early in his career: "After I was appointed professor at Technische Universität Berlin ten years ago and also later as a professor at the University of Helsinki, I always gave a special Christmas lecture for the staff and students—a fun lecture, but with some science background."
Naturally, Pflugmacher Lima is doing a Hallowe'en-themed Zoom presentation on zombies for his community this week.
"The topic comes because I was watching The Walking Dead during my quarantine following arrival in Canada," he says. "I had two weeks together with zombies (virtually). As a scientist, I did some background research on zombies and where the concept comes from, and packed this into a lecture."
Pflugmacher Lima's Zoom lecture on Friday will explore the zombie mythos, give a systematic analysis on the different zombie species, list real-life examples where toxins can cause zombie-like effects, and cover examples from nature, such as fungi that can take over control of ants.
He notes: "This would be the first time I would be giving this presentation on Zoom, but it was a great success in Helsinki and Berlin!"
Note: Negan will not be participating.
—-
Topic: Real zombies: A product of our environment
Time: Oct 30, 2020 07:00 PM Winnipeg