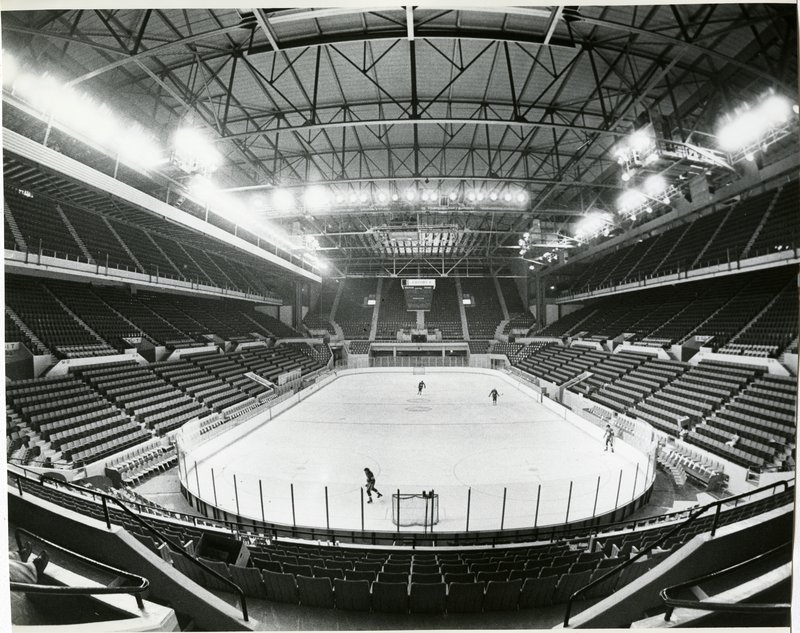 Revisiting a study on who's to blame for aggression in hockey
February 18, 2014 —
Winnipeg police are investigating an incident that occurred on Feb. 16 at a Winnipeg hockey tournament for 12-year-olds. A video of the event is posted on YouTube. It has gotten many people talking about violence in hockey.
In 2011 we reported on a novel study by a team of Canadian researchers, and it seems a good time to revisit it. The study found that coaches are the biggest factor in determining the levels of an adolescent's on-ice aggression, as measured in penalty minutes.
What's more, the study also found that the more coaches and parents endorsed aggression, the less likely players were to view them as leaders worthy of following.  The study's data also revealed that teams with high rates of aggression won fewer games.
Nick Turner explains his findings
The study, published in the journal Leadership Quarterly, looked at 183 players (average age 13) on 16 recreational hockey teams in Ontario. The researchers, from the University of Manitoba, the University of Regina and Queen's University, measured teenagers' perceptions of their coaches' leadership and their own parents' leadership. They measured players' penalty minutes throughout the season while measuring player performance (goals and assists) and team performance (percentage of games won).
"Although parents are not particularly influential I do not think their behaviour, like banging on the glass, is vindicated," says Nick Turner, one of the study's authors and the Associate Dean of the U of M's Asper School of Business.
"What should really be taken away from this study is that we should really think carefully about the selection of team coaches and the messages that they send their teams."
At the core of it, the study wanted to find out what motivates people to "do good" or "play well". A coach's attitudes towards aggression, the study found, impacts the overall team-level aggression. Players then take their cue of what is expected of them from this dynamic; adhering to the personality of the team, if you will.
Research at the University of Manitoba is partially supported by funding from the Government of Canada Research Support Fund.