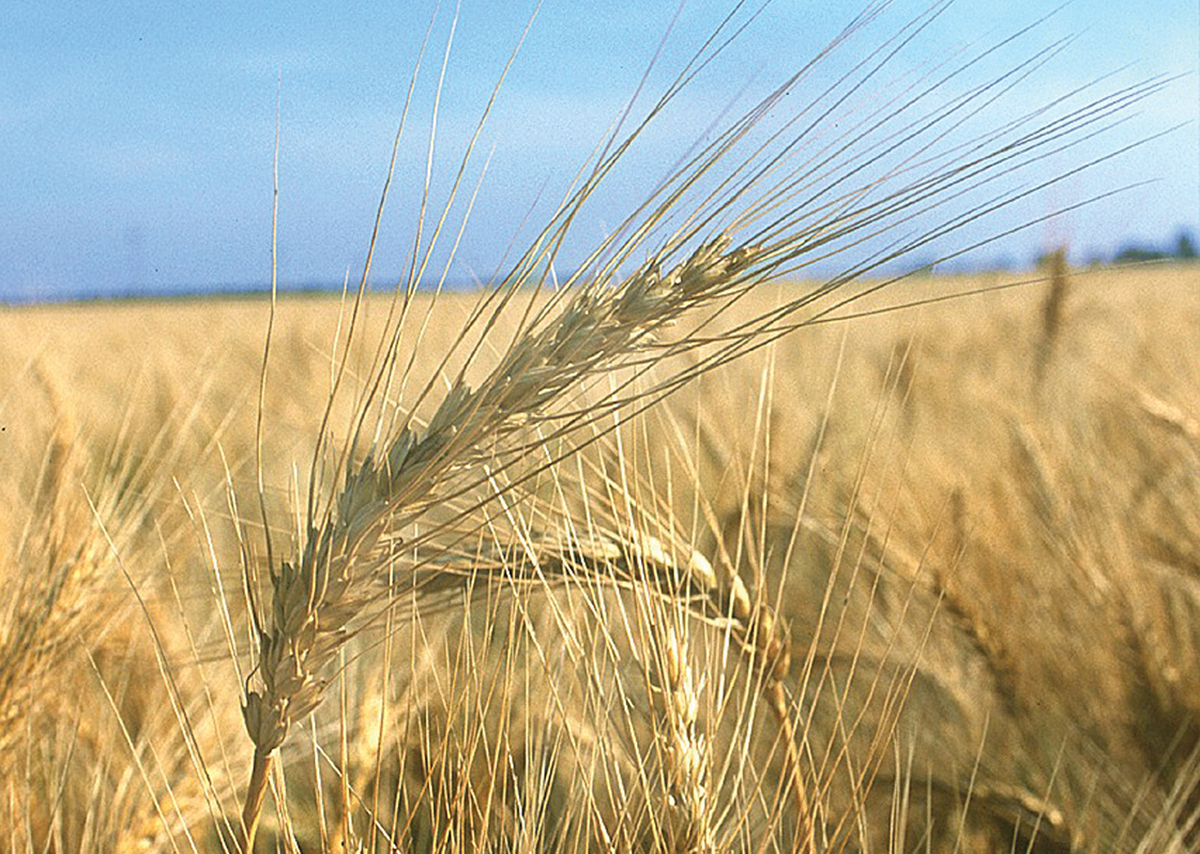 RBC's commitment to a sustainable future inspires transformational gift
November 15, 2023 —
Climate change is one of the most pressing issues of our time and the efforts to combat its effects will bring about one of the largest economic transitions in generations. Recognizing the expertise of the UM's Faculty of Agricultural and Food Sciences, RBC has made a transformational gift of $1.5 million to activate innovative research in low-emission agricultural practices. RBC's investment will fund research grants for 30 undergraduate students and 15 graduate students to advance research to create solutions that will affect future change in the food production industry.
RBC's donation creates a powerful opportunity to harness the expertise and curiosity of researchers and students in the UM Faculty of Agricultural and Food Sciences to develop made-in-Manitoba solutions that have the potential to have global impact in this critical area.
"Following in the legacy of Dr. Baldur Stefansson's development of canola, UM is proud to be a leader in agricultural innovation," says Dr. Michael Benarroch, UM President and Vice-Chancellor. "We are incredibly thankful to RBC for this generous gift that will allow us to carry on this vital research, which will meet worldwide challenges head-on."
The research program will be based in UM's Glenlea Research Station, the world's longest continuous running field-scale greenhouse gas monitoring facility. Located south of Winnipeg, the facility was described by John Stackhouse, RBC Senior Vice-President and host of RBC's podcast The Disruptors, as "a national treasure" during a recent visit.
"RBC's important investment ensures that we are preparing the next generation of sustainable food producers," says Dr. Martin Scanlon, Dean of the Faculty of Agricultural and Food Sciences. "Students will work closely with top researchers as well as producer organizations in areas of the students' choice, such as regenerative agriculture, soil health and livestock nutrition in the quest for climate-smart agricultural systems."
"The Faculty of Agricultural and Food Sciences has a long history of educating future professionals in the food production industry and has been on the forefront of devising new agricultural practices," says Rod Whitfield, [BSA/95] Vice-President Senior Commercial Markets at RBC. "Given the faculty's strong links to industry commodity groups and the hands-on training opportunities at Glenlea Research Station, it was clear that UM was well positioned to lead this project to prepare the next generation of food producers."
RBC's gift to UM is part of a nationwide climate-change strategy and a total commitment of more than $6 million to Canadian post-secondary institutions to help build the talent pool needed for a net-zero economy. UM is proud to partner with RBC and be part of this broader effort with universities across Canada to take on this important work.
With a focus on low-emissions agriculture and the opportunity to work with leading experts in the field, students will develop specific skills that will help to lead innovation and change in the agricultural sector. They will pursue specialized research to design innovative farming solutions involving fertilizer use, regenerative agriculture, livestock feed additives and selective breeding. Students will also pursue innovative and practical solutions to benefit the agricultural industry and support the transition to more sustainable food production methods and processing. This focus on research and trying new things is what drew Whitfield to the Faculty of Agricultural and Food Sciences as a student.
"I don't think that I could have switched from an animal science major to becoming a leader in the banking sector without having that experience at UM," says Whitfield. "It really pushed me to try new things and to be open minded and experience some things that maybe were outside of my typical comfort zone. I'm proud of the fact that I'm a UM grad and that the University is taking such a strong initiative toward addressing climate change."
As a result of RBC's investment, undergraduate students undertaking summer research projects will gain valuable work experience and mentorship from other students and their supervisor. Graduate students will be supported for a two-year program, allowing them time and resources to complete their research and their studies. Both groups will have ample opportunities to collaborate and make industry connections that will help them enter the workforce after graduation.
Through the RBC Climate Action Institute, RBC hopes to leverage its thought leadership capabilities to inform policy and inspire action towards a net-zero future in Canada, help convene key stakeholders to discuss ideas and develop pragmatic climate solutions, and work with industry partners to help clients and communities apply climate solutions.
"To inform and inspire a sustainable future, we need to share insights and ideas to help communities, governments, and organizations build better solutions," says Whitfield. "Through research supported by this gift, I think Manitoba can take the stage globally with some of the impacts and changes that will be coming from an environmental sustainability perspective in agriculture."
Learn more about the RBC Scholars in Sustainable Agriculture on our website.
Whether you are supporting health as a human right, advancing reconciliation and promoting Indigenous achievement, climate change research, or transforming the learning experience, you are making the world a better place.
Read more in our Gratitude Report