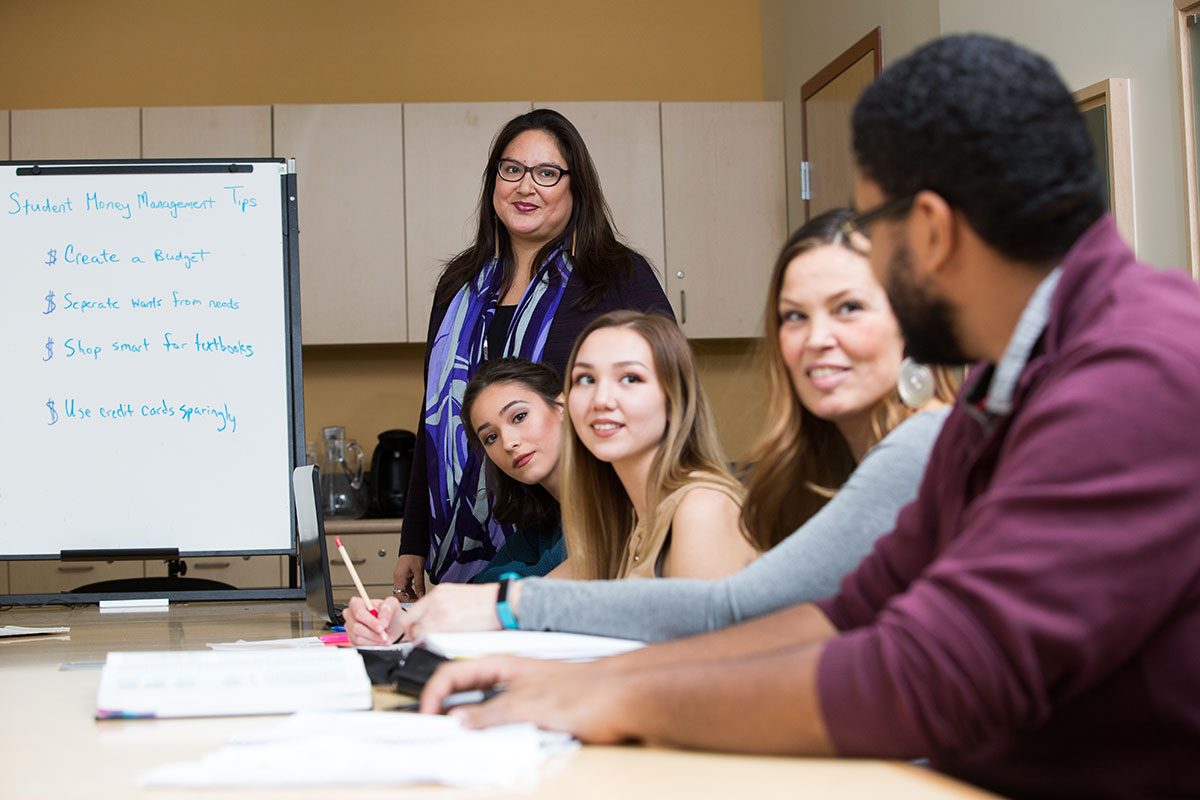 Qualico Bridge to Success: New program supports incoming Indigenous students
July 11, 2017 —
Every year, the University of Manitoba welcomes approximately 500 new First Nations, Inuit and Métis students to its campuses.
Thanks to a donation from real estate development company Qualico, the Indigenous Student Centre has developed the Qualico Bridge to Success Program to better support these students in their transition into post-secondary education at the U of M.
"The University of Manitoba is committed to creating a strong foundation for Indigenous students and this program will allow us to promote Indigenous student success in meaningful and intentional ways," says Christine Cyr, director of the Indigenous Student Centre.
Programming for the 2017/18 academic year begins with one-day summer boot camps on Tuesday, August 22 from 10 a.m. to 3 p.m., Wednesday, August 30 from 10 a.m. to 3 p.m. and Monday, August 28 from 5 to 8 p.m.
Other opportunities available for incoming students include an Indigenous student lab for ARTS 1110 (Introduction to University), the Neechiwaken Indigenous Peer Mentor Program, social events, and academic enhancements such as a reading specialist, tutoring and more.
"The Qualico Bridge to Success Program will enhance the first-year experience for Indigenous students and allow us to provide a cost-free program with numerous benefits," says student advisor Carla Loewen. "It's a really exciting time for our incoming students."
To learn more about the Qualico Bridge to Success Program and how to register, visit its website.
Indigenous Achievement is a pillar of Front and Centre — the campaign for the University of Manitoba, with $65 million directed toward this priority. By collaborating with Indigenous communities and stakeholders, the University of Manitoba is striving to be a welcoming place that translates into success for Indigenous students and their families.