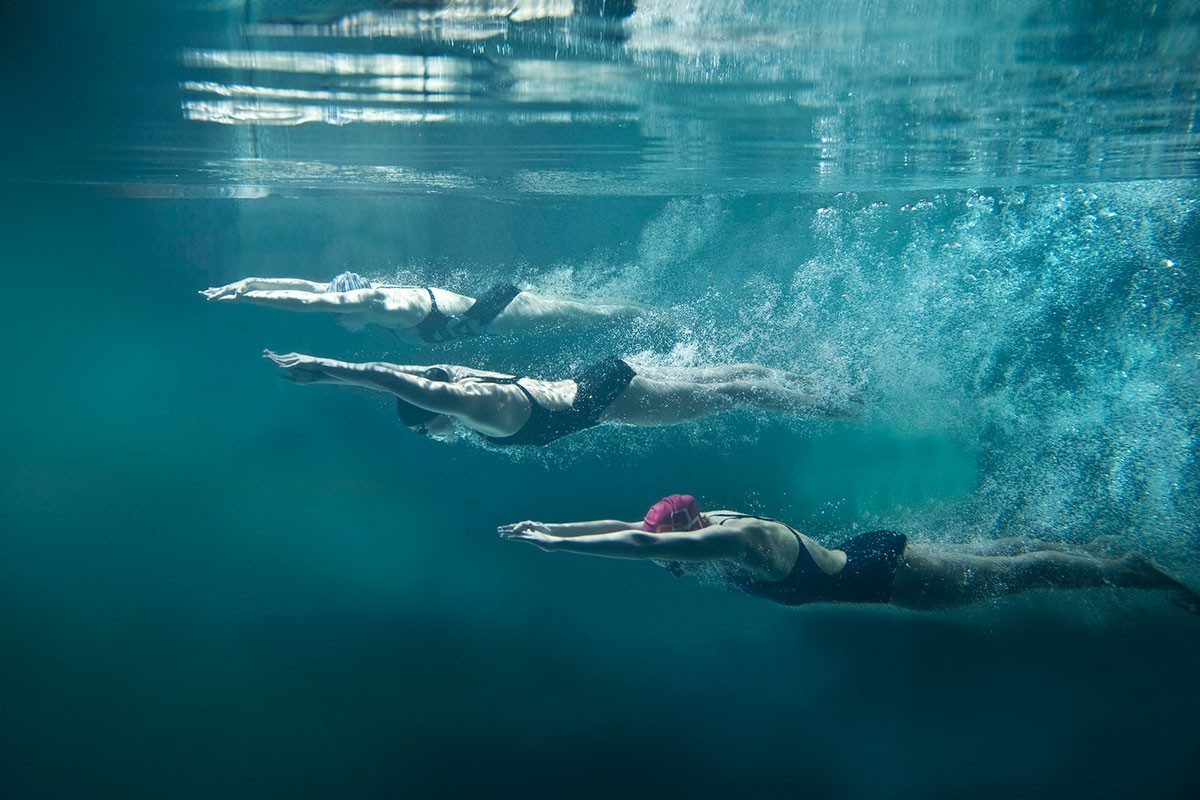 Quagmire of politics, power, science, individual agendas, and history
August 9, 2016 —
UMToday reached out to the Dean of the Faculty of Kinesiology and Recreation Management, Douglas Brown, for his take on the 2016 Rio Olympics for an op-ed piece.
There was one problem, however. Brown, a historian whose life has been immersed in the Olympics, found it difficult to formulate an interesting, original and valid opinion about the games.
A bit of an Olympic backgrounder on Brown. He was:
Part of the Mission Staff for the 1992 Olympic Winter Games in Albertville, France;
Wrote a PhD dissertation on the cultural origins of the Modern Olympic Games;
Was a grad student at the International Centre for Olympic Studies at the University of Western Ontario;
Has published scholarly articles about the founder of the Olympic Games;
Has been both a student and lecturer at the International Olympic Academic Academy in Greece;
Has attended Pre-Olympic Academic Conferences in Sydney (2000) and Beijing (2008) and attended opening ceremonies and several Olympic competitions.
Surely he must have something of value to say or an opinion to give on the Olympics, right?
So, we sat down with him to find out.
UM Today: Given how much of your life has been immersed in the Olympics, why do you feel it difficult to form an opinion on the games? I mean, as a historian, isn't it your job to have critical opinions on these types of things?
Doug Brown: One of the challenges I have on commenting or having an opinion on the Olympics is that they're so big and there seems to be so many things to comment on. I'm always a little reticent to express an opinion unless I'm absolutely certain I can back it up with some evidence.
The topics people want to hear about the most (like doping) are the ones that are the most difficult to really pull all the evidence together and consolidate a single perspective on.
It's such a quagmire of politics, power, science, individual agendas, and history that make it difficult to know what all the variables are.
Also, when an athlete, coach, or official says something that absolutely makes you cringe, the last thing you want is to fall into a trap of sounding like a bitter old man or someone from the outside looking in.
That's interesting, actually. We don't have to go too far back in time to hear about how critical you were of Canadian Olympic athletes not taking stances on socio-political issues facing Olympic host countries. Are you still critical of athletes who choose not to voice their opinions and take a stand?
The critiques I've made in the past of Canadian athletes is related to what I would call their inability or unwillingness to contextualize themselves within the bigger picture of the world and world politics.
In some respects, things are the same. In others, I think there's a change afoot. One of the athletes I criticized in 2008, kayaker Adam van Koeverden, who's competing in his final Olympics this year, has actually come out and made some concrete and meaningful comments about the way the International Olympic Committee (IOC) has handled the recent Russian doping situation.
The foundation of my criticism of athletes is that they can't step away from being citizens. They can't step away from being autonomous social and political agents. With that said, you can't apply that with a broad brush when you're dealing with the Olympics. You're not dealing with a population of athletes who can all be accountable. For example, there are a lot of teenagers competing in the Olympics who find themselves in a very politicized environment with the expectation of competing. One wouldn't want to suggest that these 15, 16, and 17-year-olds should be completely engaged in the politics of the world.
However, when you also have athletes in their 30s, one would hope that they would in fact have political positions that extend beyond the world they thrive in as athletes.
I understand completely why athletes want to stay out of the media when it comes to politics and the politics that surround the Olympic games. But I don't buy it. When they step away from the political discourse surrounding the Olympic games, they're stepping away from their responsibility as adults and citizens of this country to put forward a thoughtful perspective that isn't completely self-interested.
If you had it your way, what would the Olympics look like?
I'd change the whole thing. I'd blow up the idea that the Olympics need to be this roving circus that goes to a different city every four years requiring major infrastructure renewal. We need a few venues around the world that can host these pinnacle events on a reoccurring basis; where the playing field is as level as can be for athletes.
I would like to see a variety of cities that are known as Olympic cities that host Olympic events. We need to do something where we're doing minimal damage to the environment and minimal damage to urban communities that are hosting the games. Every Olympic games has had some sort of negative impact on indigenous communities—and I don't mean indigenous as in First Nations—but communities that have lived in and around the Olympic venues. There's been a systematic effort to move some of the perceived undesirable communities away from the venues.
The Olympic games as a cultural phenomenon is relatively young. We need to return more to the focus of it being about sport and not a spectacle and tourist type of phenomenon.
I would also suggest that the ideal Olympic games would find someway to get athletes there other than as representatives of their countries.
The governments have traditionally used the Olympic games as a proxy for their status internationally as a country. And this has led to all sorts of bizarre and corrupt approaches to sport – the most recent one being in Russia where there was a state wide doping program. It's not because Russia loves winning gold medals. It's because as a country, they're using those gold medals as a proxy for their status internationally. An ideal Olympics in the 21st century would move away from nation states and governments having a role in the way the athletes get there.
From Zika virus to troubling reports on the condition of the water, there has been quite a bit of doom and gloom surrounding the Rio Olympics. However, it seems like there's been feelings of anxiety before the last few games as well (Beijing, Sochi, London). Is how people feel toward Rio just par for course now?
Since the modern games began about 120 years ago, they've gone from a small, intimate celebration of sport to a sort of a global spectacle. A part of what anthropologists will argue is that a spectacle has to have a certain unknown about the outcome. There is a lack of certainly with how things will play out, which is different from a festival, where everyone knows and expects a consistent outcome. Because a spectacle is so big, there are always those unpredictable elements. Those elements have existed before Rio. We really came aware of it in 1972 when terrorists actually breached the Olympic festival and did so for political reasons while the cameras were on. I don't think this is anything new, but the reality is that these concerns in Rio are real and legitimate. I think the media will focus on them less once the competitions start. But with the scale of the games now, there's always going to be that tension until the games are over that something's going to go wrong.
For a person who said they were having trouble forming an opinion on the Olympics, it sure sounds like you have a few now.
Awe, shucks. You found me out. I could talk all day about this. But I really, really love watching the competitions and I'm interested in the athletes. In spite of my cynicism, I'm probably the biggest sports geek when it comes to the Olympic games. I can't wait to watch the swimming competitions.