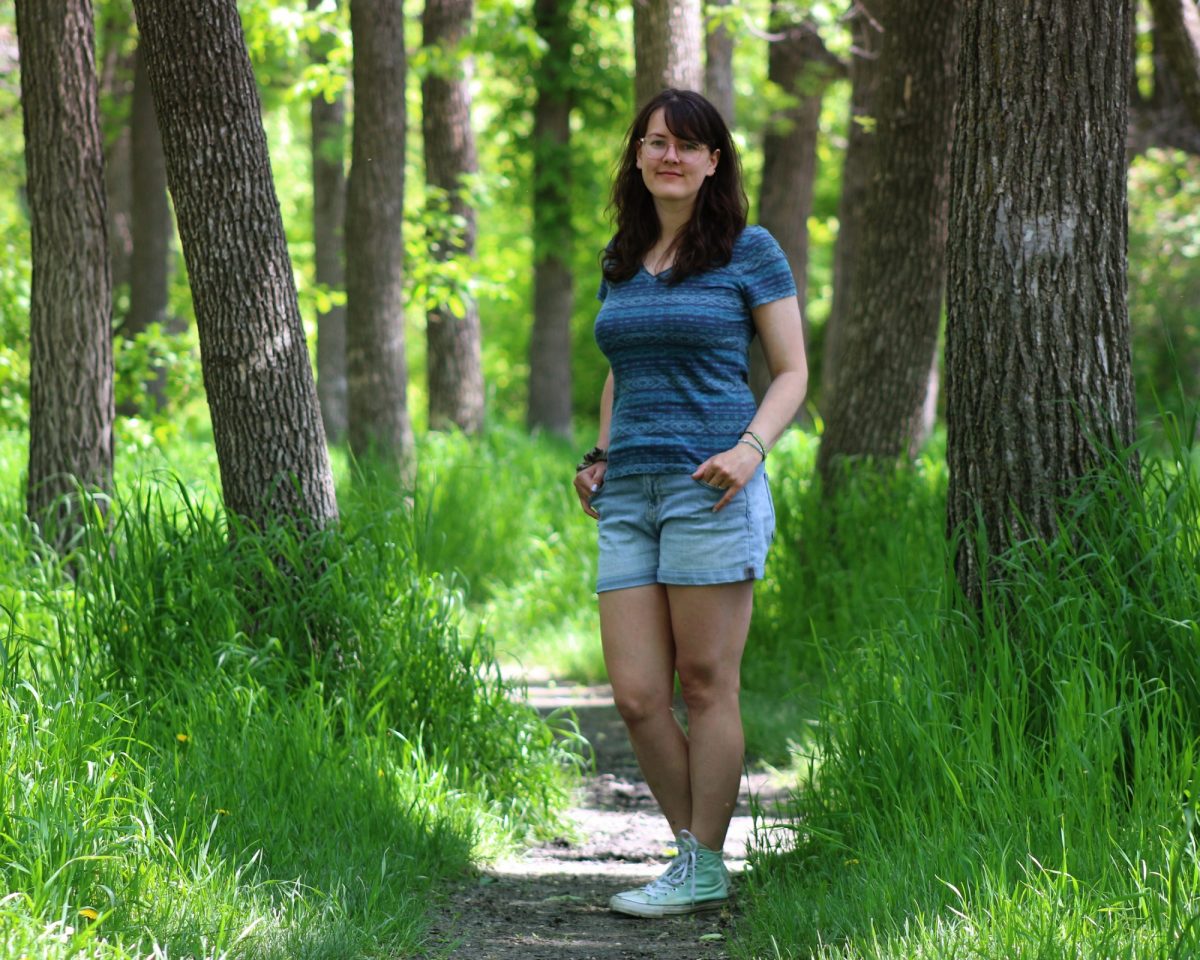 Q&A with Entomology grad student Crystal Almdal
June 20, 2022 —
There are over 300 students pursuing graduate studies in the Faculty of Agricultural and Food Sciences. Each student offers a unique perspective and has varying academic experiences, passions, and pursuits. Over the upcoming months, we will be doing a short Q&A series with MSc and PhD students within the Faculty.
Crystal Almdal
MSc student in Entomology
Where are you from?
I am from Winnipeg, Manitoba, but I spent a lot of time as a child and even now at my family's cabin near Beaconia, Manitoba.
Where did you complete your undergrad degree and what was it in?
I completed my BSc at the University of Manitoba. My major was in Biological Sciences in the theme Ecology and Environmental Biology, and I have a minor in Entomology. I was a co-op student and was working at the Freshwater Institute on aquatic invertebrates when I heard of a student job position in the Entomology Department in Alejandro Costamagna's lab. I worked in his lab for two years as an undergrad and then started my master's degree with him. The experience working in Alejandro's lab incited my love for insects.
What is your current research?
The title of my thesis is "Landscape heterogeneity impacts aphid suppression while adjacent habitats and aphid abundance impact predator migration in soybean". So pretty much, I study how the landscape surrounding soybean fields affects soybean aphid suppression/control and the movement of aphid predators into soybean fields, and then how habitats beside soybean contribute aphid predators when aphids are in outbreaking conditions in soybean fields.
What are you hoping this research will achieve and how will it help us?
I hope my research can lead to more sustainable agriculture in the future where we rely less heavily on chemical inputs and more on integrative pest management strategies. In my study, I found the more crop diversity we have surrounding the focal soybean field and the more edges in the landscape, the better aphid suppression was in soybean. This was mediated through reduced aphid colonization in soybean and by increasing access to resources for natural enemy populations. So if we can decrease field sizes and have more types of crops in our cropping systems, we would likely see better pest suppression across other cropping systems too.
Where will you go after graduation?
I'd like to get a job researching insects and plants in the agricultural sector.
What's the coolest thing you've done or learned?
This is a really tough question because there are so many cool things out there. But I will say, the thing I find most fascinating is the ecology of living organisms, and how different organisms have adapted to live in certain environmental conditions.
When you were a kid what did you see yourself doing as a career?
Honestly, I don't remember. I just remember wanting to do something that made me happy. I always loved being in nature and all living things, so I sort of just followed along that path to get to where I am now.
Check out Crystal's takeover of the UM Student Instagram account.
Post 1 | Post 2 | Post 3 | Post 4 | Post 5 | Post 6